DNC Speakers List Stirs Clinton Vice President Speculation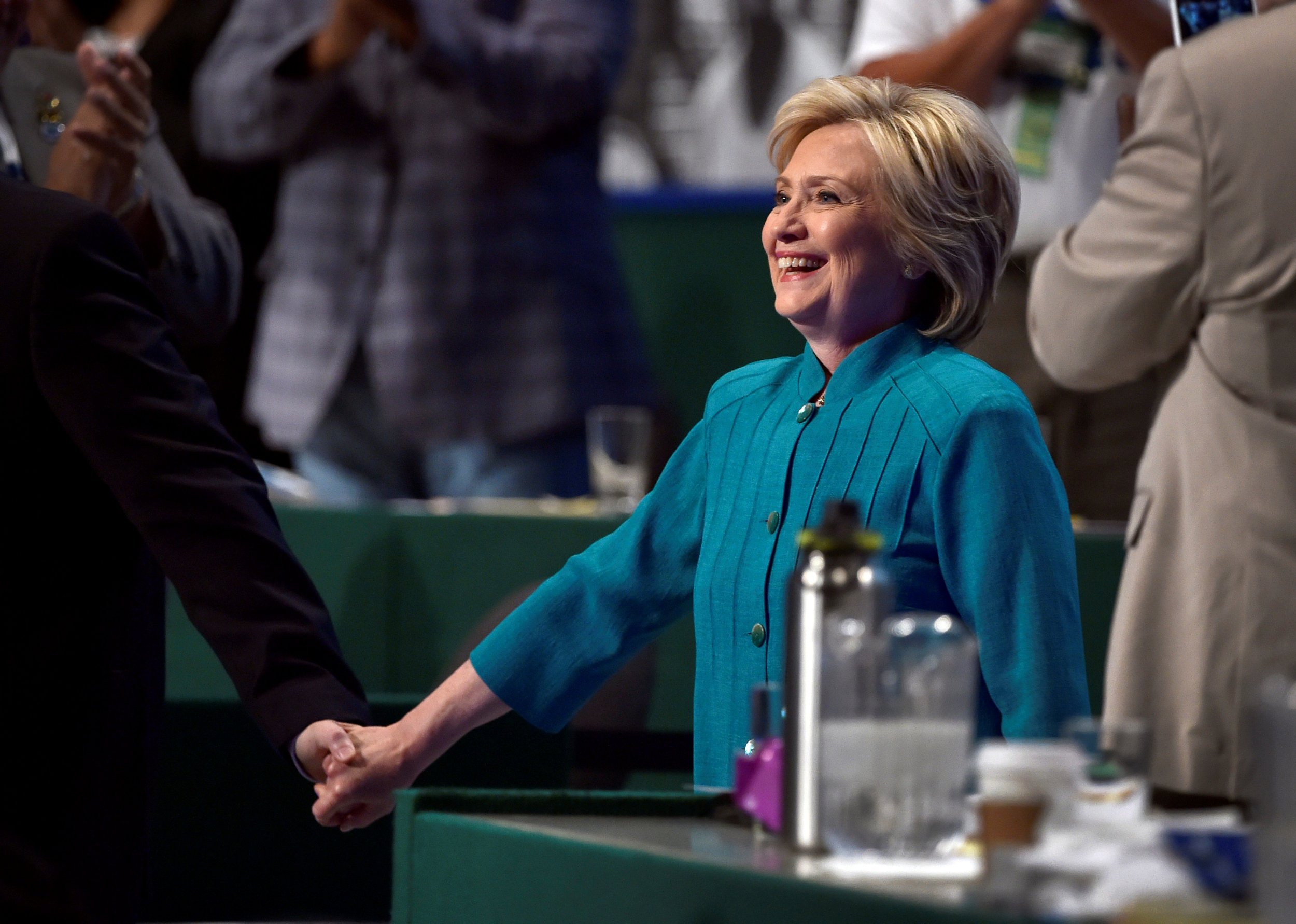 Virginia Senator Tim Kaine is among several big names viewed as favorites in the Hillary Clinton running mate pool who are included in the Democratic National Convention speakers list released Thursday. New Jersey Senator Cory Booker, Massachusetts Senator Elizabeth Warren and Colorado Governor John Hickenlooper, who also have been considered possible vice presidential picks, are slated to speak next week in Philadelphia too.
Their inclusion doesn't signal that they're definitively out of the running, and the DNC noted that additional speakers will be announced in the coming days. Meanwhile, three others who are viewed as possible top choices for the role, Agriculture Secretary Tom Vilsack, Labor Secretary Tom Perez and Housing Secretary Julian Castro, are missing from the list, but the White House has banned Cabinet secretaries from speaking at the DNC. Unless one is chosen as Clinton's running mate, none of these three men will speak at the Democrats' gathering.
Multiple media reports have speculated that Clinton, the presumptive Democratic nominee, will announce her pick in the next two days. She then is expected to make a campaign stop with her choice in Tampa, Florida, on Friday or in Miami on Saturday, ahead of the four-day DNC, which begins Monday in Philadelphia.
The speakers list, emailed by the convention committee on Thursday afternoon, has fueled speculation about whom Clinton will choose as her running mate. Her decision is being made against the backdrop of the Republican National Convention, which entered its fourth and final day Thursday. GOP nominee Donald Trump announced Mike Pence as his running mate last Friday, three days before the start of his party's convention.
Clinton reportedly met separately with Booker, Warren, Hickenlooper and Castro last week at her home in Washington, D.C., according to Politico. The Clinton campaign sent Booker to Cleveland, where the RNC is taking place, for a news conference Thursday during which he criticized Trump's tone. And The New York Times reported Wednesday that former President Bill Clinton privately implied he would like to see his wife choose Kaine.
Other DNC speakers include President Barack Obama, Vice President Joe Biden, first lady Michelle Obama and Vermont Senator (and onetime Clinton rival) Bernie Sanders, Politico reported last week. Clinton is expected to address the convention alongside her daughter, Chelsea, on the night of July 28.
The DNC list presents a stark contrast to that of the RNC because it's filled with political figures from across the country. The RNC's list made headlines when it was announced, mostly because of the prominent party members who were missing, including 2012 presidential nominee Mitt Romney, 2008 vice presidential nominee Sarah Palin and many notable GOP senators and governors.
The RNC kicked off Monday night with survivors of the 2012 attack on the U.S. Consulate in Benghazi, Libya, and a mother who lost her son. Many of the speakers in Cleveland made it clear that the party remains frustrated over the incident, which happened while Clinton was serving as secretary of state. The party is also angry that the FBI didn't punish Clinton for using a personal email server while acting as a government official.
The DNC's list also includes some everyday Americans who have overcome hardship, such as Erica Smegielski, whose mother was fatally shot in the 2012 massacre at Sandy Hook Elementary School in Newtown, Connecticut; Henrietta Ivey, a home-care worker who is helping lead the fight in Michigan for a $15-an-hour federal minimum wage; and Pam Livengood, who has been personally affected by the growing substance abuse epidemic.