Reason for Hoda Kotb's Absence From 'Today' Is Finally Revealed
The reason for Hoda Kotb's ongoing absence from Today has finally been revealed following several days of questioning on the part of the morning show's viewers.
The co-host, 58, was last seen on screens during the February 20 President's Day broadcast of Today With Hoda and Jenna, though that holiday episode was shot on February 17—the same day as her last live appearance.
In Kotb's absence, various personalities under NBC's Today banner have filled in on her behalf. Today's third-hour co-host Craig Melvin and former World News Tonight anchor Tom Llamas joined Savannah Guthrie on the main show. Meanwhile, the fourth hour has seen Willie Geist and Sheinelle Jones host alongside Jenna Bush Hager.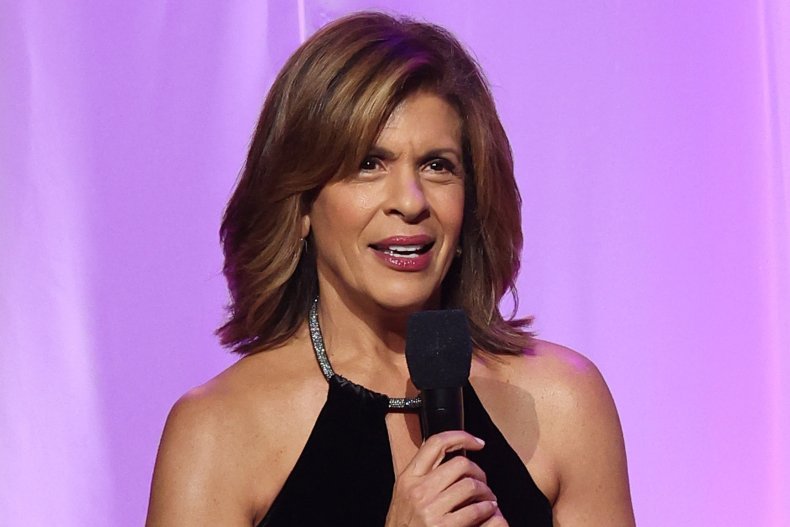 While she hasn't been seen on TV, Kotb also hasn't been heard on her Today channel podcast Making Space; new episodes are usually released at 4 a.m. each Monday. The most recent episode was released February 20.
During their respective third and fourth hours of Today, neither Guthrie nor Bush Hagar had specified why Kotb has been absent, simply saying that she was "out" or introducing the temporary co-hosts as being "in" for her that day.
However, that changed on Wednesday morning, when hosts explained the absence of Guthrie, who abruptly exited the show on Tuesday after testing positive for COVID-19, as well as Kotb, who has been off screen for several days.
Sitting with co-hosts Jones and Al Roker, Melvin told viewers during the live broadcast: "Savannah, she is at home with after a positive COVID test yesterday. We are wishing our friend a speedy recovery."
"And as for Hoda, we know a lot of you have been wondering how she's doing," Melvin continued. "We can tell you that Hoda's OK. She's got a family health matter that she has been dealing with, so we look forward to seeing Hoda and Savannah back here at the desk very, very soon."
"That's right, we love you both," added Roker, before all three blew kisses at the camera.
While Kotb hasn't addressed her absence directly, she has been sharing a series of cryptic posts on her Instagram account. On Monday, she posted a photo showing the words "Choose Hope" above clouds, adding a pair of red heart emojis as her caption.
The day before, she shared a post that read: "Sometimes miracles are just people with kind hearts," and she wished everyone a "Happy Sunday" in the caption.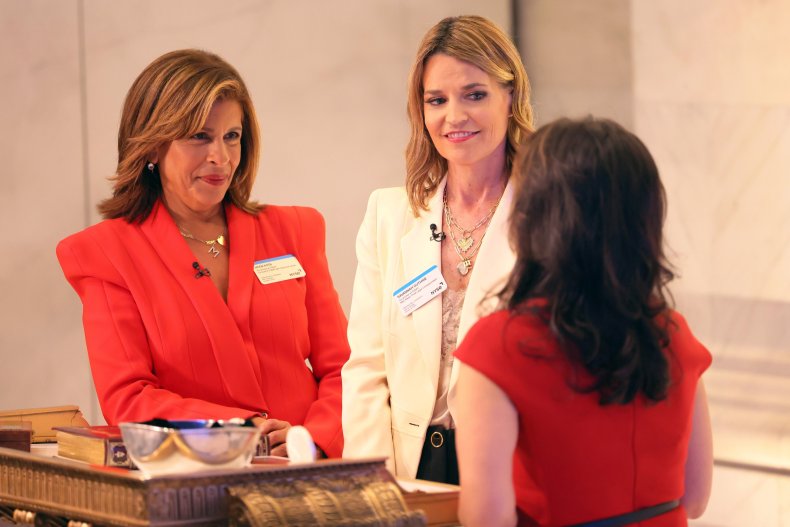 Further posts shared by Kotb in recent days have referred to the passing of "dark clouds" and being "brave" and "strong."
The posts brought an outpouring of concern from fans, a number of whom told Kotb that they missed seeing her on the show.
Kotb, who is raising two adopted daughters with former fiancé Joel Schiffman, is a longtime employee of NBC News. She joined the network in 1998 as a correspondent for Dateline. In 2008, she began co-hosting the 10 a.m. hour of Today with Kathie Lee Gifford. Before that, she began her career anchoring and reporting local news in New Orleans and Fort Meyers, Florida.
In November 2017, she stepped in as an interim replacement for Matt Lauer after he was fired from the show amid sexual harassment allegations. Her position was made permanent in January 2018.