How Is France Fighting Militant Islamism in Africa?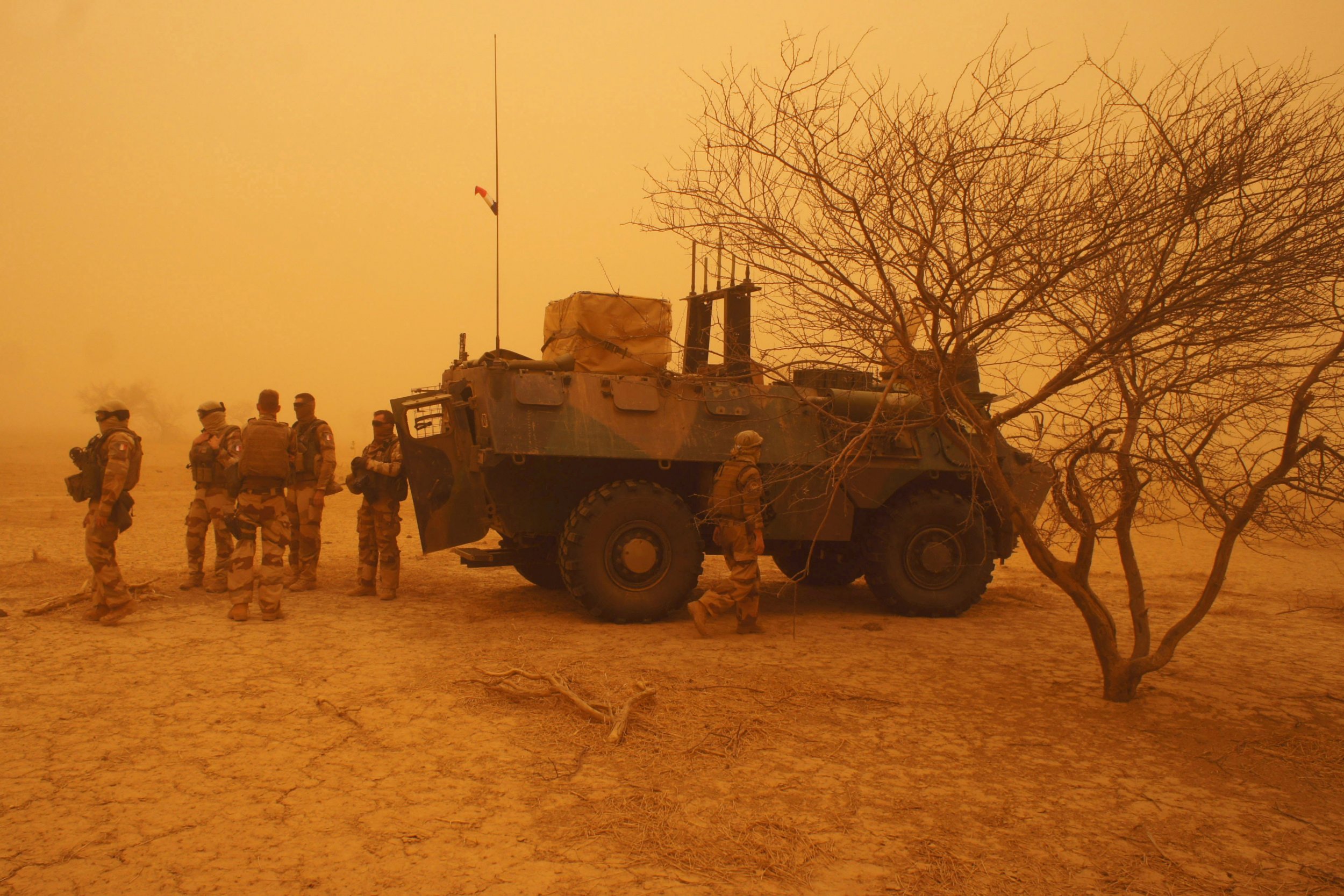 France would be forgiven for prioritizing other military interests ahead of North and West Africa, with Islamist attacks on its home soil and its leading role in the coalition fighting the Islamic State militant group (ISIS) in Syria and Iraq.
But on Wednesday, French Foreign Minister Jean-Marc Ayrault was at pains to emphasize the country's commitment to Africa—which includes many former French colonies—particularly in the face of an ongoing threat from militant groups.
"France remains committed as long as the jihadist threat continues to weigh on the future of these countries," Ayrault told lawmakers, according to Reuters. "We do not have the right to abandon our African brothers at the exact moment when they need us the most to consolidate the fragile balances."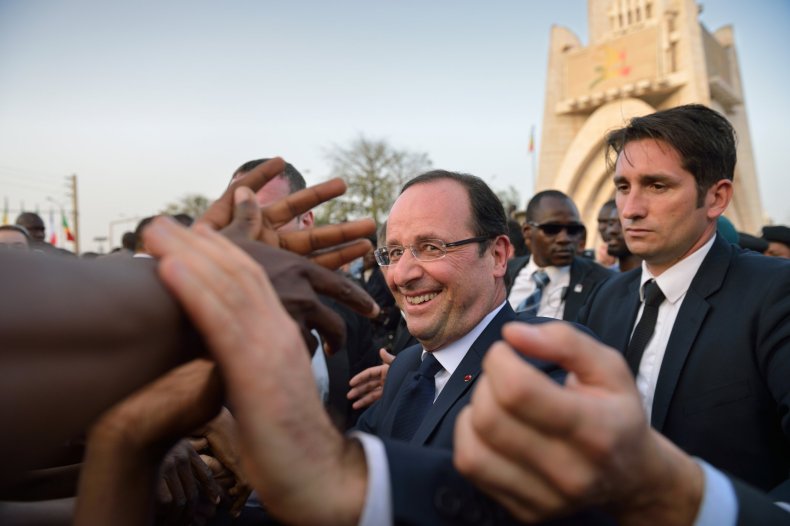 Newsweek reviews the European country's key military actions in the region.
Mali
Northern Mali, with its vast arid regions and distance from the central government in the capital Bamako, has been a breeding ground for militant groups. Prominent among such groups are Al-Qaeda in the Islamic Maghreb (AQIM), the global terrorist franchise's branch in northwest Africa, and Al-Mourabitoun, an AQIM splinter group headed up by renowned Algerian militant Mokhtar Belmokhtar.
France launched Operation Serval in January 2013 after a collection of militant groups and ethnic Tuareg rebels seized control of much of northern Mali in 2012, taking advantage of a military coup in Bamako. The operation was a resounding success—French forces, backed by Malian and regional troops, retook control of all the major cities in northern Mali.
The militants were not completely flushed out by the end of the operation in July 2014, however, and the region has seen a recent spate of attacks.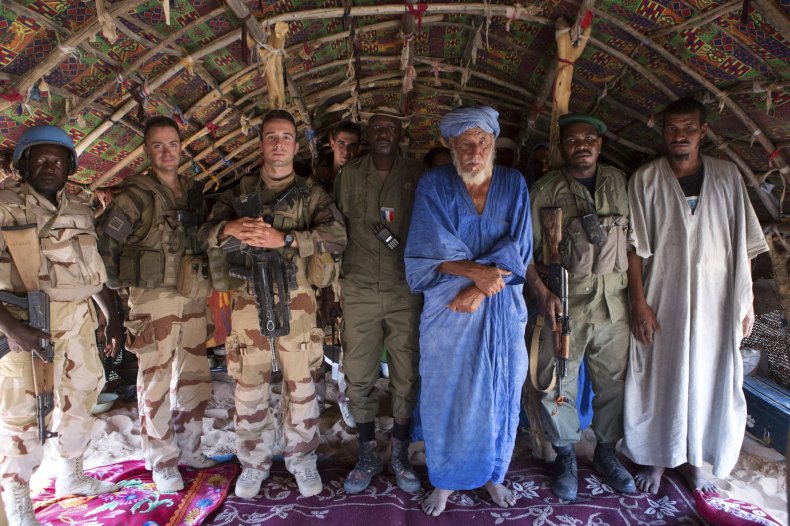 The Sahel: Mauritania, Mali, Burkina Faso, Niger, Chad
In August 2014, Operation Serval was replaced by Operation Barkhane. The new mission has the stated aim of supporting the armed forces of various states in recovering territory and resisting attacks from the militant groups in the region.
Barkhane deploys around 3,500 French troops across a vast area encompassing five countries. It is headquartered in the Chadian capital, N'Djamena, but also has permanent bases in Niger's capital Niamey and the northern Malian city of Gao. The operation also has a further eight bases and implantations across the region, and has use of more than 400 military and logistical vehicles, including four attack helicopters and five drones.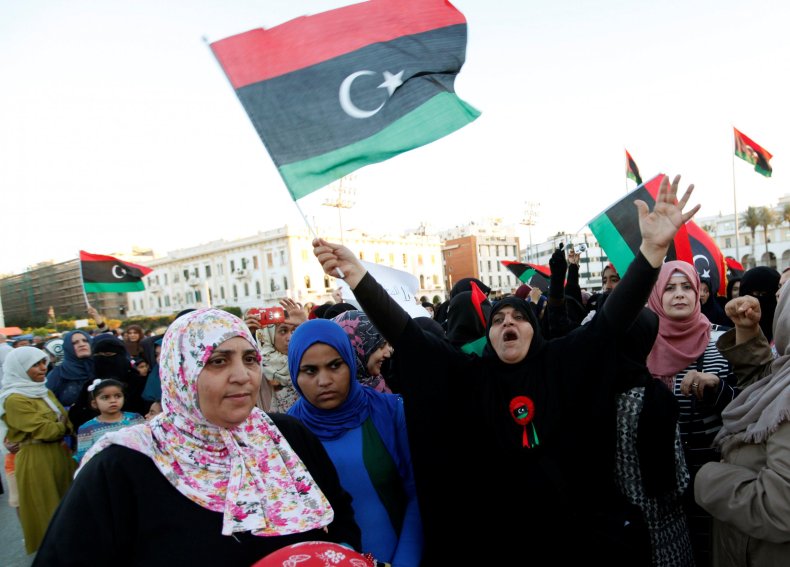 Libya
France, along with the United Kingdom, led the 2011 international intervention in Libya that eventually culminated in the death of then Libyan leader Muammar El-Qaddafi. Since Qaddafi's death, Libya has been divided by rival governments, and militant groups, including an ISIS affiliate, have established a foothold.
France's recent role in Libya was revealed in July when an Islamist militia shot down a helicopter carrying three French soldiers, who were all killed. The French government confirmed that special forces were conducting counter-terrorism operations in Libya.
Following the November 2015 attacks in Paris, in which ISIS militants killed 130 people, French President François Hollande has said that the country "is at war" with ISIS. French counter-terrorism operations targeting ISIS in Libya—where the group is clinging on to the coastal city of Sirte in the face of U.S. airstrikes and Libyan army advances—would thus seem a logical extension of France's pro-active strategy of attacking the group.