How Ken Jennings' Wheelchair Tweet Caused a Domino Effect in 'Jeopardy!' Succession Mess
The Jeopardy! hosting fiasco has seen the beloved quiz show make headlines like never before for all the wrong reasons following the death of longtime host Alex Trebek.
A champion of the beloved quiz show, Ken Jennings was once a favorite to take over as host but when an old offensive tweet resurfaced late in 2020, the show's succession was derailed.
In the wake of the Mike Richards debacle, Jeopardy! fans have been wondering where it all went wrong and a new report by the Wall Street Journal says that Jennings was all set to take on the role but had damaged his image irrevocably due to that tweet.
The tweet in question was from 2014 and read: "Nothing sadder than a hot person in a wheelchair."
Following its resurfacing in late 2020, Jennings apologized for "unartful and insensitive things" he had said.
"Hey, I just wanted to own up to the fact that over the years on Twitter, I've definitely tweeted some unartful and insensitive things," he tweeted at the time.
"Sometimes they worked as jokes in my head and I was dismayed to see how they read on screen," he wrote. "In the past, I'd usually leave bad tweets up just so they could be dunked on. At least that way they could lead to smart replies and even advocacy. Deleting them felt like whitewashing a mistake."
He added that by leaving the tweets up he believed he "may have given the impression I stand by every failed joke I've ever posted here." But that was not the case, he urged.
He continued: "Sometimes I said dumb things in a dumb way and I want to apologize to people who were (rightfully!) offended. It wasn't my intention to hurt anyone, but that doesn't matter: I screwed up, and I'm truly sorry."
Addressing the infamous wheelchair tweet, Jennings wrote: "It was a joke so inept that it meant something very different in my head & I regret the ableist plain reading of it!"
Despite the apology, the Wall Street Journal notes that focus groups were turned off by Jennings as host and that Sony executives were put off too.
The report cites "people close to the program" who were involved with the casting decision.
Jeopardy! has functioned since Trebek's death by utilizing a roster of rotating guest hosts which has included some big TV names such as Katie Couric, Anderson Cooper, LeVar Burton and Mayim Bialik.
It was then announced that the show's executive producer Mike Richards would be taking on the role permanently in a move that left many confused. Did the EP just give himself the top job?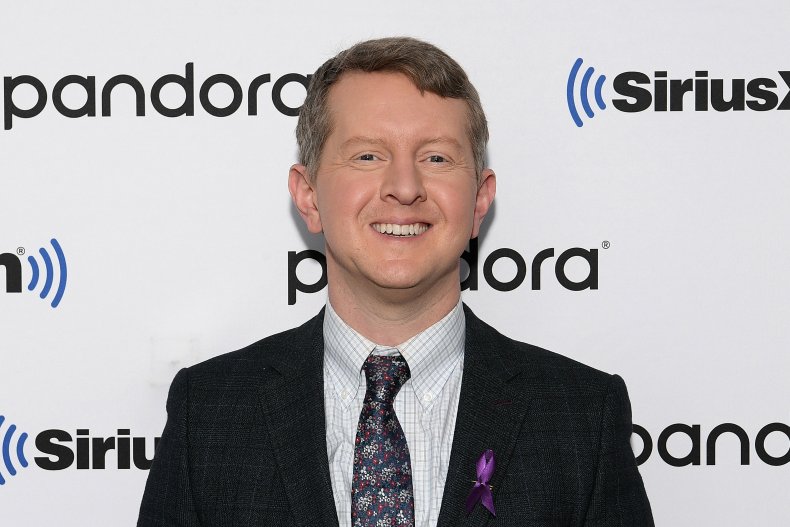 Regardless, that plan has now been derailed as Richards was hit with his own scandal of offensive comments resurfacing.
And Mayim Bialik, appointed host of the primetime version of the show as well as specials, has been facing backlash over apparent anti-vaccine comments.
Throughout it all, fans have vehemently called for Reading Rainbow star LeVar Burton to get the job but there is seemingly no real consideration from producers for him to get the role.
Richards and Sony have confirmed that the show will continue to use rotating guests hosts, even as the one-year anniversary of Trebek's death approaches.
Newsweek has reached out to Jennings' representatives for contact.