Meghan Markle's half-sister is suing her for libel and their father, Thomas Markle, says he is willing to testify—but the duchess may seek to get the case thrown out.
Meghan and Prince Harry have between them launched eight lawsuits since September 2019, but Samantha Markle's is the first where the Duchess of Sussex is herself being sued.
The complaint revolves in part around the Oprah Winfrey interview in March 2021, but some of the most damaging allegations described relate to a briefing Meghan gave her communications secretary in 2018.
Jason Knauf was preparing to meet Omid Scobie and Carolyn Durand as part of the preparation of their biography, Finding Freedom.
Meghan sent him background information, which included a statement that her half-sister had three children by three different fathers and lost custody of all of them—allegations Samantha Markle says are false.
Michael Kump, Meghan's attorney, said in a statement released to Newsweek: "This baseless and absurd lawsuit is just a continuation of a pattern of disturbing behavior. We will give it the minimum attention necessary, which is all it deserves."
Here's how Kump could try to get the case thrown out.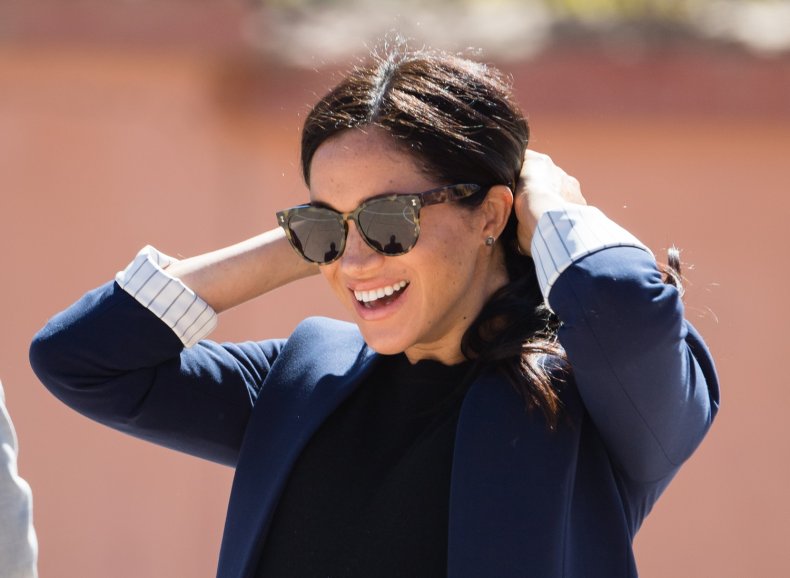 Freedom of Speech
Amber Melville-Brown, of international law firm Withers, told Newsweek Meghan could frame the lawsuit as a SLAPP case, a Strategic Lawsuit Against Public Participation.
She said: "SLAPPs are seen as the enemy of free speech, libel actions (which are perceived to have been) brought not properly to vindicate a damaged reputation but to silence critics and limit free speech."
The laws are designed to protect "free speech in connection with public issues" including statements "made in or in connection with a play, movie, television program, radio broadcast, audiovisual work, book, magazine article, musical work, news reporter, or other similar work."
Melville-Brown said: "The claim against Meghan concerns statements said to have been made by her with 'the actual knowledge and the intent that the false information she provided to Mr. Knauf [communications secretary to the British royal household] would be communicated to the authors and published globally in the book Finding Freedom, and disseminated worldwide through the media.'
"That would certainly appear to fit within the definition envisaged by the Anti-SLAPP legislation."
Mark Stephens, of U.K. law firm Howard Kennedy, told Newsweek: "I'm sure that they'll try to get rid of the case early by some kind of summary judgement motion, but I think the chances of that are going to be pretty remote.
"She can say its protected speech. She can hold opinions about her sister and she's entitled to express them under the bill of rights and the first amendment."
Statements Not Defamatory
Other options available to Meghan include filing a "motion to dismiss for failure to state a claim."
Melville-Brown said: "Argument could be made for example, that the statements complained of are not defamatory."
Samantha Markle's lawsuit states: "Meghan saw Samantha only 'a handful of times' and Meghan has 'never had a relationship with either of them' [Samantha or her brother Tom]. This is false. Samantha spent time with [Meghan] on a regular basis throughout her childhood and even lived in the same apartment house with [Meghan] for a period of time."
Melville-Brown said: "Another argument may be that some of the statements only arguably amount to defamatory statements if the reader is aware of extraneous facts—for example, the statement that Sam and Meghan only met on a few occasions might only bear a defamatory innuendo meaning as an allegation of lying to anyone to whom she had held herself out as having a close relationship with Meghan."
For more royal news and commentary check out Newsweek's The Royal Report podcast:
Publication
Samantha Markle will need to prove Meghan's comments were published to a third party but some of the more damaging statements were contained in a private email to her communications secretary.
Her briefing notes to Knauf only became public years later after the former palace aide handed them a November Court of Appeal hearing in a separate case about a private letter she sent her father.
Samantha Markle suggests the duchess is the original source behind statements in the book, Finding Freedom, though some of these arguments may not be straight forward to make.
Melville-Brown said: "There are issues of publication to contend with given the rather complicated journey that the statements may have taken from Meghan's fingers to the ears of the public.
"It is said that Meghan published the statements to her communications secretary Jason Knauf, but with what intention?
"That the information be communicated to the authors of Finding Freedom, and if so, was it all communicated, in what manner, in the same format and with what meaning?"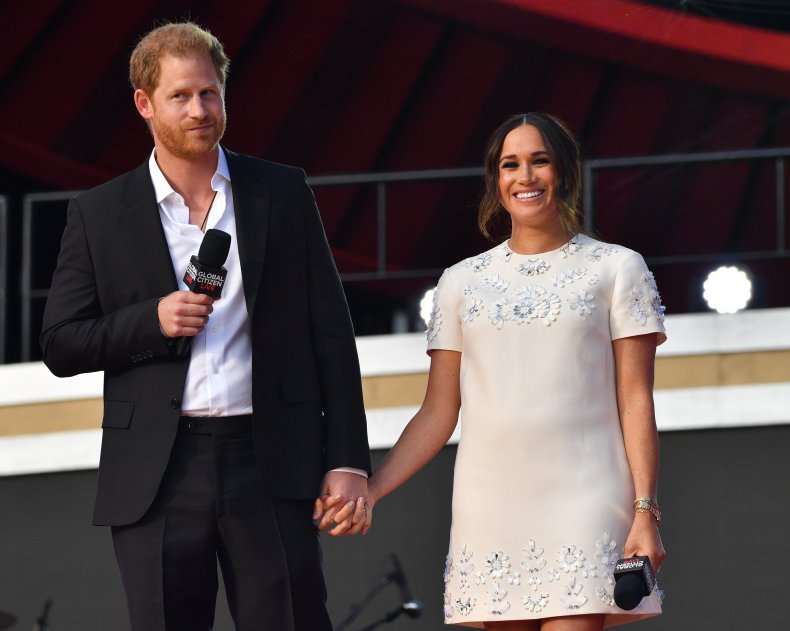 Counter-Suing
Defendants in defamation cases can counter sue to try to put their opponent on the back foot, but Melville-Brown said she believed Meghan was unlikely to pursue this strategy based on Kump's statement suggesting they would give the case "the minimum attention necessary."
She said: "Issuing fresh proceedings is not for the fainthearted, or for the shrinking violet or anyone seeking to minimize attention.
"Rather, I would have thought Meghan feels she can put just as large a dent in her sister's allegations and reputation by defending the claim brought against her as she could do by launching her own litigation."
The Stakes
If Meghan cannot get the case thrown out early then she may have to give a deposition and undergo disclosure of evidence, which could lead to more private message being put into the public domain.
Stephens told Newsweek: "This case is bad news for Meghan. I suspect she'll win the case but she is going to have to go through depositions which will be painful and excruciating because protecting almost any area of your life is almost impossible.
"It will be very wide ranging and cynically calculated details about her life."