Howard Schultz Rebukes Alexandria Ocasio-Cortez's Green New Deal: Trying to 'Solve One Extreme With Another'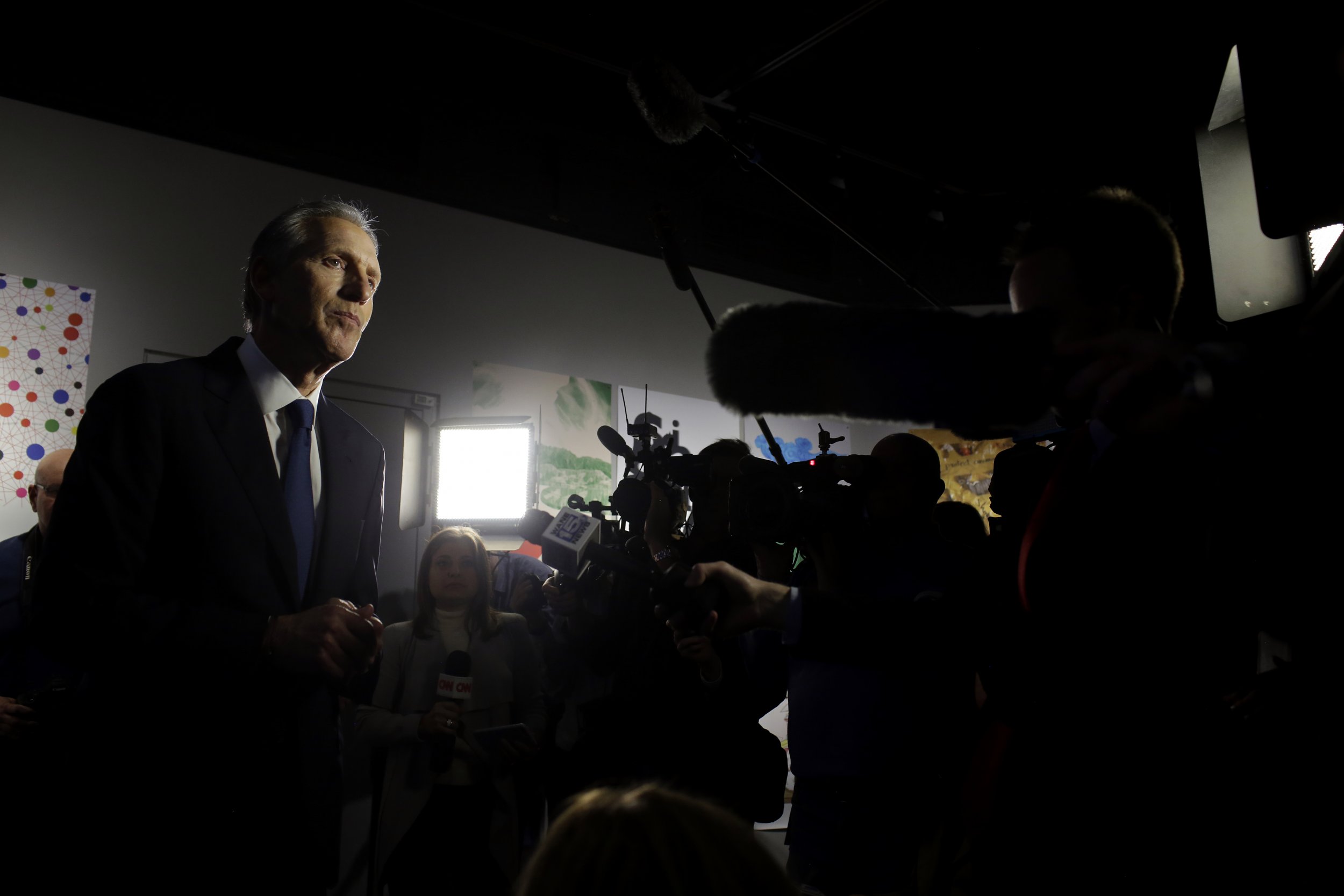 Howard Schultz, former Starbucks CEO and a potential 2020 independent presidential candidate, issued a strong rebuke to both Democrats and Republicans on Saturday, including taking a swipe at freshman Democrat Rep. Alexandria Ocasio-Cortez's ambitious new climate change initiative.
"That's a great idea, but it's never going to happen," the former executive told attendees at the South by Southwest festival in Texas of the congresswoman's Green New Deal proposal. "Let's propose things that are true, that are honest, that are sincere and realistic."
The Green New Deal championed by Ocasio-Cortez and dozens of other congressional Democrats has received fierce Republican criticism, with GOP lawmakers labeling the proposal as socialism. At the same time, members of her own party, including House Speaker Nancy Pelosi, have referred to the broad initiative as more of a "suggestion" than a realistic policy.
Schultz's rhetoric on Democrats "moving toward a level of socialism" was reminiscent to that of Republicans, who point to presidential candidates such as Elizabeth Warren and self-described democratic socialist Bernie Sanders as examples of a rising socialist wing in the Democratic Party.
"You can't try to solve one extreme with the other," Schultz said. "For us to start moving toward a level of socialism is such an extreme position and so inconsistent with the values and heritage of this country."
Ocasio-Cortez's Green New Deal, promising to achieve net-zero greenhouse gas emissions within 10 years, provides a stimulus package to create jobs, "upgrade or replace every building in the U.S. for state-of-the-art energy efficiency," and overhaul America's transportation system, is something Senate Majority Leader Mitch McConnell will soon test 2020 Democratic presidential candidates on when he puts the legislation up for a vote. The New York Democrat has suggested the nation's wealthiest citizens may have to pay up to 70 percent in income taxes to help fund such a measure.
"We'll give everybody a chance to go on record and see how they feel about the Green New Deal," McConnell told reporters last month.
Responding to the bipartisan criticism, Ocasio-Cortez suggested at an event last month that lawmakers were quick to judge, but not so quick to act.
"Some people are like, 'Oh, it's unrealistic, oh it's fake, oh it doesn't address this little minute thing," Ocasio-Cortez said. "And I'm like, 'You try! You do it. Cause you're not. Cause you're not. So, until you do it, I'm the boss. How 'bout that?"'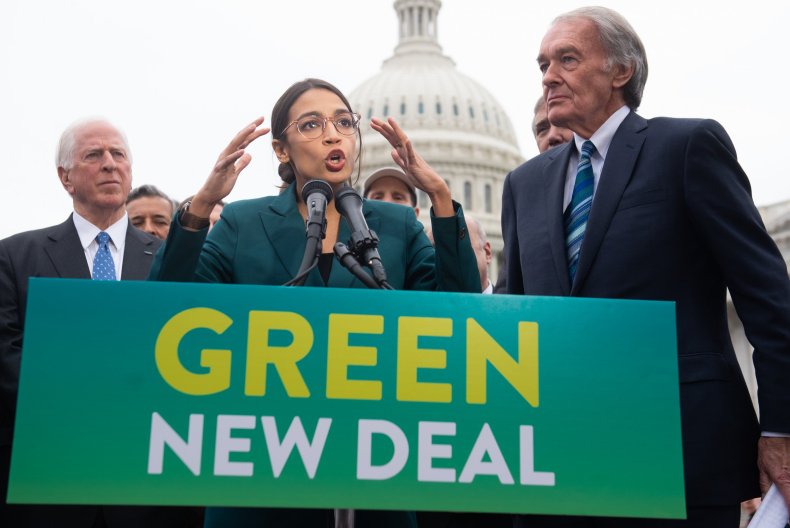 Schultz also rebuked the practice by members of Congress to frequently tweet their stances on issues, accusing them of simply seeking social media attention rather than tackling real-world problems with concrete action.
"We are in a place where you can send a tweet about anything… and become a celebrity," he said. "But that's not going to solve the issues we are facing."
Politicians, including the president and high-profile members of Congress such as Democrats Ocasio-Cortez, Rashida Tlaib and Ilhan Omar, are quick to publicly blast their political opponents. But the three freshman Democrats consistently respond to reporters' questions on Capitol Hill with silence when asked about controversial remarks made by both Tlaib and Omar, including on alleged anti-Semitic tropes and Trump's impeachment.
Schultz has not officially announced his candidacy. However, his serious consideration, backed by a CNN town hall and frequent media appearances, worries Democrats that he could siphon off a hefty chunk of Democratic votes and allow Trump to win re-election.
"Nobody wants to see Donald Trump removed from office more than me," Schultz has repeated since first saying it to CNBC at an event in January.
Interrupted by hecklers, one person told the former Starbucks executive: "Don't help elect Trump, you egotistical billionaire asshole!"