Husband Sparks Fury After Ripping Up Stepson's Drawing of Family: 'Cruel'
A woman has been urged to divorce her husband after he ripped up her son's drawing of their family because it did not include his stepbrother.
The man, who is not her son's biological father, has been told he must apologize after reducing the 11-year-old to tears—but some on social media think that's not nearly enough.
According to the Pew Research Center, 42 percent of U.S. adults have some form of step relationship, whether it be as a stepparent, stepchild or step-sibling. As with any parent or sibling, the development of a strong bond between stepparents and stepchildren is crucial to the development of the latter.
Valarie King, professor of sociology, demography, human development and family studies at the Family Demography Training Program at Penn State University has found through her research that it can shape their transition into adulthood.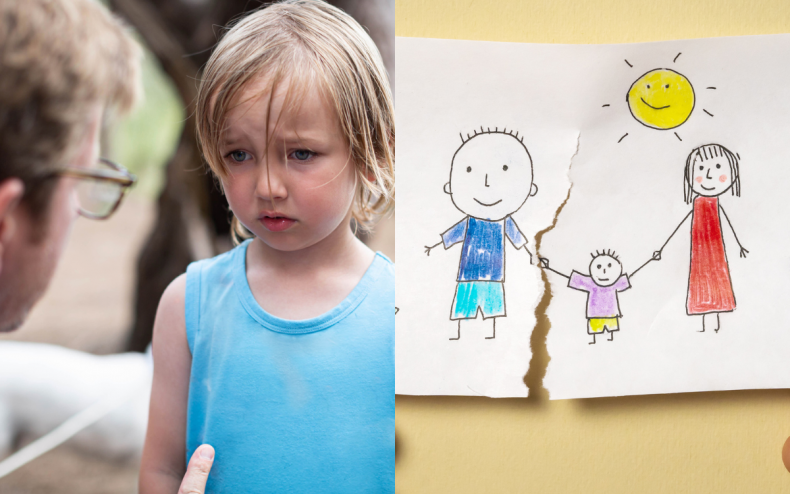 "Stepchildren who maintained close relationships with stepfathers or whose relationships improved over time were likely advantaged during their transition to adulthood," she explained. "The way parent-child relationships are defined at this point is likely the path these relationships will follow in the future."
All of which might go some way to explaining why one mother, posting to Reddit as throwaways75754, was left so concerned by a recent argument involving her son and his stepdad. According to the post, which has been upvoted over 20,000 times, her blended family consists of her, her son and husband Joe, along with his 15-year-old son from a previous marriage.
The woman explained that her son "isn't that close" to his stepbrother, partly due to age and differing interests but also because her son "likes to draw a lot" and his step sibling has made a habit of ripping up these drawings "whenever they get into a fight."
While she acknowledged that her stepson had curbed his destructive ways after she punished him, a new argument erupted around her son's drawings after he sketched a picture of himself along with his mom and stepdad and showed it to them.
She said her husband, Joe, became furious and started "scolding" her son "for not including his stepbrother." He then proceeded to "trip up the picture in half then into smaller and smaller pieces" in front of her son, who began "crying" as a result of his stepdad's actions.
The woman said she then intervened and "yelled at Joe" but he was unmoved and ordered her son to go upstairs as punishment and ordered him to include his stepbrother in any future drawings.
When she asked her husband to stop, he ordered her to "stay out of it" and claimed she was the reason they were having "this issue" because of how she had treated her son's stepbrother after he destroyed his drawings.
She rejected this accusation, adding that no one had the right to "demand to be included" in any of her son's drawings. Though she demanded he "immediately" apologize to him, Joe refused to back down, warning that her son would grow up "anti-social and soft" if she carried on parenting him like this.
He also claimed that by "expecting him to apologize" she was effectively "not treating him as a parent" and therefore "undermining his word." Despite those protestations, however, many on social media felt her husband had crossed a line in his response to the drawing and they weren't entirely sure he could ever go back.
No-Jellyfish-1208 commented: "If your partner treats your kid like that, you should really reconsider that relationship." Maartken agreed, writing: "I know people on the internet are quick to say divorce but in this situation it's 1000% the thing to do." Kristent225 added: "I'd have to think twice about being married to someone so insensitive and cruel."
Elsewhere, HerGrinchness said: "If your husband is treating your son this way in front of you, just IMAGINE HOW HE TREATS YOUR SON WHEN YOU AREN'T THERE!!" Billlevansatmariposa concurred, commenting: "Your husband is abusive. Destroying property of ANY sort as part of conflict resolution is a huge, huge red flag. Typically such abuse escalates to harming human beings."
Newsweek has contacted throwaways75754 for comment.