Indonesian Hostage Swims to Freedom From ISIS-Linked Abu Sayyaf in Philippines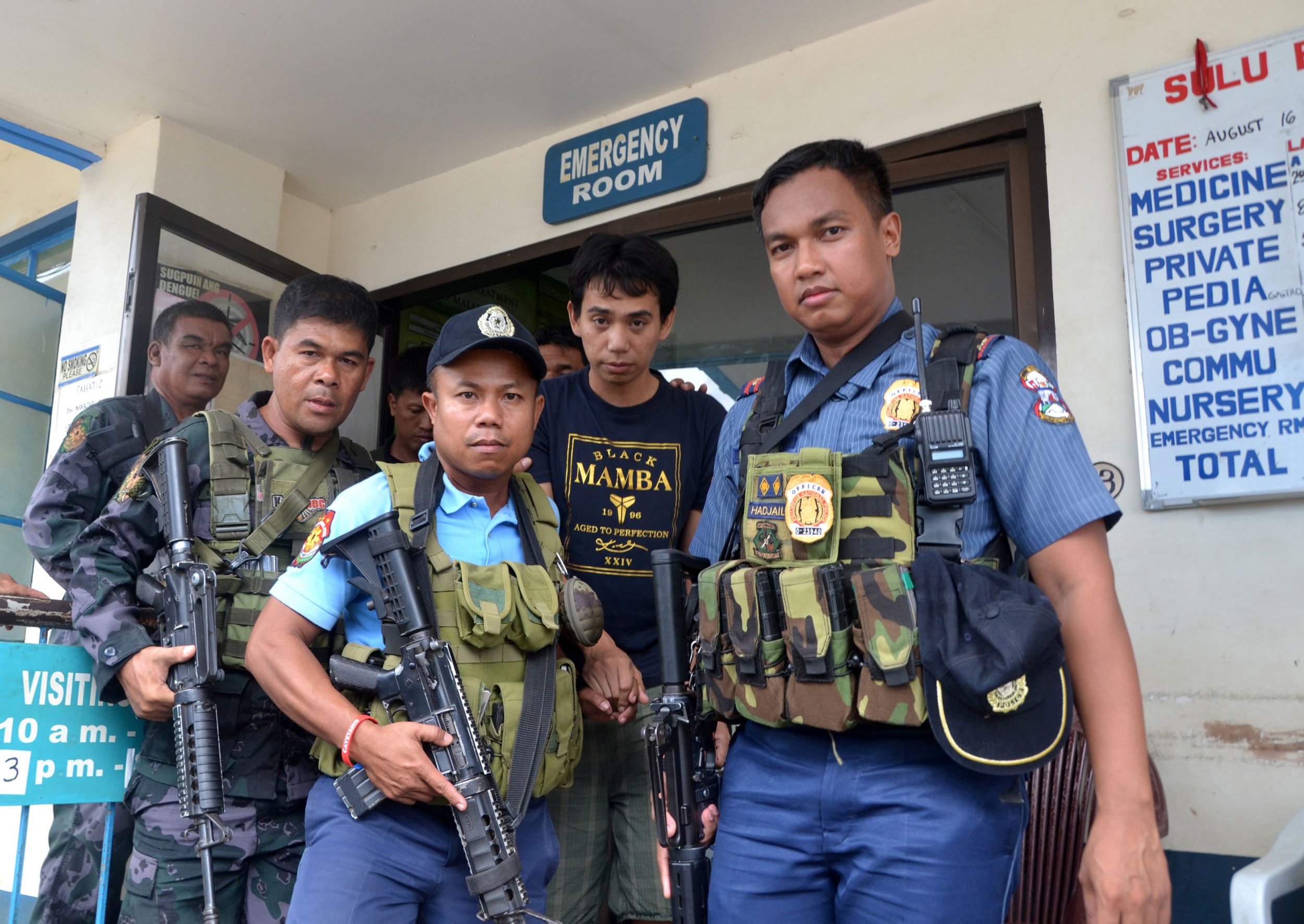 An Indonesian tugboat sailor escaped his captors from the Abu Sayyaf militant group, which is aligned to the Islamic State militant group (ISIS), on Thursday when he swam out to sea after they threatened to behead him, according to the Philippine military.
Members of the Philippine insurgent group kidnapped 28-year-old Mohammad Safyan in southern Philippine waters on June 23 along with six other Indonesian seamen.
But the residents of Jolo island in the country's south saw the hostage floating close to the shore after he swam away from his captors, using the darkness of the night to lose them, Philippine military spokesman Major Filemon Tan told Reuters.
"We were told he managed to escape by running and swimming to the sea," Tan said.
The hostage said that the militants were close to executing him when he managed to flee. "We have no information on the other captives but troops in the area were ordered to use all means to locate and rescue the hostages," the spokesman continued.
Abu Sayyaf was founded in 1991 by former Moro National Liberation Front (MNLF) insurgents. The group uses kidnap as a means of financial gain, rather than being motivated by its ideological beliefs. Its members seek to create an Islamic state in the south of the country but are also heavily involved in illicit criminal activities.
In June, Canadian Prime Minister Justin Trudeau confirmed the group's beheading of Canadian national Robert Hall. The group had released a series of videos showing the foreign hostages in its possession. The militants had demanded some $6.3 million for each of four hostages.
The group, of which several of its cells have pledged allegiance to the Islamic State militant group (ISIS), beheaded Canadian national John Ridsdel in April in the southern province of Sulu after a ransom deadline passed. Canada has a policy of not paying the ransom demands of extremists.