Israel Launches Massive Surprise Military Drill Ahead of Trump's Jerusalem Speech and After Strikes in Syria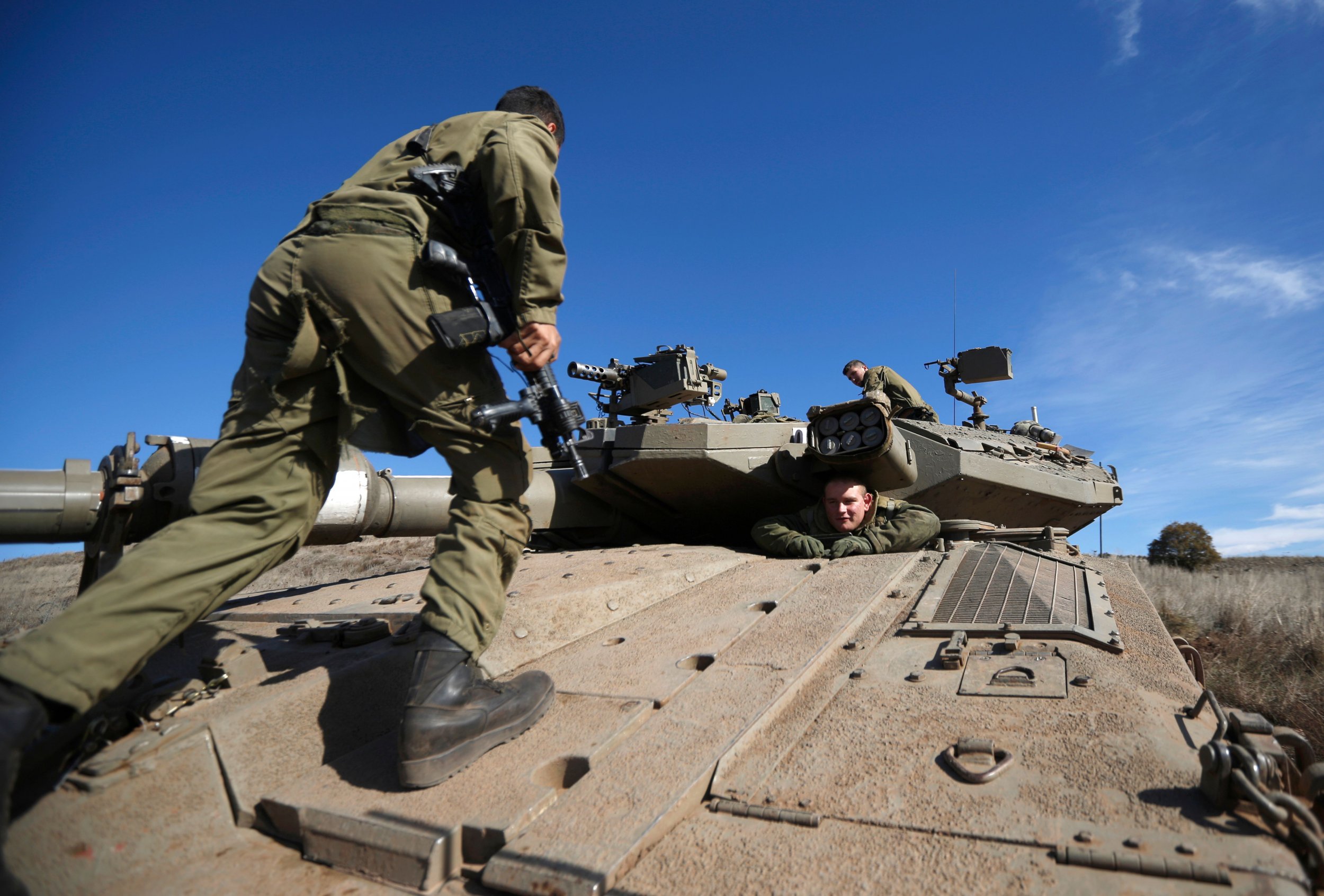 Israel launched a large-scale surprise military drill late Tuesday along the country's northern border with Lebanon, one of many regional countries to condemn President Donald Trump's anticipated announcement recognizing the disputed city of Jerusalem as the capital of Israel.
The Israeli military reportedly mobilized its Galilee division, including hundreds of logistics corps soldiers and dozens of vehicles, without prior notice, in an effort to test its rapid-response capabilities in the event of a conflict breaking out in the tense northern region, near foes Lebanon and Syria. Both Arab nations have recognized Jerusalem solely as the capital of an independent Palestinian state, and have been hit by Israeli airstrikes targeting Iran-backed forces, such as Lebanon's Shiite Muslim Hezbollah movement, which has focused on battling Syrian rebels and jihadis in recent years. It has also clashed with Israeli forces for decades.
Related: Israel says it wants to work with Saudi Arabia to defeat Iran
"The exercise was carried out with the goal of improving our battle readiness and the readiness of our equipment," Brigadier General Michel Yanko, commander of technology and logistics, told Israeli newspaper Yedioth Ahronoth.
"The emergency and logistics units practiced going from routine to emergency mode of repairing broken equipment using technology and manpower," he added.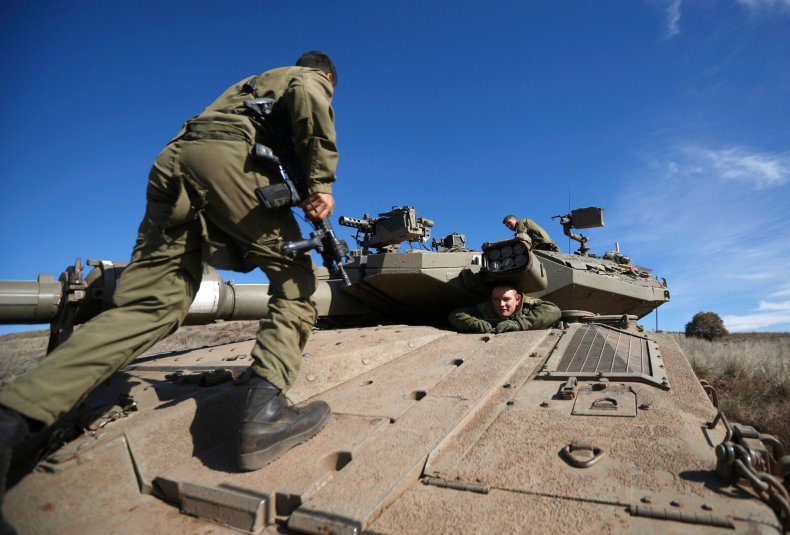 Describing the exercise as Israel's largest in 25 years, Yanko said Israeli reserve troops were called in suddenly and deliberately tasked with using broken and damaged equipment, such as tanks and artillery, compelling personnel to make on-site repairs quickly and move them to the simulated battlefield miles away. The drill reportedly came in response to prior criticisms by Israeli officials concerned about the country's ability to defend against an unexpected attack, and at a time when a controversial upcoming decision threatened to cause regional tensions to boil over.
President Donald Trump, a staunch ally of Israel, was largely expected to declare Jerusalem as the capital of Israel in a speech Wednesday. The city, which has held religious significance for adherents of Judaism, Islam and Christianity, was given international status ahead of creation of Israel, in 1948, which saw widespread conflict and led to a mass exodus of Palestinians. Jerusalem was later split between Israel and Jordan, which also oversaw the Palestinian West Bank; the area was later seized by Israel during the 1967 Six-Day War. Israel has retained de facto control ever since.
Both Israelis and Palestinians claim the city as their capital and, while the U.S. has been Israel's foremost foreign sponsor, Washington has maintained its embassy in Tel Aviv. This was set to change, however, as Trump prepared to deliver a speech in which, numerous reports have confirmed, he planned to announce the relocation of the U.S. Embassy to Jerusalem, therefore denying Palestinians' claim to the historic city and fueling anger across the Middle East, even among U.S. allies, and beyond.
While Israeli Prime Minister Benjamin Netanyahu and his allies believe the move to Jerusalem was long overdue, Netanyahu's critics, including leading Arab-Israeli lawmaker Ahmad Tibi, deputy speaker of the Israeli parliament, have warned it would likely encourage extremist Jewish and Islamic movements.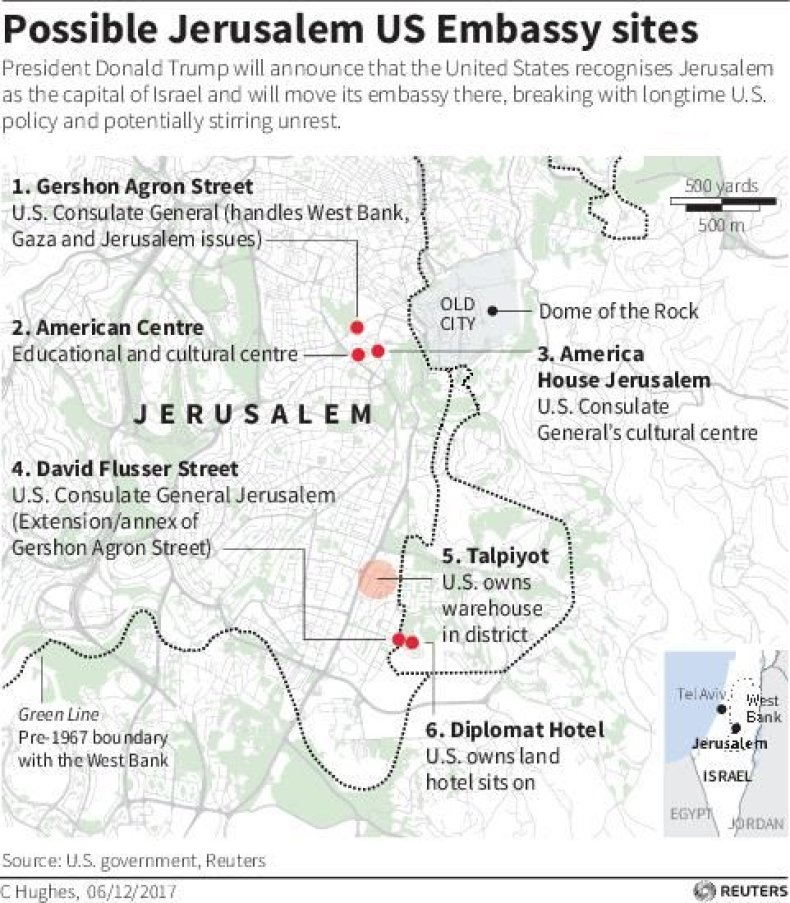 Israel's snap training in the north also followed two separate air strikes against Syria within 72 hours, according to Israeli daily Haaretz. The first reportedly targeted an Iranian military installation south of the Syrian capital of Damascus, while the second has yet to be identified. Israel has officially maintained neutrality in the Syrian conflict but has at the same time occasionally attacked assets belonging to Iran and its allies, including the Syrian military, and offered support to rebel groups in the Golan Heights. As with East Jerusalem, the U.N. does not recognize Israel's occupation of this southwestern Syrian region.
As tensions brewed, Israel was not the only one preparing for war. Last month, Lebanese armed forces commander Joseph Aoun instructed his troops to "be fully prepared at the southern border to face the threats from the Israeli enemy" after defeating Al-Qaeda and the Islamic State militant group (ISIS) in offensives that coincided with joint Hezbollah-Syrian military campaigns against the jihadis.