Japan News Issues North Korea Missile Launch Alert—But It's a False Alarm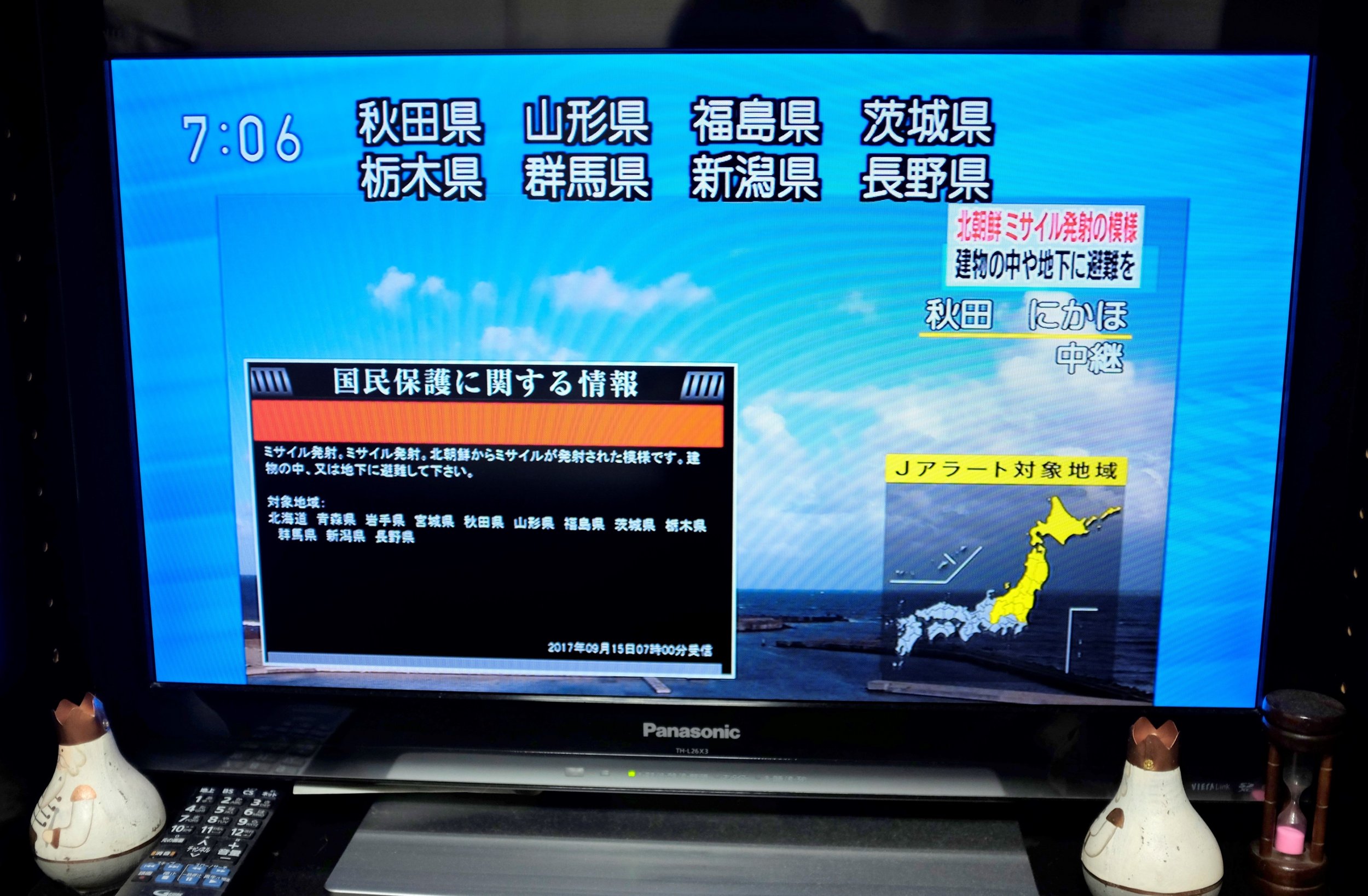 Japanese public broadcaster NHK issued a North Korean missile launch alert on Tuesday evening—but, like a warning issued in Hawaii over the weekend—it turned out to be a false alarm.
The alert was published on the news channel's website and sent to thounsands of people who use the company's news app. Within minutes, the mistake was corrected. The broadcaster later published a clarification and apology on its website.
One Twitter user who received the alert said it read: "North Korea appears to have fired a missile, evacuate inside a building." Five minutes later, another alert said it was a false alarm.
It remains unclear what was behind the blunder, which comes just days after the ballistic missile attack alert that sparked mass panic in Hawaii on Saturday. That alert was broadcasted on TV and sent via phone, reading: "Ballistic missile threat inbound to Hawaii. Seek immediate shelter. This is not a drill."
Hawaii Governor David Ige later confirmed the false alarm was due to human error, saying: "It was a mistake made during a standard procedure at the change over of a shift, and an employee pushed the wrong button."
Read more: North Korea brands Trump's nuclear button tweet "the spasm of a lunatic"
North Korea has frequently test-launched missiles that have landed in the waters near Japan or have flown over the Japanese territory, prompting the country to stage emergency drills, phone alerts and evacuation training as well as issueing a four-page survival guide in the form of a manga comic titled In Case a Missile Fires Over.
In the event of a missile launch, the country has an emergency system in place called J-alert, which sends text messages reading: "A missile was reportedly fired. Please stay inside your building or evacuate to the basement."
One of these messages was sent on August 29, when North Korea launched an intermediate-range ballistic missile (IRBM) Hwasong-12 over the northern Japanese island of Hokkaido.
Following the August 29 launch, President Donald Trump announced he would allow Japan and South Korea to buy more military equipment from the U.S. to protect themselves.
Japanese Prime Minister Shinzo Abe's government has increased its defense budget, intending to strengthen its ballistic missile defense system. In his New Year's speech, Abe said the security environment surrounding his country was the most severe since World War II.