Video of Biden Saying He Doesn't View Abortion as a 'Right' Resurfaces
The Republican National Committee resurfaced a video of President Joe Biden in a 2006 interview explaining that he did not view abortion as "a right" after he strongly criticized the controversial Supreme Court decision to overturn Roe v. Wade.
In a Friday ruling, the Supreme Court in a 6 to 3 decision overturned nearly five decades of precedent and ended abortion rights in states across the country with its majority opinion in Dobbs v. Jackson. Biden and other leading Democrats condemned the ruling from the conservative justices, warning that it undermined women's freedom and health care.
"Now, with Roe gone, let's be very clear: The health and life of women in this nation are now at risk," Biden said in a Friday address at the White House. The president went on to say that the nation's top court "has done what it has never done before: expressly take away a constitutional right that is so fundamental to so many Americans that had already been recognized."
Later on Friday afternoon, the RNC Research Twitter account resurfaced a clip of Biden sharing a different view of abortion in 2006. The video came from a March 2006 interview with Texas Monthly.
"I do not view abortion as a choice and a right. I think it's always a tragedy, and I think that it should be rare and safe, and I think we should be focusing on how to limit the number of abortions. And there ought to be able to have a common ground and consensus as to do that," Biden, who was a Democratic senator for Delaware at the time, said in the video.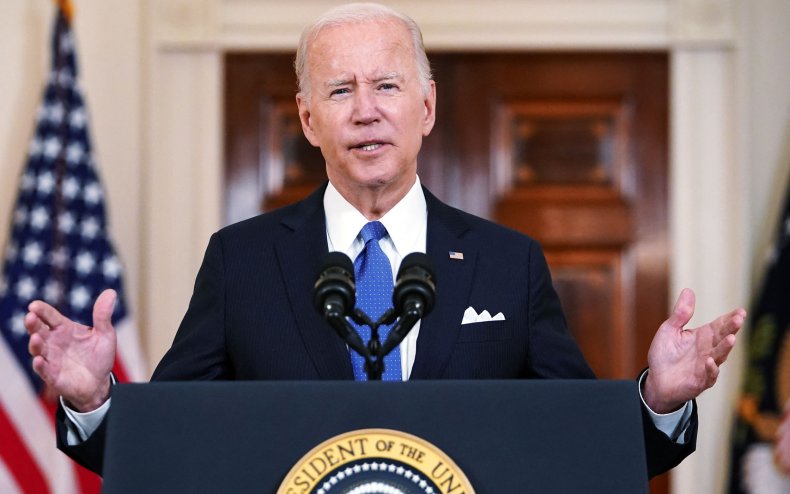 CNN previously resurfaced the video in June 2019 as Biden faced scrutiny over his views on abortion within a crowded field of 2020 Democratic presidential primary candidates. At the time, Biden had asserted his support for the Hyde Amendment, which prohibits federal government funding going to abortions except in cases of rape, incest or to save a would-be mother's life. The then-presidential hopeful reversed his long-held view on the Hyde Amendment amid backlash at the time.
In the 2006 Texas Monthly interview, Biden also said: "I'm a little bit of an odd man out in my party. I do not vote for funding for abortion. I voted against partial birth abortion—to limit it—and I vote for no restrictions on a woman's right to be able to have an abortion under Roe v. Wade. And, so I am—I made everybody angry. I made the right-to-life people angry because I won't support a constitutional amendment or limitations on a woman's right to exercise her constitutional right as defined by Roe v. Wade. And I've made the groups—the women's groups and others—very angry because I won't support public funding and I won't support partial birth abortion."
GOP communications director Zach Parkinson also shared the clip from Biden's interview.
"Cannot overstate just how far left Biden has moved on abortion. Even in 2006, Biden was saying things like 'I do not view abortion as a choice and a right, I think it's always a tragedy,'" Parkinson wrote.
Under the Friday Supreme Court decision, abortion will remain legal and accessible in states where laws have been implemented to legalize the medical procedure, as well as in states where laws have not been put in place to outlaw it. A number of conservative states quickly moved to implement so-called "trigger laws" outlawing abortions as soon as the Court's decision was handed down Friday morning.
"The Supreme Court just overturned Roe v. Wade, ending our constitutional right to abortion. We know you may be feeling a lot of things right now—hurt, anger, confusion. Whatever you feel is OK. We're here with you—and we'll never stop fighting for you," Planned Parenthood, which provides sexual and reproductive health care across the U.S., wrote in a Friday statement.
In another statement sent to Newsweek, Alexis McGill Johnson, the president of the Planned Parenthood Action Fund, said that with the decision, the Supreme Court "has now officially given politicians permission to control what we do with our bodies, deciding that we can no longer be trusted to determine the course for our own lives."