Joe Biden Crosses 79 Million Votes, 10 Million More Than Any Other President in History
As ballots continue being counted across the nation, Joe Biden has now received at least 79.1 million votes, or 10 million more than the previous record set by President Barack Obama in 2008.
As of Wednesday morning, Biden had raked in an impressive 51 percent of the popular vote, compared to President Donald Trump's 47.2 percent. The current president has received at least 73.4 million votes.
This year's presidential election saw record-breaking voter turnout. On November 4, it was determined that over 160 million people cast their votes on Election Day and through the early voting period, making 2020 the highest voter turnout election in 120 years.
Major media outlets projected wins for Biden in the key swing states of Arizona, Pennsylvania, Michigan, Wisconsin, and Georgia, clinching the nomination for the Democratic candidate.
The president-elect totaled 290 electoral votes on November 13 after the race was called in Arizona by some media outlets, giving him twenty more electoral votes than is necessary to win the presidency. Trump has trailed behind with just 232 electoral votes, but has refused to concede the race.
The Trump campaign has claimed the election was "stolen" due to mass voter fraud, and filed lawsuits in states including Michigan, Georgia, Arizona, and Pennsylvania, but has made little to no headway in court. So far, two cases in these battleground states have been dismissed, one has been denied, and another two have been dropped by his legal team.
Election officials in 49 states, excluding Texas, have all publicly stated there has been no evidence of widespread voter fraud to support the Trump campaign's claims.
Despite this, the president has repeatedly claimed that the election is not over, and that once all "legal" votes are counted, he will have won the race.
In response, Twitter has flagged at least 50 of the president's post that he's either shared or retweeted with labels saying that the information has been "disputed."
Trump's refusal to concede has sowed division within the Republican party, as top GOP officials have both denounced the president's behavior, and supported his unsubstantiated claims.
At least three Republicans have publicly denied Biden's victory, including Secretary of State Mike Pompeo, Missouri Senator Roy Blunt and Wisconsin Senator Ron Johnson. Others have remained silent on the matter, or shown support for Trump's decision to pursue legal action in key swing states.
But Trump's refusal to transition his office into Biden's power has left Americans feeling worried about what the future will hold.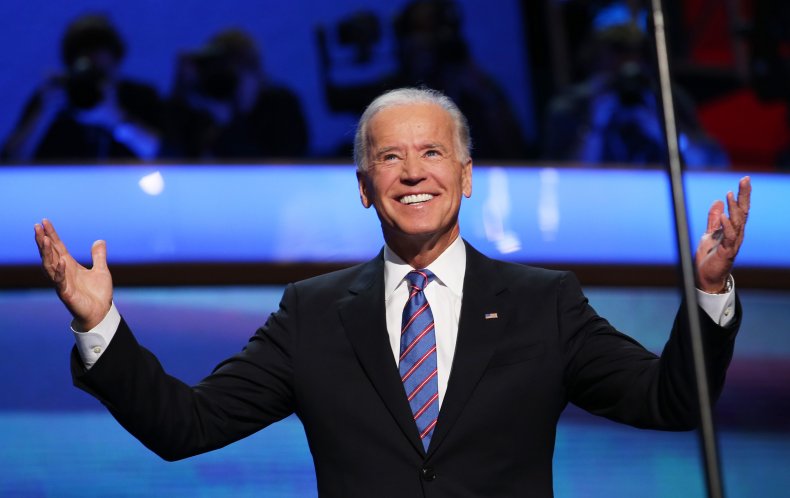 On November 12, over 100 former military and national security officials signed a letter to the General Services Administration (GSA), saying that Trump's denial of access to a smooth transition raises national security risks.
"The access provided by the Act is essential to ensure continuity of government from one administration to the next, and each day the Administrator delays is another day that the Biden team will be without critical information to prepare to combat the threats that the nation faces," the letter said.
On Tuesday, Senate Majority Leader Mitch McConnell said that America will "have an orderly transfer from this administration to the next one," despite Trump's refusal to do so.
"All of it will happen right on time, and we will swear in the next administration on Jan. 20," he added.
Newsweek reached out to the Trump campaign and Biden transition team for additional comment but did not receive a reply before publication.