Joe Biden's 'Taiwan Agreement' With Xi Jinping Causes Confusion
Taiwan's diplomats sought immediate clarification from their American counterparts after President Joe Biden said on Tuesday that he and Chinese leader Xi Jinping would abide by "the Taiwan agreement."
Biden's comments were promoted by a question about the increase in Chinese military aircraft activity near the island democracy this October. The remarks caused some confusion and momentary alarm by injecting a new phrase into Taiwan and China policy discourse in the United States.
"I've spoken with Xi about Taiwan. We agree, we will abide by the Taiwan agreement," the president told reporters outside the White House. "We made it clear that I don't think he should be doing anything other than abiding by the agreement."
Beijing says Taiwan is a Chinese province, a claim rejected by Taipei and acknowledged—but not recognized—by the U.S., which doesn't take a position on the island's sovereignty. No "Taiwan agreement" has materialized between successive American and Chinese leaders, who continue to maintain their countries' own policies toward Taipei.
Taiwan's Foreign Ministry spokesperson Joanne Ou said Taiwanese officials confirmed through their American counterparts in Taipei and Washington that U.S. policy toward Taiwan remained unchanged. The U.S. emphasized the contents of a recent statement that reaffirmed the Taiwan Relations Act and the Six Assurances, Ou told Newsweek on Wednesday.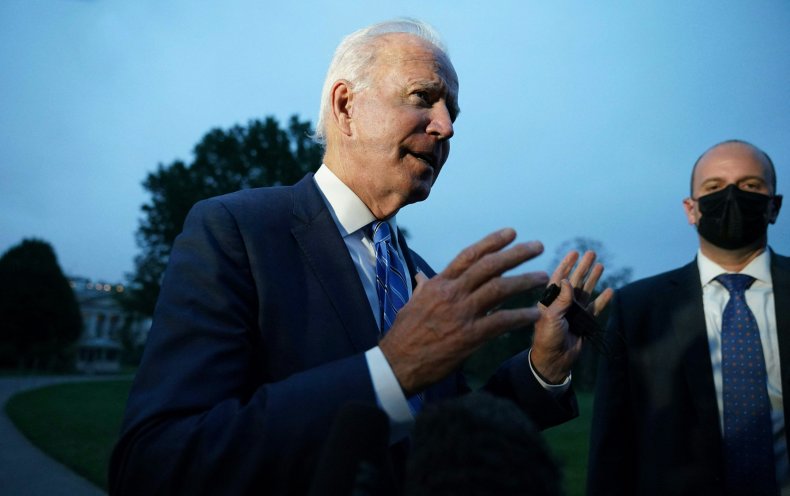 Sunday's State Department bulletin also included a reference to the U.S.-China Three Communiques, which, along with the above, form the basis of America's "one China" policy.
Beijing's own position is known as the "one China" principle, under which Taiwan is unambiguously a Chinese province. Since January 2019, the principle has also been implicitly tied to China's "one country, two systems" model of governance, which it applies to Hong Kong and Macau.
President Biden's comments seemed to be a reference to his September 9 telephone conversation with China's Xi. It was their first direct communication since February.
Both leaders have dispatched senior proxies to Switzerland for a dialogue in Zurich on Wednesday between national security adviser Jake Sullivan and Chinese foreign affairs chief Yang Jiechi.
Sullivan and Yang were among American and Chinese officials who last met in Anchorage, Alaska, in March. They are likely to discuss trade and touch on their continuing disagreements over Taiwan, which has detected 150 Chinese warplane sorties roughly 150 miles southwest of the island, in international airspace, since October 1.
China, meanwhile, has expressed an expectation for the U.S. to meet the demands it has laid out in its "two lists" and "three bottom lines"—items articulated to Deputy Secretary of State Wendy Sherman when she visited Tianjin in July.