Mikhaila Peterson has defender her dad Jordan Peterson, stating he is not "King of the Incels," as suggested by Olivia Wilde.
The director of upcoming movie Don't Worry Darlings, which has faced its own internal issues, claimed that she based Chris Pine's character on Peterson, whom she claimed was a "pseudo-intellectual hero to the incel community," among other things.
Both Petersons have spoken out against Wilde, and defended the Canadian clinical psychologist against the director's assertion.
Don't Worry Darling comes out on September 23, but the release has been marred with several reports of cast fallouts, culminating in a tense premiere at the 2022 Venice International Film Festival where fans speculated that Harry Styles spit on Chris Pine.
Pine's representatives have denied the claim.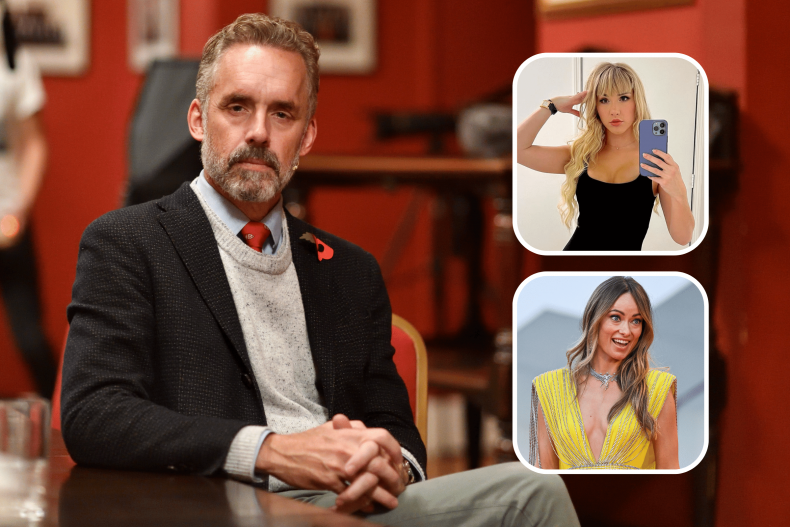 Speaking with fellow filmmaker Maggie Gyllenhaal for Interviews Magazine, Wilde said of Pine's character's "terrifying" performance in Don't Worry Darling: "We based that character on this insane man, Jordan Peterson, who is this pseudo-intellectual hero to the incel community."
Wilde explained to Gyllenhaal that incels are "disenfranchised, mostly white men who believe they are entitled to sex from women."
She continued: "This guy Jordan Peterson is someone that legitimizes certain aspects of their movement because he's a former professor, he's an author, he wears a suit, so they feel like this is a real philosophy that should be taken seriously."
Discussing the comments on her Opposing Views podcast, Mikhaila said: "Don't Worry Darling has been based off of my dad because apparently he's King of the Incels."
"My dad is not pro-incel," she stated, before playing a clip of Jordan appearing on The Joe Rogan Experience podcast, speaking out against an incel mentality. Jordan then calls Mikhaila, as she gives him a chance to respond to Wilde's claims.
Within the shared clip on Mikhaila's Instagram, Jordan took issue with being called a "pseudo-intellectual." He said: "I am the highest cited psychologist in the department at the University of Toronto by a large margin.
Peterson has also spoken out against Wilde's statement, though he doesn't mind the comparison to Star Trek actor Pine.
"Now, (Chris Pine) has a reputation as quite an attractive man ... so that could be worse," he said in a statement sent to the National Post. He also expressed hope that Pine dressed as well as he does.
"I also hope that Chris Pine at least does the sartorial splendor of my very formal public wardrobe justice as he pillories me in the latest bit of propaganda disseminated by the woke, self-righteous bores and bullies who now dominate Hollywood, and who insist that the production of such tripe," Peterson said.
Don't Worry Darling sees a young couple Alice (Pugh) and Jack (Styles) living in a seemingly perfect town in 1950s America. Their lives within the town, which was paid for and created by a mysterious company, begin to unravel with Jack's boss Frank (Pine) revealing ulterior motives.
Newsweek has reached out to Jordan Peterson for further comment.