Kanye West Laments Losing His 'Queen' in Apparent Message to Kim Kardashian
Kanye West has shared a message about losing his "queen" in an apparent reference to his ex-wife, Kim Kardashian.
Kardashian, 41, filed for divorce from West—who has legally changed his name to Ye—in February 2021, and she was declared legally single in March 2022. The stars, who have four children together, tied the knot back in 2014.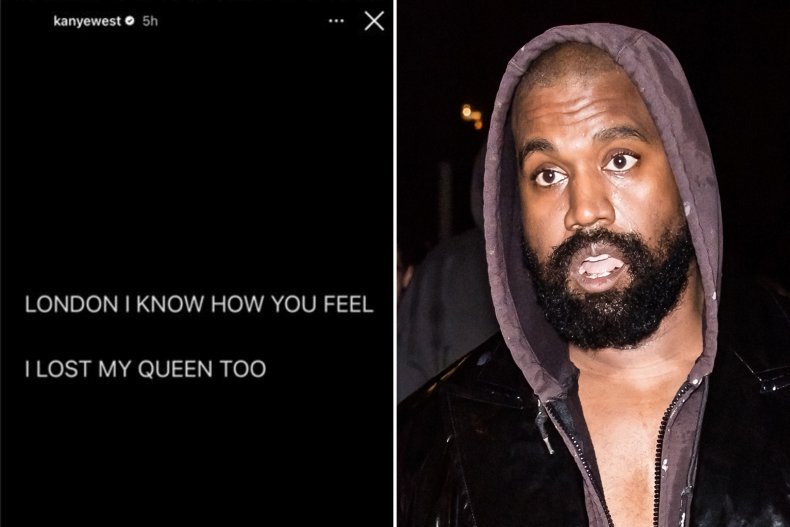 West, 45, appeared still to be thinking of his ill-fated relationship with Kardashian, 41, on Sunday night, when he shared a post on Instagram referring to the widespread mourning following the September 8 death of Queen Elizabeth II.
After sharing a flood of fashion-themed Instagram Story posts, the musician added a note that read: "London I know how you feel[.] I lost my queen too."
Following his split from Kardashian, rapper and fashion designer West made repeated public statements about wanting to rekindle his relationship with the TV personality—even during his brief romance with actress and model Julia Fox, 32.
He also took aim at Kardashian's then-boyfriend Pete Davidson, 28, in a stream of social-media posts, and depicted himself decapitating and burying a claymation representation of the former Saturday Night Live star in his "Eazy" music video.
Shortly after Davidson and Kardashian's split was revealed in August, West took to Instagram to share a mock-up of a New York Times front page that was emblazoned with the words: "SKETE DAVIDSON DEAD AT AGE 28."
In screenshots shared by West in February, Kardashian had told him via text message that he was creating a "dangerous and scary environment" for her and Davidson through his many Instagram posts.
"Someone will hurt Pete and this will be all your fault," Kardashian was quoted as writing to West.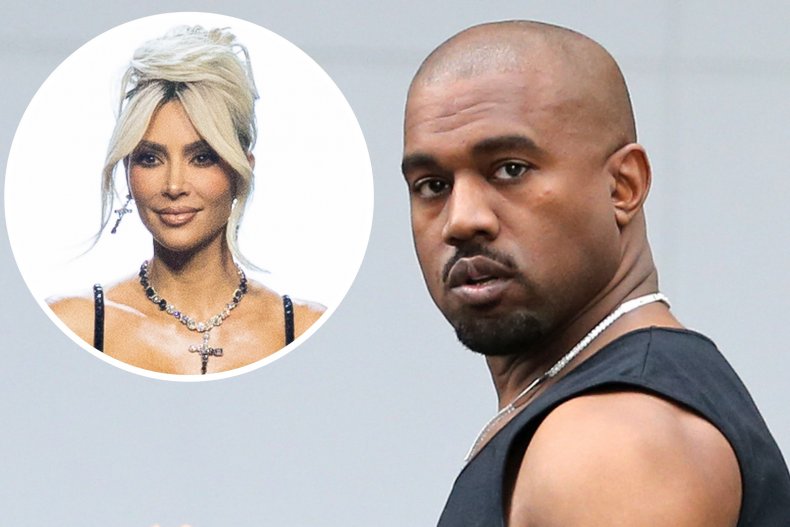 In response, West wrote on Instagram: "Upon my wife's request please nobody do anything physical to Skete. I'm going to handle the situation myself."
After sharing the screenshots, West apologized as he noted that his posts could be perceived as "harassing" the reality TV star.
West wrote in his social media post: "I'm working on my communication. I can benefit from a team of creative professionals, organizers, mobilizers and community leaders. Thank everybody for supporting me.
"I know sharing screen shots was jarring and came off as harassing Kim. I take accountability. I'm still learning in real time. I don't have all the answers. To be good leader is to be a good listener."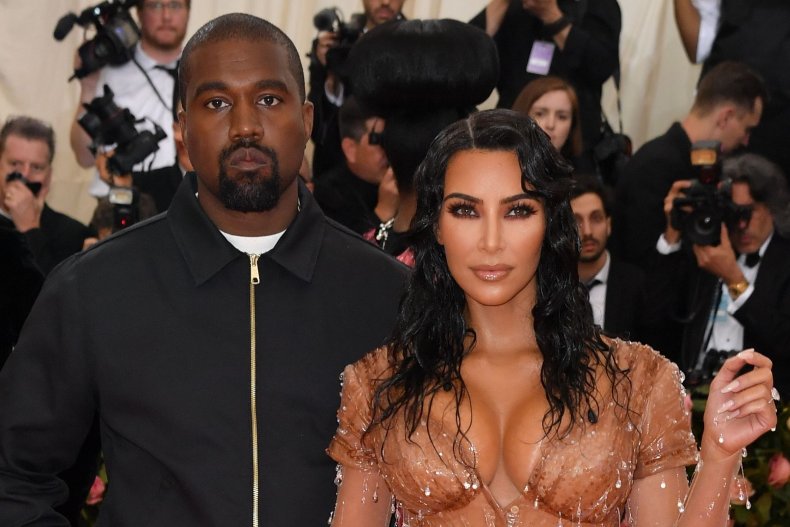 Also in February, Kardashian spoke out against West's "constant attacks on me in interviews and on social media" after he criticized her decision to allow their 9-year-old daughter, North, to have a TikTok account.
"Divorce is difficult enough on our children and Kanye's obsession with trying to control and manipulate our situation so negatively and publicly is only causing further pain for all," Kardashian stated in the post.
One day after Queen Elizabeth II's death, West wrote that her passing made him realize he would rather not spend any of his living days tied up in the numerous disputes he's been engaged in.
In a since-deleted Instagram post, which featured slides showing two vintage photos of the late monarch, he wrote: "Life is precious. Releasing all grudges today. Leaning into the light."