Kate Middleton's Garden Party Coat Dress So Good She Bought It Three Times
Kate Middleton—the Duchess of Cambridge—wore a favorite style of coat dress in striking pink at a Buckingham Palace garden party on Wednesday where she acted as a host, representing Queen Elizabeth II.
The outfit, made by Emilia Wickstead, is so beloved by Kate that she owns it in two other colorways which have been worn on multiple official engagements.
Since becoming a member of the royal family after her marriage to Prince William in 2011, Kate has been known to buy multiples of wardrobe staples in different colors, sometimes wearing them decades apart—including shoes, bags, dresses and hats.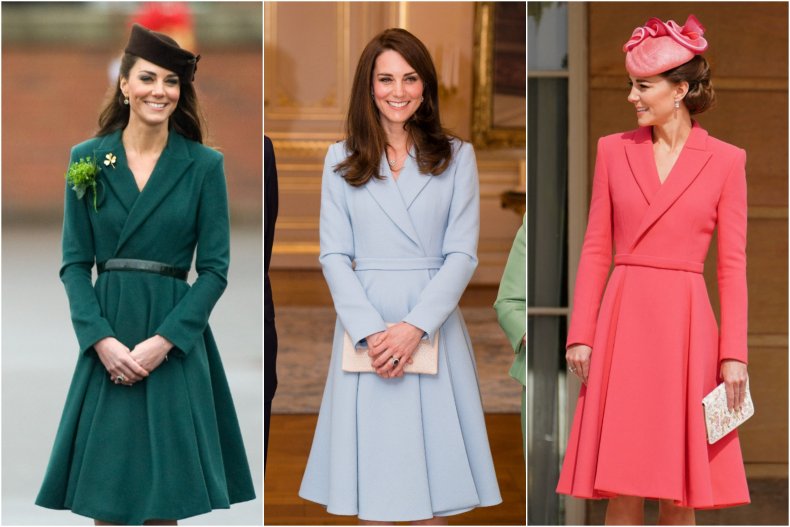 The coat dress has become one of Kate's most relied upon fashion styles, which was first adopted by Princess Diana in the 1980s. The elegant longline design eliminates the need for the royal to wear a separate coat and dress combination which means she can move easily from outside to inside engagements without adding or removing layers.
The Emilia Wickstead coat dress has become a firm favorite of Kate's and versions in green and pale blue have been worn to important royal occasions in the past. The knee-length style features a close fitting wrap over bodice with elegant lapel detailing, a flared skirt and a covered waistband.
Kate's first outing in this style of coat dress was in 2012 when she wore it in an emerald green color to her first Saint Patrick's Day parade, performing the annual presentation of shamrocks to the Irish Guards. She re-wore the coat dress to the same engagement the following year in 2013, styled differently as she was pregnant with her first child at the time.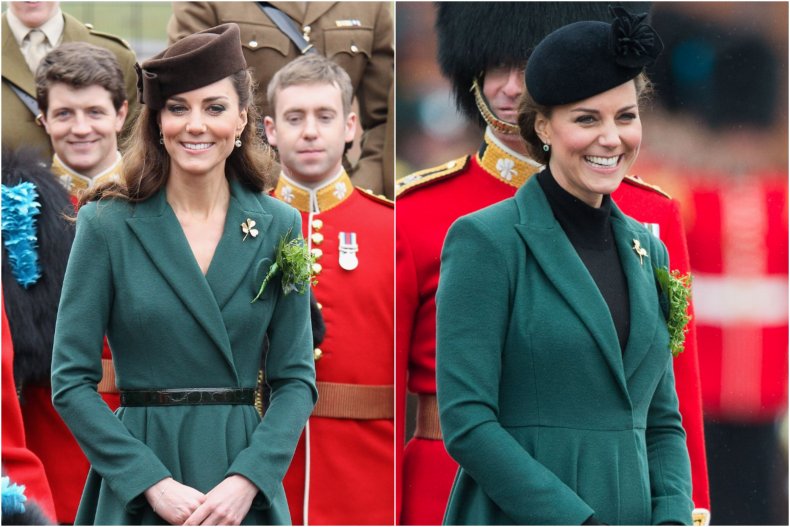 The second variation of the coat dress, a pale blue version, was first worn on a solo visit to Luxembourg in 2017 and was re-worn just last month to the royal family Easter Sunday service at St George's Chapel in Windsor. The duchess has re-worn older pieces from her wardrobe for each of her appearances at the service over the last four years.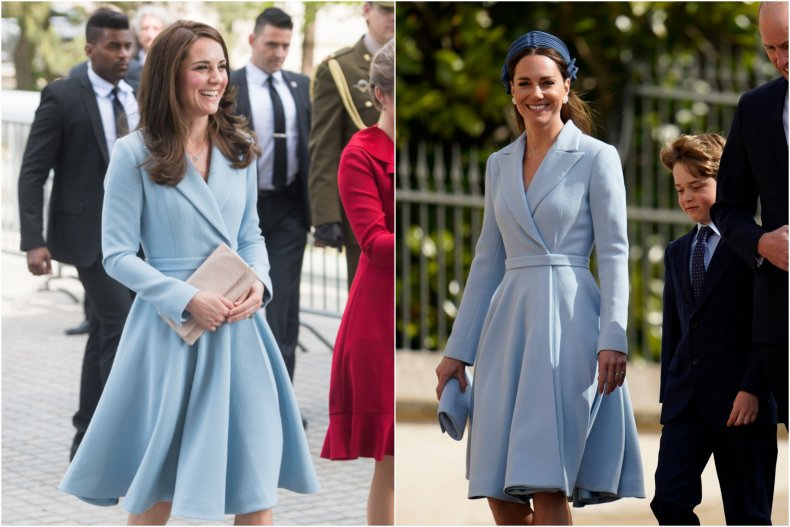 The pink variation of the coat dress saw its first public outing at the Buckingham Palace garden party this week and was worn with a Jane Taylor millinery hat in the style "Lyssa" with Emmy London high heels and a vintage 1930s beaded clutch bag that has been used on numerous other royal occasions.
Wickstead established her business in 2008 and creates clothes which the brand states, "effortlessly combine traditional with contemporary."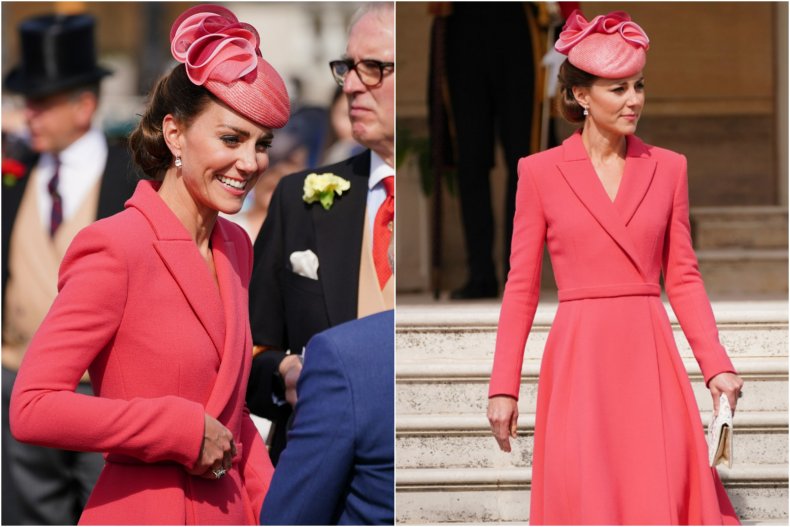 The label has won many fashion fans with Kate being the most high profile repeat client, though not the only royal name connected with it.
Throughout her time in Britain as a working member of the royal family, Meghan Markle patronized Emilia Wickstead to create some of her most memorable fashion moments, including the stunning emerald green ensemble worn to her last official royal engagement at Westminster Abbey in 2020.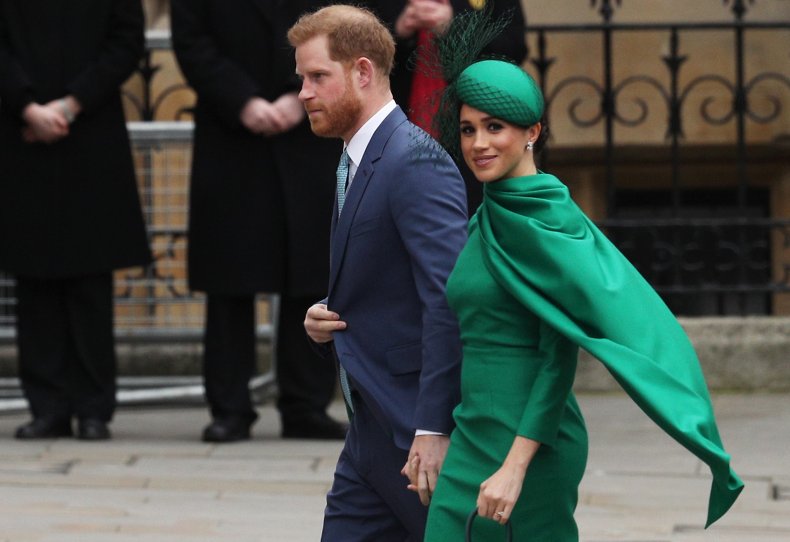 Apart from the Easter Sunday outing, Kate most recently wore two Emilia Wickstead designs on her widely reported on tour of the Caribbean in March.
Kate attended the garden party held in Buckingham Palace's Garden on Wednesday as a representative of the queen in her Platinum Jubilee year. In the past the monarch has hosted the annual events in person but owing to her advanced age and what palace officials have officially called "episodic mobility problems," members of the royal family have taken over hosting in her name.