Kenya to Move 150,000 Refugees Out of Dadaab Camp by Year End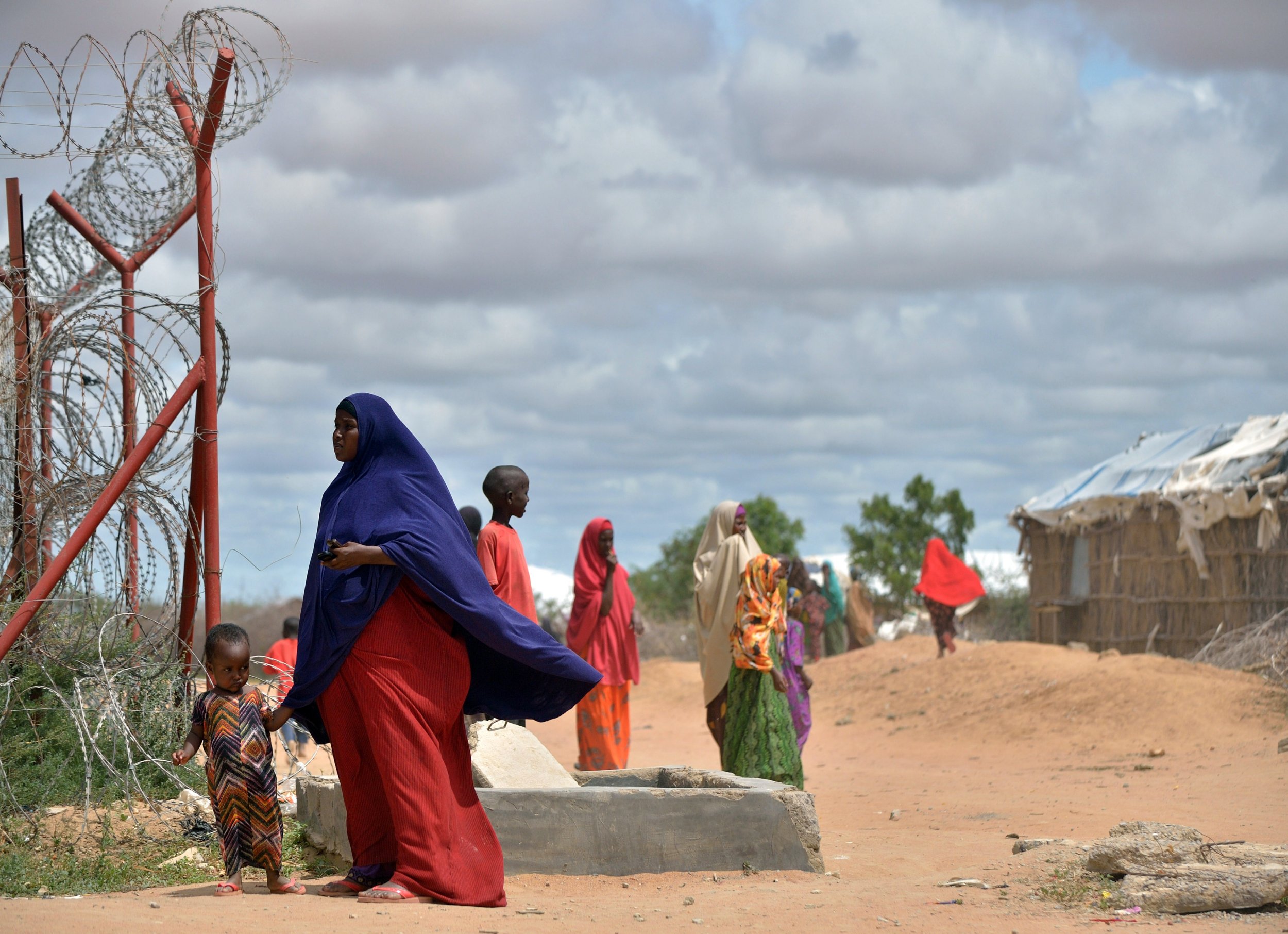 Kenya wants to move 150,000 refugees out of the Dadaab complex, the world's biggest refugee camp, by the end of 2016.
The country's interior minister Joseph Nkaisserry announced that the Dadaab complex would be closed as it has become a "hosting ground" for Somali militant group Al-Shabab, which has carried out several high-level attacks in Kenya.
The so-called Tripartite Commission—consisting of Kenyan and Somali government representatives, plus the U.N. Refugee Agency—met in Nairobi on Saturday and agreed to attempt to reduce the complex's population by almost half by the end of 2016. There are currently 326,000 registered refugees in Dadaab, the vast majority of whom are Somalis. The Commission said in a joint statement that the population would be cut by a combination of "voluntary returns to Somalia, relocation of non-Somali refugees, the de-registration of Kenyan citizens who registered as refugees, and a population verification exercise."
Kenya has so far resisted international pressure from the United Nations and the U.S., among others, to reconsider the decision to close the complex. Somalia plunged into civil war in the early 1990s and has not yet fully recovered, with the country only establishing its first formal parliament in more than two decades in 2012. The Horn of Africa state is due to hold limited elections after the current government's mandate expires in August, but is facing increased attacks by Al-Shabab, a militant group affiliated to Al-Qaeda.
Al-Shabab have launched almost daily suicide bombings and gun attacks during 2016. Fighters from the group stormed a hotel in the capital Mogadishu on Saturday, with a suicide bomber and gunmen killing at least 15 people, including Environment Minister Buri Mohamed Hamza.
The U.N. said in January that it planned to return up to 50,000 Somali refugees from Dadaab in 2016, but that the figure may not be achievable due to the political turmoil in Somalia and lack of financial support, such as school fees, for returnees. The population of Dadaab once stood at over 500,000, but has declined by more than 100,000 since 2011. Many of those people are thought to have returned to Somalia.
Announcing the decision to close Dadaab, Nkaissery said that numerous Al-Shabab attacks in Kenya had been planned within its confines. These included the attack on Garissa University College in April 2015, in which Al-Shabab gunmen killed 148 people, separating Muslim and Christian students and executing the latter.
Nkaissery also said the camps could be infiltrated by other extremist groups, including the Islamic State militant group (ISIS), which has made various attempts to win Al-Shabab's allegiance. So far, only a small segment of the Somali militant group has offered allegiance to ISIS. Kenyan police claimed to have foiled large-scale biological attacks by a group with "links to ISIL," another acronym for ISIS, in the East African country, and four men were arrested in March on suspicion of attempting to travel to Libya, where the extremist group has a base.