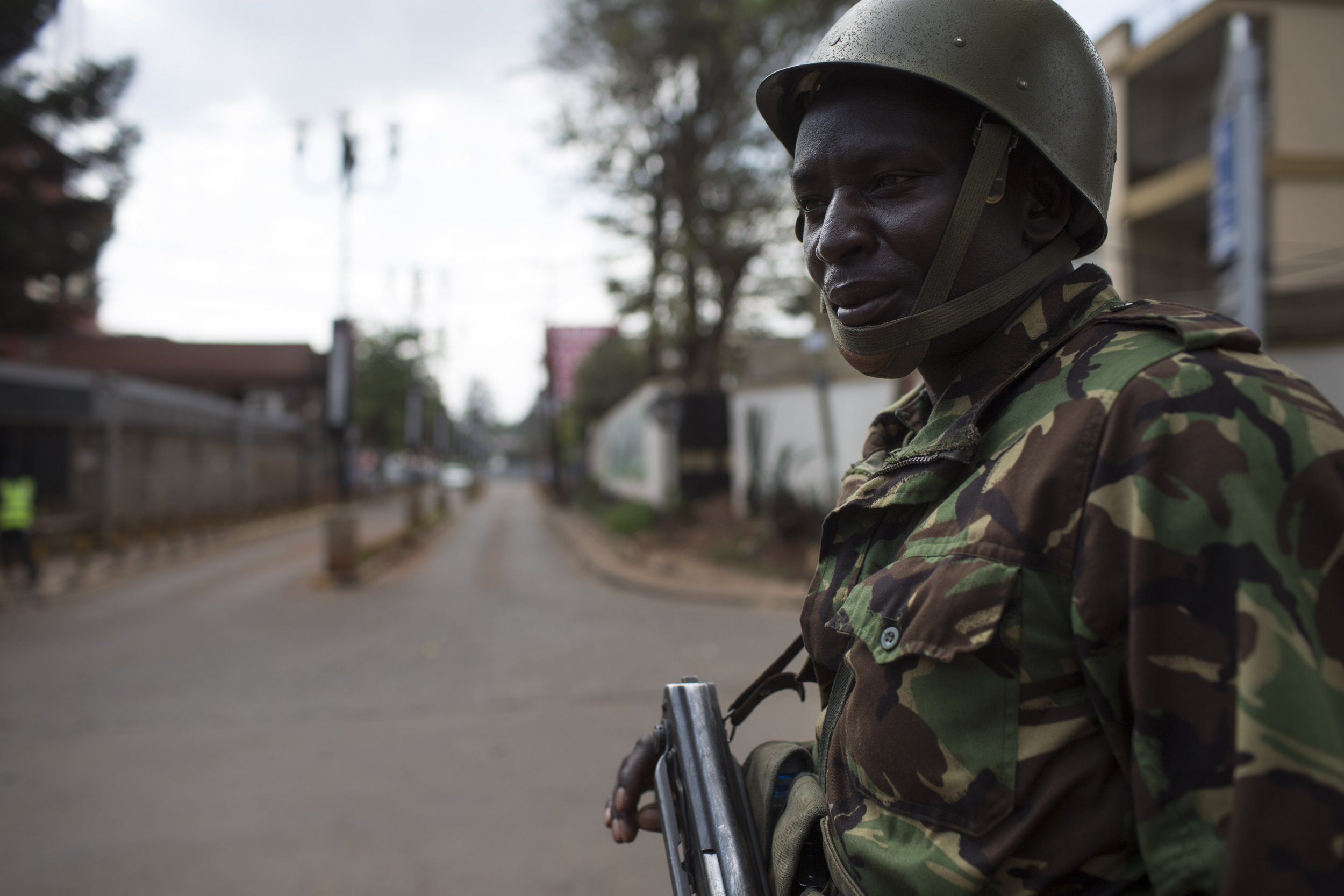 Kenyan police have arrested four men suspected of attempting to leave the East African country and join the Islamic State militant group (ISIS) in Libya.
The four appeared in court in the coastal city of Mombasa on Monday, where police were granted authorization to hold them for a further 30 days for investigation before charging them, the Washington Post reported. The four—identified as Mohammed Kassim, Ali Bwabnadi, Kassim Ahmed alias Abdirahman Saidi, and Faraj Swaleh alias Mustafa Kheri—were arrested on March 1. The suspects were reportedly apprehended on board a bus bound for the Ugandan border by police on the lookout for potential extremists traveling to Libya via Sudan.
Kenya has struggled to cope with the radicalization of its citizens recruited to the Al-Qaeda-affiliated Al-Shabab, which is based in neighboring Somalia. Some analysts have estimated that Kenyans make up as much as 25 percent of the fighters in Al-Shabab—which is estimated to have up to 9,000 members—and Kenyan President Uhuru Kenyatta recently promised to build a prison specifically for violent extremists. Some 20 Kenyans have gone to join ISIS in Libya—where the group is estimated to have up to 6,500 members—and the Middle East, according to Kenyan police.
ISIS has had limited success in establishing a presence in Sub-Saharan Africa. Nigerian militant group Boko Haram, which has waged a deadly insurgency in the West African state since 2009, pledged allegiance to ISIS in March 2015. But attempts by ISIS to lure Al-Shabab fighters to join its ranks have been largely unsuccessful. While small sects of the Somali militant group have sworn allegiance to ISIS, the group's leadership has retained its historical links to Al-Qaeda and has said that members found to be sympathetic to ISIS will be killed.