Khloe Kardashian Fans Question Why Reality Star Has Never Attended the Met Gala
As regular fixtures on the showbiz circuit, you might think the Kardashian clan get invited to everything, but this is not quite true.
The Met Gala's guest list is exclusively curated by none other than Vogue Editor-in-Chief Anna Wintour, and to make the cut you really have to be a buzz-worthy celebrity on the A-List.
As fans speculate over Khloe's notable absence from the event, here's a run down of which Kardashians have attended the Met Gala, and those who haven't.
The Kardashians and the Met Gala
Despite Kim, Kendall and Kylie attending regularly, Khloe and Kourtney Kardashian have never made an appearance on the Met Gala red carpet.
Initially, the Kardashian-Jenner family were not deemed worthy, with Kim only attending for the first time in 2013 as Kanye West's plus one, while pregnant with daughter North.
The following year, model sister Kendall got the call up for the first time, and Kim was invited in her own right.
Both sisters attended again in 2015, alongside family matriarch Kris Jenner, with Kylie making her first appearance a year later.
The four of them have since become firm fixtures on the Met Gala's red carpet, though sisters Kourtney and Khloe have been noticeably absent.
On fan begged: "I want to see @khloekardashian in METGALA!"
Others commented on Wintour's decision to include influencers at this year's event over Khloe: "All these tiktokers and influencers invited to the met gala, and yet falter all these years khloe kardashian hasn't received on [sic]."
While it has been rumored that Khloe has been "blacklisted" from the event, after Radar Online reported in 2019 that Wintour herself had initiated a ban on the Keeping Up With The Kardashians star for being "too C-list," this has not been confirmed by either parties.
It was also speculated that Kourtney may have made her first appearance this year, as she is currently in New York having attended the MTV Video Music Awards with boyfriend, Travis Barker. However, the power couple were not present either.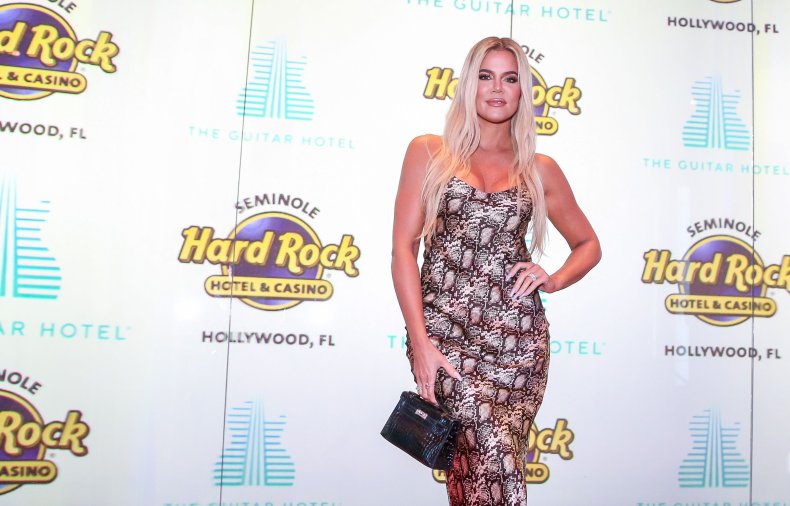 Many of those who are lucky enough to score an invite every year have a close relationship with Vogue.
While Kim, Kendall and Kylie have all appeared within its illustrious pages and on its covers, Khloe and Kourtney have yet to be featured.
Guests who regularly attend including Gigi and Bella Hadid, Emily Ratajkowski, Ashley Graham, Karlie Kloss, Hailey Bieber and Lady Gaga also have longstanding relationships with the magazine and the fashion industry.
Who attended this year?
Youngest sister Kylie did not attend this year, despite intense speculation after she travelled to New York to support boyfriend Travis Scott at the VMAs.
The couple recently announced that they were expecting a second child together after rumors of Kylie's pregnancy reached a fever pitch on social media. They already share three-year-old daughter Stormi Webster.
As previously mentioned, Khloe and Kourtney were absent from the event.
This year, Kim's attendance caused quite a stir online due to her striking Met Gala outfit that did not quite allude to the "In America: A Lexicon of Fashion" theme.
Kendall Jenner was also at the Met Gala 2021, opting for a sheer custom Givenchy dress.
Correction 09/14/21, 08:12 a.m ET: This article and headline were updated to reflect that reasons for Khloe Kardashian not attending the Met Gala have not been substantiated.