Latest on Prince Harry-William Talks Revealed by Meghan Markle's Friend Gayle King
Prince Harry has spoken to Prince William and Prince Charles for the first time since Meghan Markle made royal racism allegations, Gayle King said today.
The CBS This Morning presenter said she spoke to the Duke and Duchess of Sussex over the weekend and they confirmed conversations had begun but were so far "not productive."
It comes more than a week after Meghan told Oprah Winfrey an unnamed royal family member expressed concern about how dark Archie's skin would be, before he was born.
King told This Morning viewers: "Well, I did actually call them to see how they are feeling, it's true, Harry has talked to his brother and his father, too.
"The word I was given was, those conversations were not productive. But they are glad they at least started a conversation."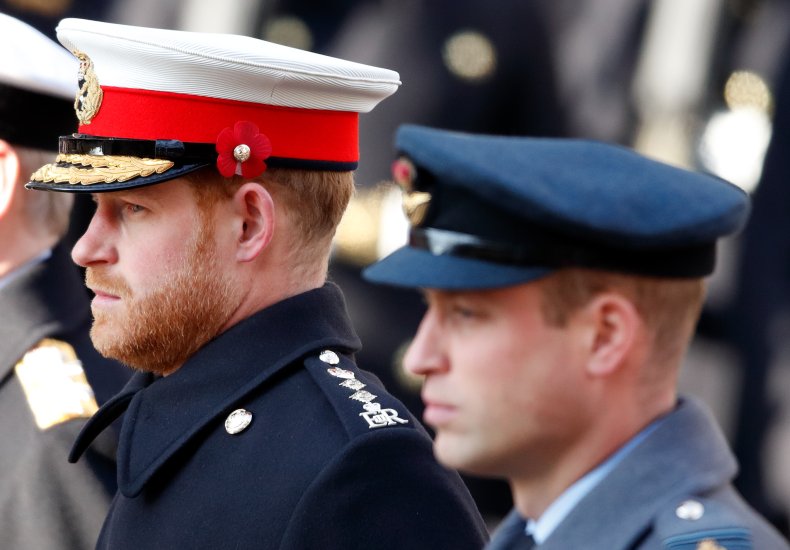 Meghan claimed Kate Middleton, Prince William's wife, made her cry at a bridesmaids dress fitting for Princess Charlotte, after press reports suggested it had been vice versa.
And Harry said Prince Charles cut him off financially after he stepped back from royal duties, leaving him relying on his mother Princess Diana's money, which he inherited.
The Duke of Sussex also said Charles stopped taking his calls while Harry tried to negotiate his way out of royal life.
He said he had "three conversations with my grandmother and two conversations with my father, before he stopped taking my calls."
Prince Harry and Meghan were careful in the interview not to criticize Queen Elizabeth II and told Oprah afterwards the mystery racist royal was not the monarch or Prince Philip.
However, their decision not to name the culprit leaves a cloud of suspicion hanging over the first and second in line to the throne.
Meghan said: "All around this same time, we have in tandem the conversation of he won't be given security, he's not going to be given a title and also concerns and conversations as to how dark his skin might be when he's born."
William was asked "is the royal family a racist family, sir?" by Sky News on a school visit last week. The Duke of Cambridge replied: "No, we're very much not a racist family."
Meanwhile, Charles kept a stony silence when asked during a visit to Jesus House church, in London.
In a speech he praised Britain's black community and acknowledged the extra impact of the pandemic.
He said: "We are all immensely proud of the role Black majority churches play and it is of course a profound sorrow to me to know that Black communities have been hit particularly hard by this pernicious virus.
"I can only wish you every possible success as you promote and facilitate the take up of this essential vaccine that is so utterly vital to our community."
On meeting a woman from Nigeria, ITV News quoted the prince saying: "Oh fantastic, yes, I've been there. Lots of different ethnic groups."
Two days after the interview, Buckingham Palace said on behalf of the queen: "The whole family is saddened to learn the full extent of how challenging the last few years have been for Harry and Meghan.
"The issues raised, particularly that of race, are concerning. While some recollections may vary, they are taken very seriously and will be addressed by the family privately.
"Harry, Meghan and Archie will always be much loved family members."