LeVar Burton To Host 'Trivial Pursuit' Game Show After 'Jeopardy!' Snub
LeVar Burton is set to host a new show based on the enduringly popular board game Trivial Pursuit, after his missing out on the Jeopardy! presenting job.
The TV personality was one of a number of stars who tried out to become the replacement for late Jeopardy! host Alex Trebek earlier this year.
But after expressing his desire to land the job and receiving strong fan support, he was subsequently overlooked for the position, with the show's then-executive producer Mike Richards being announced in August as the one who had landed the coveted post.
However, things didn't go on a smooth trajectory, as Richards stepped down just nine days after his appointment was announced, amid backlash over offensive comments he had made on a podcast several years ago. He also lost his role as the show's executive producer by the end of August.
With Mayim Bialik and Jeopardy! all-time champ Ken Jennings splitting the hosting duties on the syndicated quiz show for the remainder of the calendar year until a new presenter is decided on, Burton has announced he's moving on to a brand new project of his own.
"Trivial Pursuit is one of the best-known brands in the gaming universe," Burton said in a statement about his upcoming show. "I am thrilled to have partnered with Hasbro and eOne to bring this beloved game to market as a premium show for television."
LeVar Burton Entertainment (LBE) will develop the game into a show format in partnership with eOne, which is owned by Hasbro. Burton will also serve as one of the executive producers on the show, which is yet to be attached to a network.
Tara Long, president of global unscripted television for eOne, said in a statement: "LeVar Burton has been an iconic member of American pop culture for decades from Roots to Reading Rainbow to Star Trek and beyond.
"His love for intellectual curiosity paired with his ability to connect with audiences worldwide make him the perfect partner to bring Hasbro's beloved trivia game to households in a new and exciting way."
While Burton had told Newsweek back in April that he was keen to follow in Trebek's Jeopardy! hosting footsteps, he said during an appearance on The Daily Show in September that he had since changed his mind.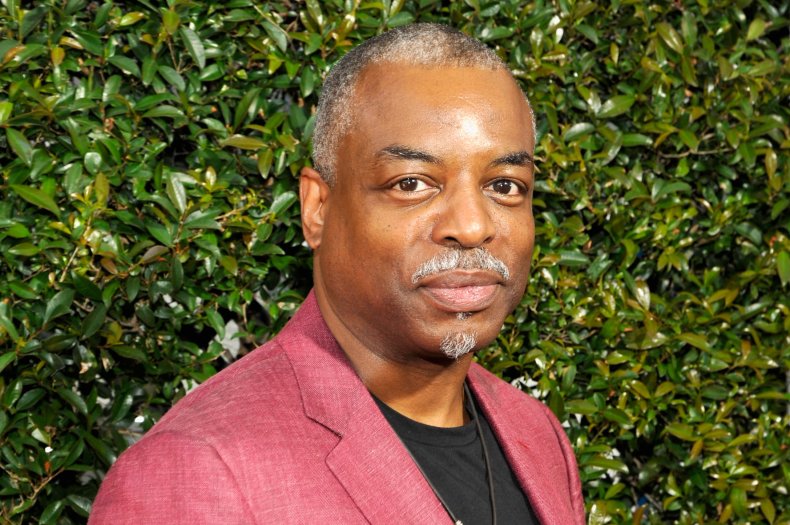 Speaking with host Trevor Noah about the fan support he had received, Burton said: "You know, we did a Kickstarter several years ago. I discovered then that the generation of adults now, who grew up on Reading Rainbow, they were down with whatever it is I wanted to do, and the same was true with this Jeopardy! thing.
"I made it public that I wanted it for myself, that it made sense to me, and they were all about it. It made as much sense to them as it did to me. And, so, they wanted it for me as much as I wanted it."
He went on: "The crazy thing is that when you set your sights on something, you know, they say be careful of what you wish for, because what I found out is that it wasn't the thing that I wanted after all.
"What I wanted was to compete. I mean, I wanted the job, right, but then, when I didn't get it, it was, like, well, OK, what's next? And, so, the opportunities that have come my way as a result of not getting that gig, I couldn't have dreamt it up.
"If you had given me a pen and paper and said, well, so what do you want this to really look like? If it doesn't include Jeopardy! I wouldn't have been this generous to myself," Burton added.
"I never thought about hosting any other game show outside of Jeopardy!" he said. "But now, they went in a different direction with their show, which is their right, and now I'm thinking, well, it does kind of make sense, let me see what I can do. So we're trying to figure out what the right game show for LeVar Burton would be."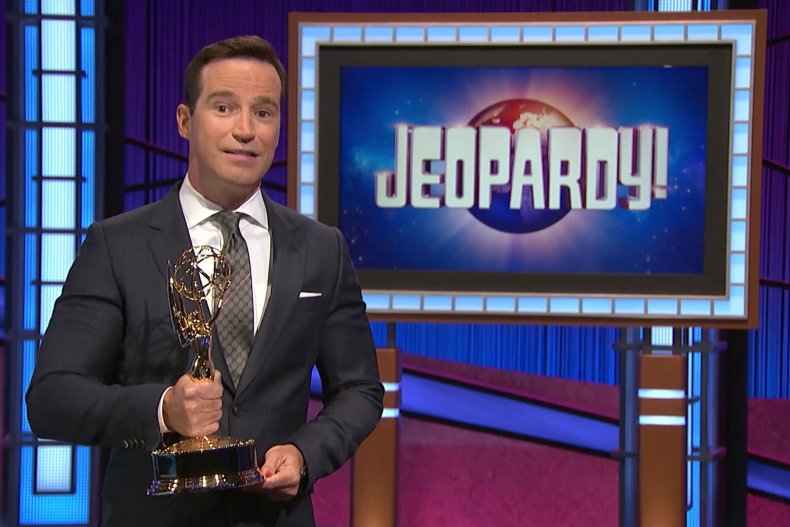 Burton reiterated his stance in an October interview with The Daily Beast, stating that he had planned to reject the Jeopardy! offer, should he still be in the running.
When asked how he would react if he was called and offered the job, he said: "I'd say, 'No. You've got to be kidding me! You're out of your mind. Goodbye!'"
"I want to make it clear, for the record, that I'm really happy with the way things worked out," he went on. "I was disappointed to not get the job, but I'm the sort of person, I believe that everything happens for a reason.
"And if I didn't get that job, that meant it wasn't supposed to be for me, and I accepted that almost instantly and willingly. I know that the opportunities that are in front of me right now wouldn't have come my way had I gotten the job, so I'm certain that this has worked out better for me than I could ever have imagined."
While the star went into his week-long Jeopardy! stint with an army of fans supporting him, he landed the lowest ratings of all the guest hosts, with an audience share of 4.4 percent when the episodes aired in the last week of July.
Among the factors affecting ratings during the week in question were the Tokyo 2020 Olympic Games, the NBA draft, and President Joe Biden's announcement of new COVID vaccination measures. The audience share for the guest host rotation, which started airing in January with Ken Jennings, had also tapered off over the months.