LeVar Burton Reveals He Now Doesn't Want to Be the New 'Jeopardy!' Host
After expressing a desire to become the new Jeopardy! host—and receiving staunch support in his bid—LeVar Burton appears to have had a change of heart.
Following months of fanfare, Burton was seen stepping up to the lectern during the final week of July, as the high-profile search for a permanent replacement for the late Alex Trebek drew to its (then) conclusion.
And when it was announced that the show's then-executive producer Mike Richards had landed the coveted role, Burton's supporters decried him being overlooked for a position they felt he was born to take on.
With scandal-plagued Richards stepping down from his role as Jeopardy! host on August 20—just nine days after the announcement that he was Trebek's successor—speculation mounted once again as to whether Burton would be given the job.
However, during an appearance on The Daily Show on Thursday night, Burton admitted that getting a taste of hosting Jeopardy! helped to change his mind.
Addressing the support he had received, Burton told host Trevor Noah: "You know, we did a kickstarter several years ago. I discovered then that the generation of adults now, who grew up on Reading Rainbow, they were down with whatever it is I wanted to do, and the same was true with this Jeopardy! thing.
"I made it public that I wanted it for myself, that it made sense to me, and they were all about it. It made as much sense to them as it did to me. And, so, they wanted it for me as much as I wanted it."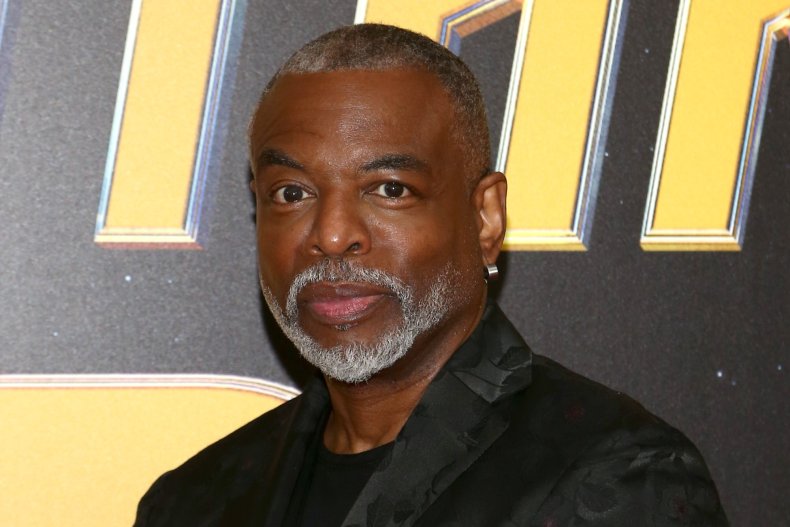 Speaking of his subsequent change of heart, he went on: "The crazy thing is that when you set your sights on something, you know, they say be careful of what you wish for, because what I found out is that it wasn't the thing that I wanted after all.
"What I wanted was to compete. I mean, I wanted the job, right, but then, when I didn't get it, it was, like, well, OK, what's next? And, so, the opportunities that have come my way as a result of not getting that gig, I couldn't have dreamt it up.
"If you had given me a pen and paper and said, well, so what do you want this to really look like? If it doesn't include Jeopardy! I wouldn't have been this generous to myself."
Noah then described the situation as "the shipwreck that leads you to the magical island," an assessment with which Burton agreed.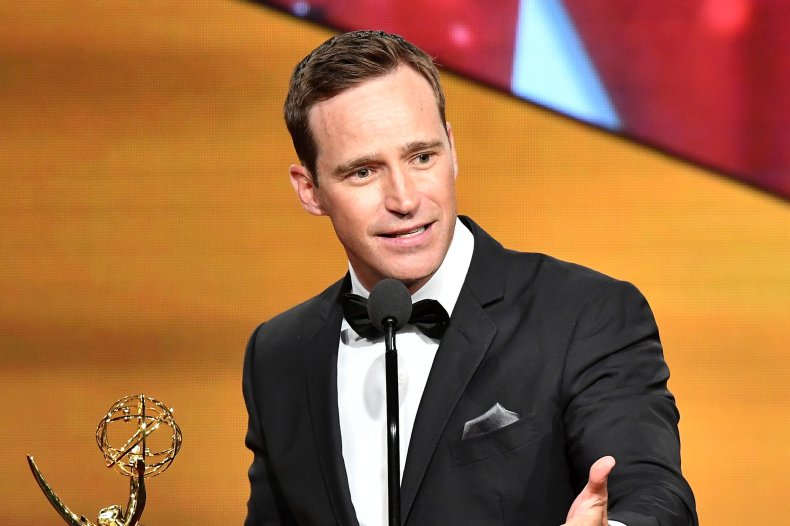 Burton added: "I never thought about hosting any other game show outside of Jeopardy! But now, they went in a different direction with their show, which is their right, and now I'm thinking, well, it does kind of make sense, let me see what I can do. So we're trying to figure out what the right game show for LeVar Burton would be."
In April, Burton told Newsweek of his desire to follow in the footsteps of beloved host Trebek, who passed away in November after a battle with cancer.
"I think I could continue his legacy, I think I would do it proud," Burton said. "Yeah, I think I would bring myself and my skills and my life experience. I believe that I will be honoring Alex's legacy by standing on the podium."
While a petition for Burton to become the new Jeopardy! host has neared 300,000 signatures, he struggled in the ratings battle during his brief stint on the show, thanks to a number of factors out of the star's control.
Newsweek obtained Nielsen Media Research figures that showed he pulled in an audience share of just 4.4—making his week at the lectern the least watched of all of the celebrity guest hosts.
With the search for a new host host kicking off in January with Ken Jennings' stint, audience curiosity had significantly waned by the time it was Burton's turn in the final week of July.
He was also forced to compete with the Tokyo 2020 Olympic Games—which trampled syndicated shows across the board—as well as the NBA draft and President Joe Biden's announcement of new measures to boost COVID vaccinations.
Burton's interview on The Daily Show aired as it was announced that Mayim Bialik and Ken Jennings will share Jeopardy! hosting duties for the remainder of the year.