Lindsey Boylan Says She's Not Focused on Punishing Andrew Cuomo, 'I Just Want the Abuse to Stop'
One of the three women who have accused New York Governor Andrew Cuomo of sexual harassment says she's not focused on punishing the governor as calls for his resignation continue to mount.
When asked what she thought of Cuomo's response to the allegations, Lindsey Boylan, a former aide for the governor, told Harper's Bazaar, "I just want the abuse to stop. I'm really not focused on punishment. I'm focused on accountability.
"And I think we're seeing somewhat the way the governor (and his administration) operates, the way that they are, and it's being seen in real time. And I think that's really unfortunate, but probably necessary," Boylan said in an interview published Thursday.
Boylan was the first woman to come forward with claims that Cuomo had acted inappropriately, saying he kissed her on the lips without her consent and suggested that the two of them should play strip poker.
In the wake of the claims, another former aide, Charlotte Bennett, alleged that Cuomo previously asked her questions about her sex life, and a third woman, Anna Ruch, said Cuomo asked to kiss her at a wedding in September 2019.
Since the women have come forward, an investigation by New York Attorney General Letitia James has been launched and Cuomo has apologized for his past actions.
At his first press briefing since the accusations, Cuomo told reporters on Wednesday, "I now understand that I acted in a way that made people feel uncomfortable. It was unintentional, and I truly, and deeply, apologize for it. I feel awful about it, and frankly, I am embarrassed by it."
Several New York Democrats have called on the governor to resign amid the allegations, but Cuomo said he would not step down.
"I do not believe I have ever done anything in my public career that I am ashamed of," the governor said at the briefing.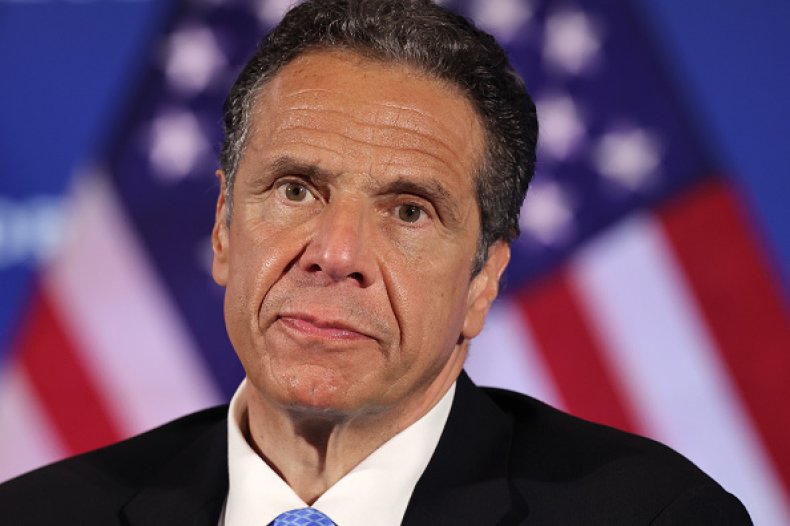 Boylan, who first tweeted about the abusive work environment under the Cuomo administration in December, said she hadn't planned to do so but felt compelled after the governor's name was floated to lead the Department of Justice in the new Biden administration.
"I woke up the next day, and the governor was being floated for attorney general, the highest law enforcement position in the U.S. And I didn't think about it at all.… I began tweeting about my experience," Boylan told Harper's. "My husband said, 'Why didn't you tell me you were going to tweet this?' I think part of me was unwilling to do that, because I knew that someone would talk me out of it. I felt like I had to do it. But those first tweets were not planned at all."
She added that since she's come forward, a number of people have reached out to her, including Bennett.
"I never interacted with Anna, but it made me feel nauseous as I read her account. I feel a tremendous amount of love for her and want to protect her in any way that I can. I have interacted with Charlotte, and I'm in awe of how she's handled herself. There is a tremendous amount of love and connectivity that I feel for others who have had these kinds of experiences," she said.
Boylan also said it had been challenging for her to face fellow Democrats who don't want to discuss instances of abuse from Democratic politicians in public out of fears it could hurt the entire party.
"I lose respect for people who continue to use those kinds of arguments. Because that's not a tent that I want to be in. They're always welcome to come and see where the real fight is. The real fight is to help people who are closest to the pain," Boylan said.
"Abuse does not confine itself to one area," she added.
Newsweek reached out to Cuomo's office for comment but did not hear back before publication.