Lindsey Graham Offers 'Waffle House' Plan to Dems Worried About $15 Minimum Wage
Republican South Carolina Senator Lindsey Graham has said he will talk to Democratic West Virginia Senator Joe Manchin about an alternate plan for raising the national minimum wage.
Graham's plan, suggested to him by representatives from the national restaurant chain Waffle House, would index minimum wage increases to inflation. His plan could also soothe Machin's worries that the Democrats' proposal to raise the minimum wage to $15 an hour by 2025 would endanger small businesses already harmed by the pandemic's economic downturn.
While Graham didn't offer specifics when mentioning his plan to reporters last week, similar proposals have tied annual minimum wage increases to the Consumer Price Index (CPI). The CPI measures changes in the costs of goods and services commonly purchased by households.
For example, the current national minimum wage is $7.25 an hour. However, in Ohio, where the minimum wage is indexed to inflation, the wage is $8.80 an hour.
"I don't mind looking at increasing the minimum wage in a responsible way," Graham said. "That will be easier for business and get us to where we want to go," he added. He called the Democrat's plan of more than doubling the minimum wage "a one-two punch for small business."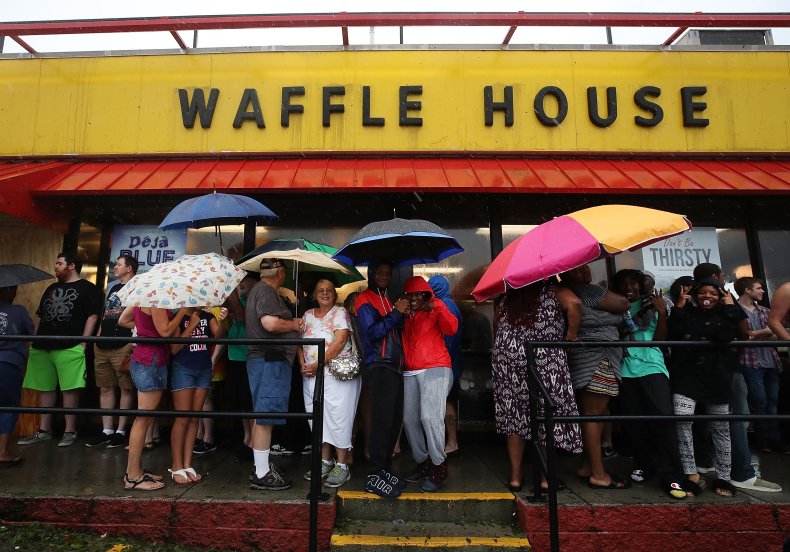 Critics say that indexing the minimum wage to inflation keeps wages lower than the actual cost of living. For instance, the MIT Living Wage Calculator estimates that a single adult living in Ohio with no children would need $13.16 an hour to afford typical cost-of-living expenses like food, housing, transportation and taxes.
Indexing can also be imperfect because most retail and restaurant businesses that pay minimum wage don't offer employees 40 hours a week, Richard Stock, director of the Business Research Group, told The Journal-News.
Graham's plan also differs from a Republican proposal to raise the wage to $10 an hour. The Republican proposal was introduced by Republican Senators Tom Cotton of Arkansas and Mitt Romney of Utah on February 22.
Their plan, entitled the Higher Wages for American Workers Act, would gradually raise the federal minimum wage to $10 an hour by 2025. However, it was criticized by Democratic legislators and others for being lower than the minimum wage in Cotton's home state, which is $11 an hour.
Romney and Cotton's plan would only raise wages for around 3 percent of American workers, compared to 21.2 percent of workers under the Democratic proposal, according to an analysis published by the Economic Policy Institute.
Democrats had originally planned on passing their minimum wage hike without Republican Senate support through a maneuver called budget reconciliation. However, the congressional Senate's non-partisan parliamentarian said chamber rules would not allow it.
In response, Independent Vermont Senator Bernie Sanders pledged to introduce a standalone amendment for raising the minimum wage. Manchin himself has proposed raising the wage to $11 an hour.
Despite Republicans' general opposition to raising the wage, Republican Senate Minority Leader Mitch McConnell has said that an increase is "worth discussing" because "it hasn't been raised in quite a while." His comment could signal Republicans' openness to raise the wage, even if not to $15 an hour.
Newsweek contacted Graham's office for comment.