Who Made It to 'The Masked Singer' Finale—And Who Fans Think They Are
The Masked Singer Season 7 has made it to its final round, when the winners of rounds one, two and three battle it out to be named the series' latest winner.
The Fox show has so far unmasked 12 identities: Queen Cobras (En Vogue), Space Bunny (Shaggy), Baby Mammoth (Kirstie Alley), Jack in the Box (Rudy Giuliani), Miss Teddy (Jennifer Holliday), Armadillo (Duane Chapman, aka Dog the Bounty the Hunter), Hydra (Penn & Teller), Lemur (Christie Brinkley), Thingamabob (Jordan Mailata), Cyclops (Jorge Garcia), Ram (Joe Buck) and McTerrier (Duff Goldman).
The final of The Masked Singer 2022 will air on Wednesday, May 18 on Fox. Here's who will be taking part—and who the fans think are inside the costumes.
Who is in The Masked Singer finale?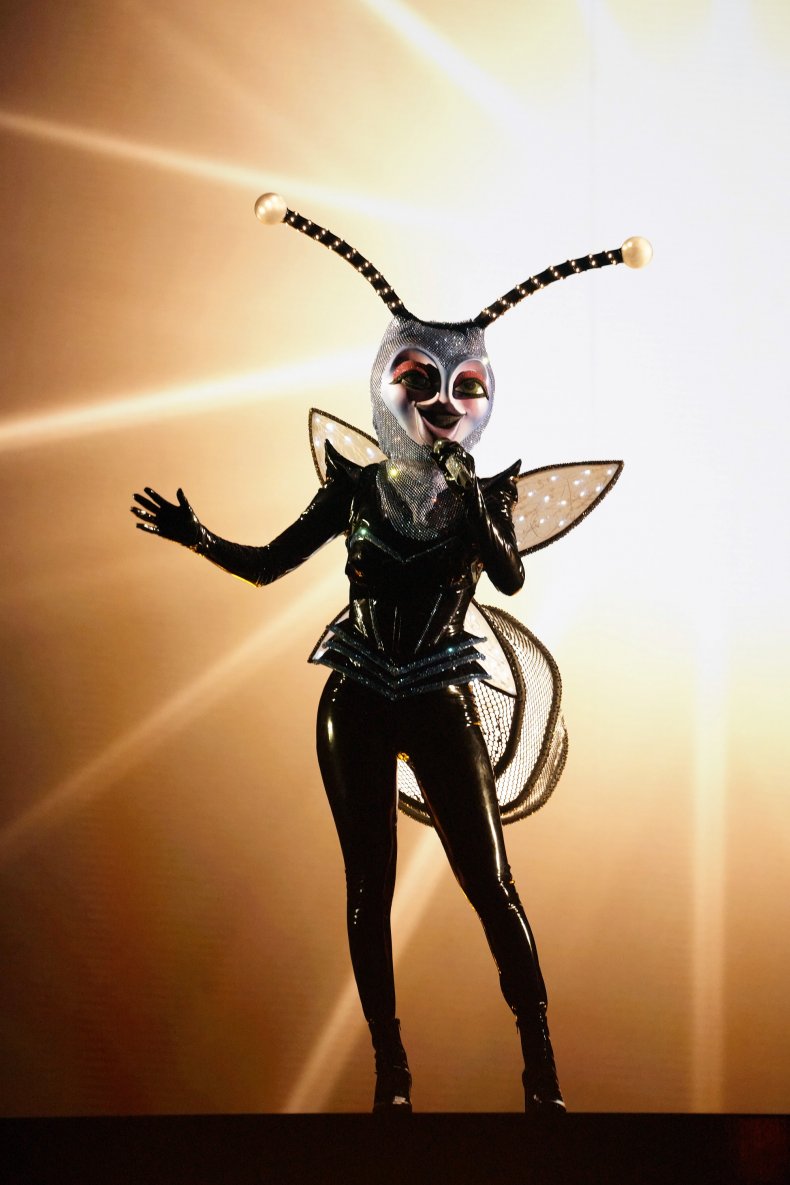 Firefly
The first contestant to make it through to the finale was Firefly, who beat out McTerrier, Ram, Cyclops and Thingamabob for the spot. So far, viewers have seen them perform "Ain't Nobody" by Chaka Khan, "P.Y.T. (Pretty Young Thing)" by Michael Jackson and "Attention" by Charlie Puth.
Some of the biggest clues we have got so far to Firefly's identity: A puzzle piece with Pharrell Williams' face on it, a shoutout from JoJo Siwa, pictures of Tyler Perry and Kanye West.
Based on these clues and others, fans think that Firefly is R&B singer Teyana Taylor, who first found fame when signed to Pharrell Williams' Star Trak Entertainment Label and has since signed to Kanye West's GOOD Music label. As for JoJo Siwa, she starred alongside Taylor's husband Iman Shumpert on Dancing With the Stars. Taylor also appeared in Perry's film Madea's Big Happy Family.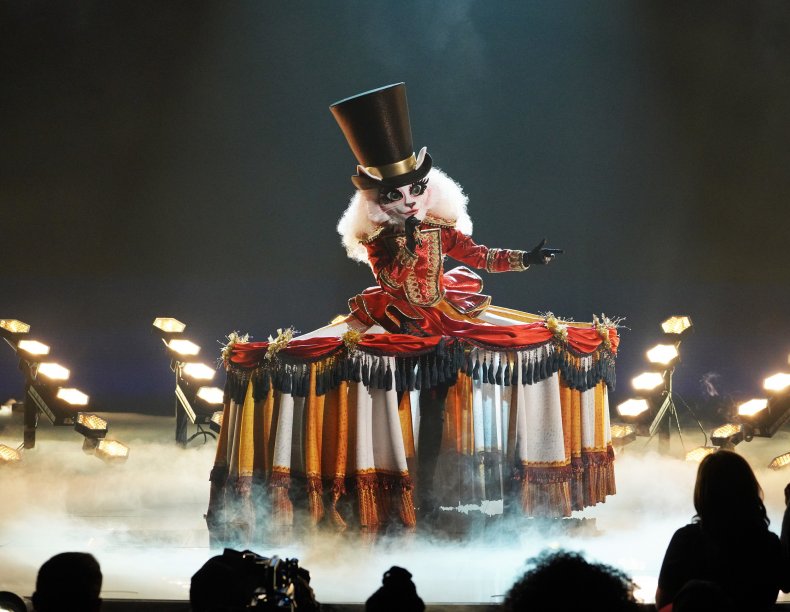 Ringmaster
The contestant in this circus-themed costume defeated Lemur, Hydra, Armadillo and Miss Teddy to become the round two champion. So far, the singer has performed "The Climb" by Miley Cyrus, "Super Bass" by Nicki Minaj and "I Will Always Love You" by Dolly Parton.
Ringmaster's celebrity shoutout came from '80s singer John Oates. Other clues include a "Welcome to Nashville" sign, a coffee mug with Miley Cyrus on it, a tic-tac-toe board with an X on it and a bottle labeled "sweet southern."
These clues point to the identity of Ringmaster on The Masked Singer being The Goldbergs star and former X Factor contestant (explaining the "X") Hayley Orrantia. One of Orrantia's first Hollywood jobs was singing backing vocals for Cyrus, she starred alongside Oates in his episode of The Goldbergs, and released a single titled "Strong Sweet & Southern." She has also featured on HGTV flipping houses in Nashville.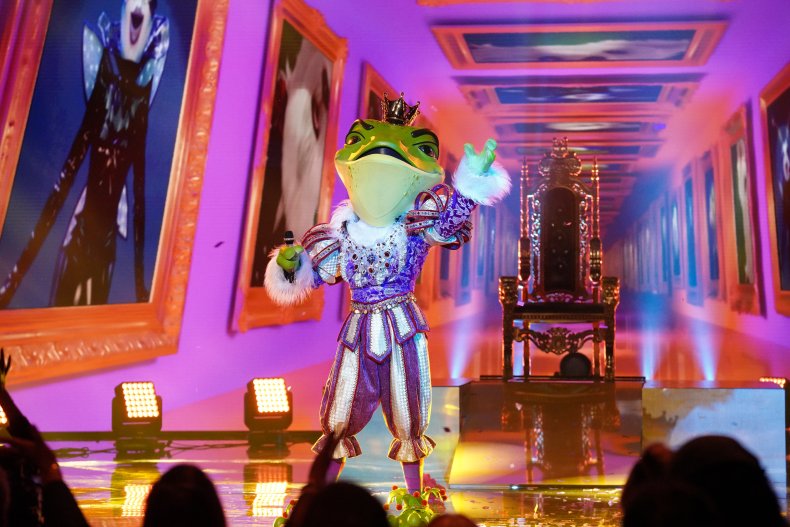 Prince
Round three of The Masked Singer might have been dominated by the news of the reveal of Rudy Giuliani as Jack in the Box, but the Prince has slowly been dominating the competition. His three performances so far have been of "La Copa de la Vida" by Ricky Martin, "Lay Me Down" by Sam Smith and "Sir Duke" by Stevie Wonder.
Clues include: A letterman jacket with the number 30 on it; A shoutout from Jamie Lee Curtis; A price tag reading $20.06 and various exercise equipment.
The show seemed to hint that Prince was a sports star, but the clues also point to him being the Broadway and American Horror Story star Cheyenne Jackson. His film career began in 2006 when he starred in United 93, and he has since starred in 30 Rock, Curb Your Enthusiasm (where he played a personal trainer) and the upcoming Borderlands (in which he stars along Curtis).
But will Prince, Ringmaster or Firefly win the show? Viewers will have to tune in to The Masked Singer Season 7 finale Fox on May 18 at 8 p.m. ET to find out.