Actor Matthew McConaughey leads Texas Governor Greg Abbott, a Republican, by double-digits in a hypothetical election match-up, according to a new poll.
McConaughey, who won a Best Actor Oscar in 2014 for his lead role in Dallas Buyers Club and lives in Austin, is a newcomer to politics but has been critical of both Republicans and Democrats in interviews over the past several months.
The actor has suggested that he holds relatively moderate political views, and new polling published by The Dallas Morning News and the University of Texas at Tyler on Sunday suggests that he could have a path into electoral politics if he were to challenge Abbott in 2022.
The polling showed McConaughey ahead of Abbott by 12 points, well outside the polls margin of error of plus or minus 2.92 percentage points. The actor was supported by 45 percent of Texas voters while the incumbent governor was backed by just 33 percent of respondents. Meanwhile, an additional 22 percent of the southwestern state's voters said they'd vote for someone else.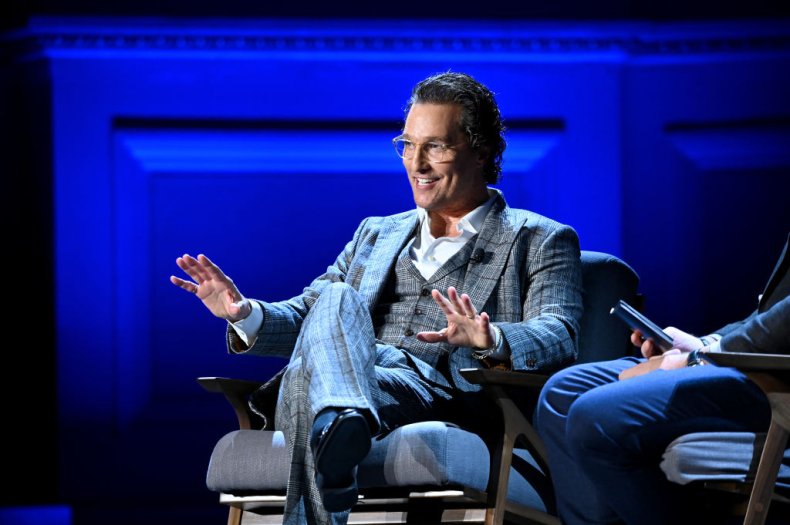 The star of Interstellar and The Gentleman has not announced definitive plans to seek any office, but speculation has mounted over whether McConaughey may be planning to run due to recent remarks he has made in interviews.
It's also unclear whether McConaughey would run as a Republican, a Democrat or as a third-party candidate. CBS News affiliate KHOU 11 in Houston reported in March that the actor hasn't voted in a Texas primary since at least 2012.
In early March, the 51-year-old actor told Crime Stoppers of Houston's The Balanced Voice podcast that it was a "true consideration" to run for governor of Texas. "I'm looking into now again, what is my leadership role?" he said.
"Because I do think I have some things to teach and share, and what is my role? What's my category in my next chapter of life that I'm going into?" the actor continued.
In an interview with Russell Brand's podcast Under the Skin in early December, McConaughey criticized the "illiberal left."
"There's a lot on that illiberal left that absolutely condescend, patronize and are arrogant towards that other 50 percent," the Texas native said at the time, People reported. "I'm sure you saw it in our industry when [former President Donald] Trump was voted in four years ago, they were in denial that it was real. Some of them were in absolute denial."
"It looks like Biden's our guy," the actor added. "Now you've got the right that's in denial, because their side has fake news. And I understand, they've been fed fake news. No one knows what the hell to believe, right? So they're putting down their last bastion of defense."
Prior to that in November, McConaughey told The Hugh Hewitt Show that he viewed the currently political system as "broken."
"Look, politics seems to be a broken business to me right now. And when politics redefines its purpose, I could be a hell of a lot more interested," he said.
During an October interview with Fox News, the celebrity took aim at Democrats and Republicans for politicizing the COVID-19 pandemic.
"I've seen both sides, I've seen the right and the left utilize and count only the bodies that are useful to win for their part. And it curdles my stomach, man. I have not appreciated it," McConaughey said.
Actors and celebrities transitioning to politics is not at all unprecedented. Former President Ronald Reagan, a Republican who was in the White House for most of the 1980s, was an actor before he became politically active. Although Trump rose to fame through his real estate empire, his name recognition and national prominence grew in recent years in large part due to his popular reality television show The Apprentice.
Meanwhile, Dwayne "The Rock" Johnson—best known for his lead role in the Fast & Furious franchise—has been floating the possibility of seeking elected office for several years.