Meghan Markle Critic Mocked for Saying Royals Should Be 'Whiter Than White'
An outspoken critic of Meghan Markle has been mocked online for writing that he believes the British royal family should remain "whiter than white" in a recent column.
Referring to recent revelations that Prince Charles accepted large cash donations to his charitable foundation from a Qatari politician, columnist Dan Wootton wrote for the Daily Mail that he believed the royal family shout remain out of politics.
"As a proud monarchist who staunchly believes the Royal Family must remain politically neutral and whiter than white, I'm desperately worried about what could transpire upon the Queen's death (which I hope and pray remains many years away)," Wootton wrote.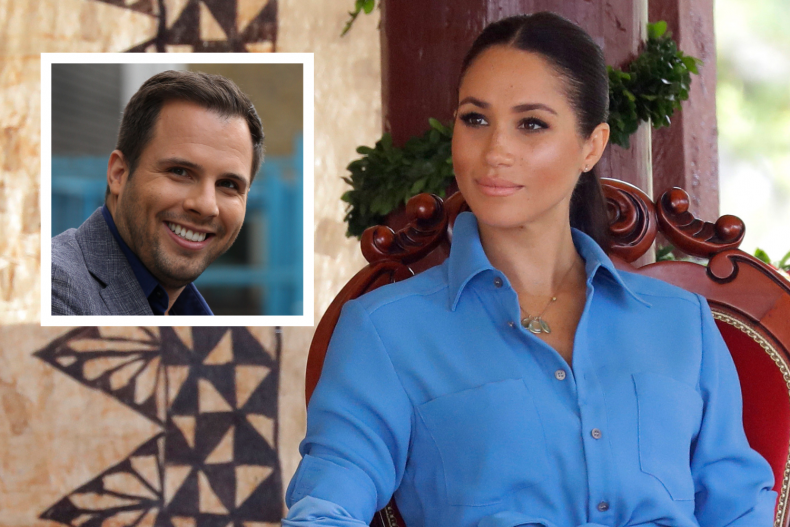 Wootton's choice of wording has been criticized on social media with one Twitter user posting that "Dan Wootton has said the quiet part out loud."
The Collins dictionary defines the term "whiter than white" as: "Used for describing someone whose actions are always honest and moral. You usually use this expression when you are referring to doubts about the person's character or behavior, or when you are being ironic and trying to suggest that the person is less honest or moral than they appear to be."
However, some claim that this association between whiteness and honesty and morality is ingrained in racism with the other side of the coin inferring that blackness is the opposite of these attributes.
Wootton's use of the phrase in a story connected with the royal family has drawn attention after he has been a vocal critic of Meghan Markle, who was the first biracial person to marry into the British royal family.
Commentator R.S Locke posted a link to the column on Twitter with the comment: "saying it with our whole chests these days..."
Shola Mos-Shogbamimu, a prominent activist on race and gender in Britain, also posted to Twitter after Wootton's article went live.
"Dan Wootton openly says Royal Family must remain.... 'Whiter than White' and you wonder why Media has it out for #MeghanMarkle. Yes the phrase is a normalised racist trope which perceives 'White' as honest & moral in direct contrast to 'Black' perceived as dishonest & immoral," Mos-Shogbamimu wrote.
Despite these prominent posters criticizing Wootton's choice of words, others have come to the commentator's defense.
One Twitter user said: "It's all about context and [Dan Wootton] used it right. The [royal family] for their own survival need to be seen to be whiter than white aka they need to be seen wholesome and above reproach with good moral character hence why Andrew is being made to disappear against his will as he is not this."
Another user disputed that the phrase had racist connotations citing Shakespeare's use of the term. They posted to Twitter:
"OFFS!! Shakespeare first said it in a poem whiter than white with regards to his sheets where his lover lay. The color white is seen as pure that's why most brides wear white but you know this!"
The phrase is first attributed to William Shakespeare, where the line, "Who sees his true-love in her naked bed, Teaching the sheets a whiter hue than white, But, when his glutton eye so full hath fed, His other agents aim at like delight?" appears in the 1593 poem Venus and Adonis.
Wootton has become a prominent U.K royal commentator who has broken a number of stories relating to Meghan and Prince Harry as well as other members of the royal family.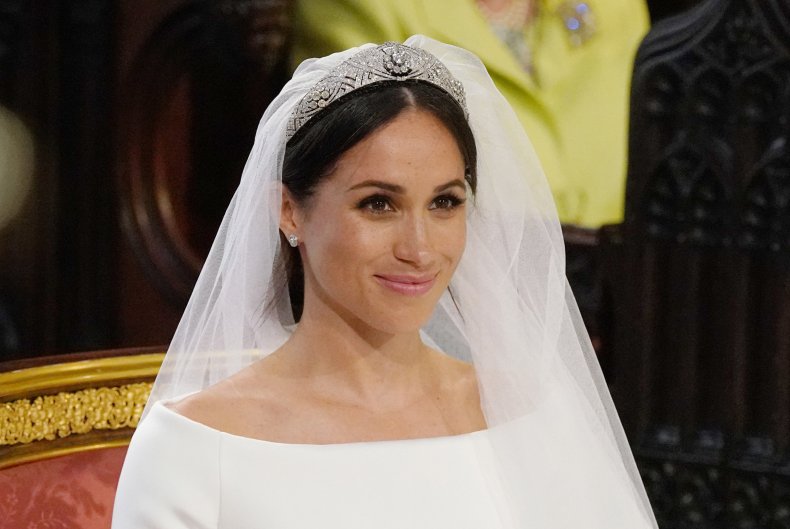 In 2018, Wootton broke the story detailing Meghan's "tiara-gate" argument, revealing that the queen had to step in to intervene over which tiara Meghan would wear at her wedding after the bride-to-be's first choice was reportedly refused to her.
In 2022 during his GB News show, Wootton also revealed that he was working with Meghan's father Thomas Markle to bring him to the U.K for the queen's Platinum Jubilee celebrations, which also marked Meghan's first public return to Britain since stepping down from royal duties in 2020.
Just days before the jubilee weekend Markle suffered a stroke, the news of which was broken by Wootton on his show, and Meghan's half-sister, who is suing Meghan over claims made in her interview with Oprah Winfrey, also provided Wootton with commentary on her father's condition.
Newsweek reached out to the Daily Mail and Dan Wootton for comment.