Meghan Markle and Prince Harry welcomed baby Lilibet Mountbatten-Windsor to their family on June 4 after months dominated by court drama and royal briefing wars.
The Duchess of Sussex has told how she was left unprotected while pregnant with Archie ahead of his birth in May 2019.
However, her second pregnancy was its own roller coaster, which saw Meghan level damaging allegations at the royal family and face a backlash within the British media.
Bullying Allegations
Meghan and Harry created global headlines when they told Oprah Winfrey an unnamed royal family member expressed concern about how dark their unborn baby's skin might be.
In the days leading up to the CBS prime time special, U.K. newspaper The Times was handed a bombshell email sent by the couple's former press secretary accusing Meghan of bullying.
In October 2018, the couple's communications secretary Jason Knauf wrote: "I am very concerned that the duchess was able to bully two PAs [personal assistants] out of the household in the past year.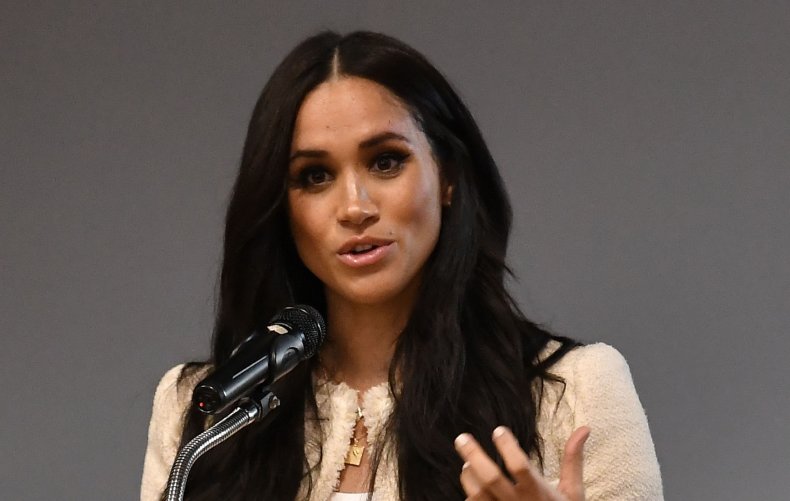 "The treatment of X [name removed] was totally unacceptable."
He added: "The Duchess seems intent on always having someone in her sights. She is bullying Y [name removed] and seeking to undermine her confidence."
Prince Harry revealed the impact of the allegations on Meghan in his documentary for Apple TV, The Me You Can't See.
He said: "I like to think that we were able to speak truth in the most compassionate way possible, thereby leaving an opening for reconciliation and healing.
"The interview was about being real, being authentic and hopefully sharing an experience that we know is incredibly relatable to a lot of people around the world despite our unique privileged position.
"But before the Oprah interview had aired, because of their headlines, and that combined effort of the firm and the media to smear her, I was woken up in the middle of the night to her crying in her pillow because she doesn't want to wake me up, because I'm already carrying too much.
"That's heartbreaking. I held her, we talked, she cried, and she cried, and she cried."
'The Losses We Share'
Meghan told the world she had experienced a miscarriage in July 2020 through an essay for the New York Times, titled "The Losses We Share," which was published in November.
Meghan wrote: "After changing his diaper, I felt a sharp cramp. I dropped to the floor with him in my arms, humming a lullaby to keep us both calm, the cheerful tune a stark contrast to my sense that something was not right.
"I knew, as I clutched my firstborn child, that I was losing my second.
"Hours later, I lay in a hospital bed, holding my husband's hand. I felt the clamminess of his palm and kissed his knuckles, wet from both our tears.
"Staring at the cold white walls, my eyes glazed over. I tried to imagine how we'd heal."
A Court Victory
The media got its first clue Meghan was pregnant when she asked for a privacy trial to be postponed by around nine months in October last year for a reason kept confidential by London's High Court.
The duchess sued the Mail on Sunday for publishing a private letter she sent her father and has spoken many times about the tactics employed by the newspaper's lawyers.
Just a month earlier, her own team at the Schillings law firm said in a statement that the Mail on Sunday "uses the legal process to exploit The Duchess's privacy and the privacy of those around her for profit-motivated clickbait rather than journalism."
In October, Meghan changed strategy and launched an attempt to win the case without the need for a trial, known as summary judgment.
A judge ruled in her favor on privacy infringement in February.
Meghan said in a statement: "After two long years of pursuing litigation, I am grateful to the courts for holding Associated Newspapers and the Mail on Sunday to account for their illegal and dehumanizing practices.
"These tactics (and those of their sister publications MailOnline and the Daily Mail) are not new; in fact, they've been going on for far too long without consequence.
"For these outlets, it's a game. For me and so many others, it's real life, real relationships, and very real sadness.
"The damage they have done and continue to do runs deep."