Is Mexico Safe? Newly Elected Congresswoman Kidnapped at Gunpoint
A Mexican congresswoman was kidnapped at gunpoint on Tuesday, just a month and a half after she was first elected.
Norma Azucena Rodríguez Zamora, who was elected on July 1 as part of the center-left Party of the Democratic Revolution to represent Veracruz state, was driving along a highway in central Hidalgo, the BBC reported. Two men shot at her vehicle, causing it to flip and injuring an assistant as well as Rodríguez's driver. The elected congresswoman was then pulled from the vehicle and forced to leave with the gunmen.
According to the driver, the two men had their faces covered with hoods. It was also reported that the men were driving a black car.
Photos shared by Mexican media showed the politician's car turned on its side, with emergency officials and bystanders inspecting the damage. Smoke billowed from the vehicle and glass was scattered along the highway.
Rodríguez, who was voted to represent one of Mexico's most violent states, was set to officially take office on September 1. She previously served as the mayor of the Veracruz town, Tihuatlán.
The politician's kidnapping came after Genaro Negrete Urbano, the mayor of Naupan, was abducted along the same Hidalgo highway in July. He was later found shot dead earlier this month.
Mexico's recent election—which was the largest ever in the country's modern history—was also hailed as the nation's bloodiest. More than 120 politicians and political candidates were reported killed since September 2017.
More than 35,000 people in Mexico have gone missing, and over 200,000 have been murdered since 2006. Last year saw a record number of killings, with the country's interior ministry reporting 29,168 in total—the highest level since the government started keeping records in 1997.
Violence in the U.S. southern neighbor extends beyond politics, however. In April, the seaside area surrounding the resort city of Cancún was rocked by a record number of killings in a single day as drug-trafficking gangs stepped up violence. On April 4 alone, nine people were killed, almost twice the previous record of five in one day, with a total of 14 people being executed in 36 hours.
At the beginning of June, on the other side of Mexico, retired American couple Ray Ball, 72, and Jo Anne Butler, 69, were killed at their beach townhome in Bahía de Los Ángeles. According to a local government official, they were killed in "an attempted robbery."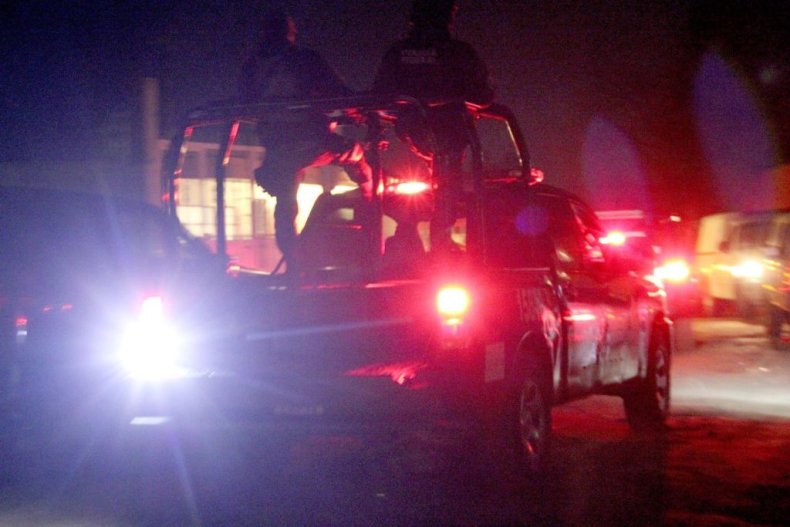 In January, the State Department warned against travel to the Mexican states of Colima, Guerrero, Michoacán, Sinaloa and Tamaulipas, issuing the same "do-not-travel" advisory it gives for war-torn Syria. The U.S. Consulate in Playa del Carmen, located about an hour from Cancun, was also briefly shuttered in February after a tourist ferry exploded and injured 24 people.
According to a February report by Forbes, more Americans were murdered in Mexico than in all other foreign countries put together in 2016. Whereas only 69 Americans were killed around the world in homicides, 75 were reported murdered in Mexico. However, some 35 million Americans are estimated to have visited Mexico last year in total.