Mike Lindell Claims 'Real Totals' From 2020 Election Are Trump 80M, Biden Below 68M
MyPillow CEO Mike Lindell has claimed that the "real totals" from the 2020 election show that Republican former President Donald Trump won by 80 million votes while Biden got under 68 million votes.
Lindell provided his erroneous tallies while speaking at a recent stop in the ReAwaken America tour. The tour features various right-wing commentators speaking about contemporary politics.
"I will tell you this," Lindell told the audience, "the real totals is Donald Trump 80 million and Biden less than 68 million—that's the real totals." The audience cheered at his claim.
Biden won the election with over 81 million votes. Trump lost with over 74 million votes. But since the election, Lindell has repeatedly pushed Trump's baseless claim that an unprecedented nationwide conspiracy of voter fraud "stole" the election from him.
In May, Lindell falsely claimed that Trump won with over 80 million votes. He also claimed that Trump would've won if election fraudsters in six key battleground states hadn't rigged the vote against him.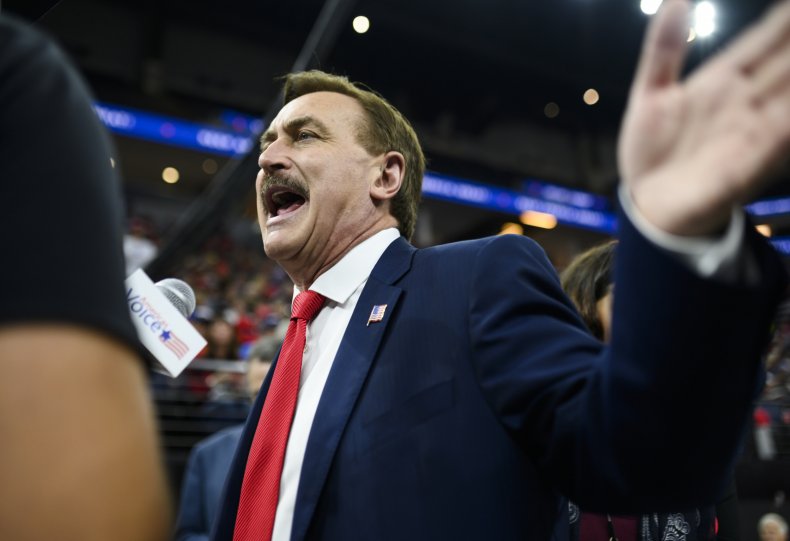 Lindell has said that "organic fraud" and "computer fraud" both caused Trump to lose the 2020 election.
The "organic fraud" allegedly involved ballots cast by dead people, non-residents and minors as well as "fake ballots." Lindell believes that critical battleground states delayed releasing their final vote counts on Election Night once they realized Trump had a lead.
However, states' final ballot counts and certifications were delayed past Election Night, in part, because officials had to tally a large number of mail-in ballots. A greater number of voters used mail-in ballots during the 2020 election to avoid voting in-person during the ongoing COVID-19 pandemic.
Lindell said that his "cyber symposium" this month will reveal new evidence of voting machine fraud orchestrated by China. He also said that he has technological experts examining "packet captures" of voting machine data to show exactly when and where election fraud occurred.
This evidence, he added, will convince the Supreme Court to vote unanimously to reinstate Trump into office by the fall.
Lindell's claims that machines from Dominion Voting Systems flipped votes from Trump to Biden during the 2020 election compelled the company to file a $1.3 billion defamation lawsuit against him in February.
Lindell sued the company for $1.6 billion, claiming that the company is a "government actor" that violated his Constitutional rights to free speech and due process.
In early June, Lindell said that Trump would reassume his role as president by August. He has since readjusted the date of Trump's return to sometime this autumn.
Lindell has said Trump's return to the White House would occur either through Supreme Court rulings or "two other bonus pathways" involving vote audits in states that Trump lost in 2020. One such audit is currently underway in Maricopa County, Arizona.
However, constitutional law doesn't support Lindell's prediction, according to Business Insider. The publication called Lindell's claim a "demonstrably false conspiracy theory," and said that neither Constitutional law nor legal precedent support his claim.
Newsweek contacted Lindell for comment.