Mike Lindell Runs Ad on Fox News After Slamming and Boycotting Network 2 Months Ago
MyPillow CEO Mike Lindell has run an advertisement on Fox News, two months after he pulled all of his ads from the right-leaning news network.
"Cancel culture has not only affected myself and MyPillow, but millions of you out there," Lindell said in the ad. "To thank all of you out there for your support I'm offering some of the best prices ever on my pillow price including this exclusive bundle."
He then goes on to sell his book, What Are the Odds: From Crack Addict to CEO, as well as five "Children's Bible Stories" pillows. The two-sided pillows feature full-color illustrations and text for the following stories: The Garden of Eden, Noah's Ark, Daniel and the Lion's Den, the birth of Christ and Jonah and the Whale.
He said the products usually cost $219 but are available together for $99.
"I believe that my story is going to bring inspiration and hope to everyone," he added. "By the time you're done reading my book, you will believe that with God all things are possible."
During the presidency of Donald Trump, Lindell regularly ran ads on Fox News and occasionally spoke to the network as a trusted friend to the president.
After the 2020 presidential campaign, Lindell frequently went on the network to repeat baseless claims that voting machines had been used to rig the election against Trump.
Dominion Voting Systems filed a $1.3 billion defamation lawsuit against Lindell and Fox News for the claims. Lindell countersued for $1.6 billion, claiming that their lawsuit violated his Constitutional rights to free speech. Fox News has filed motions to dismiss Dominion's lawsuits, Fox News told Newsweek.
On July 30, Fox News rejected an ad promoting Lindell's August cyber-symposium. Lindell had claimed that his cyber symposium would provide undeniable proof of widespread voter fraud in the 2020 election. The proof, he said, would convince the Supreme Court to reinstate Trump as president by fall.
Lindell told Salon.com that Fox News had denied his ad based on "pending litigation," adding "Shame on you Fox News." Shortly thereafter, he complained that the network had begun to "ignore" him and his focus on trying to uncover voter fraud.
Fox News confirmed to Newsweek that it blocked his ad. In response, Lindell pulled all his advertising from the network.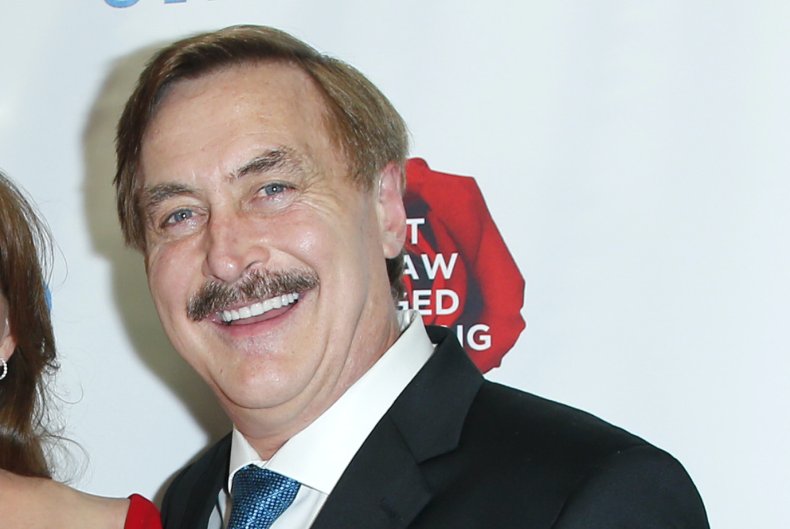 In a statement, Fox News said, "It's unfortunate Mr. Lindell has chosen to pause his commercial time on Fox News given the level of success he's experienced in building his brand through advertising on the number one cable news network."
By early August, Lindell said that he was losing "about a million dollars a week" since pulling his ads from the network.
"They're disgusting, what they've done to our country," Lindell said of the network while speaking on War Room, a show on Real America's Voice, a right-leaning media network. The show is hosted by Steve Bannon, former White House Chief Strategist under Republican President Donald Trump.
"I mean, it's terrible," Lindell continued. "I can't make this up. This is about a million dollars a week MyPillow is going to lose again...I want nothing to do with them if they're going to ruin our country and decide on events you have. 'Oh, I don't want it. You can't advertise that concert because we don't like who's playing.'"
In mid-July, he and Bannon encouraged TV viewers to start watching the left-leaning news network MSNBC instead of Fox. Lindell said MSNBC gets "way better coverage" than Fox News.
Before pulling his ads from Fox News, MyPillow was one of the network's biggest sponsors. Lindell spent $19 million in 2021 and $50 million in 2020 to advertise on the channel, he told The Wall Street Journal.
Regarding his advertisement's claim about cancel culture, on January 20, Lindell announced that a number of leading U.S. retailers stopped selling MyPillow products. He suggested the reason was because of his support for Trump.
However, two of the retailers he named, Bed Bath & Beyond and Kohl's, said poor sales were the reason for discontinuing the product offerings and not Lindell's politics.
Newsweek contacted MyPillow for comment.
Update (9/30/2021, 8:37 p.m.): This article has been updated to include a statement from Fox News.