A Missouri woman says she was refused the medicine she needed to safely pass her miscarriage by a Walgreens pharmacist two days before Roe v. Wade was overturned on June 24.
In a Reddit post, the woman said that after trying for a baby for a long time, she and her husband finally became pregnant. However, at a nine week scan, she was told there was no heartbeat and a doctor confirmed the pregnancy was not viable.
In the post, she explains the options that were presented to her by the doctor. She could wait to see if her body miscarried the fetus by itself and passed it naturally, but because she was not showing signs of miscarriage, this could take weeks. If the fetus was not passed quickly, she could get sick from sepsis.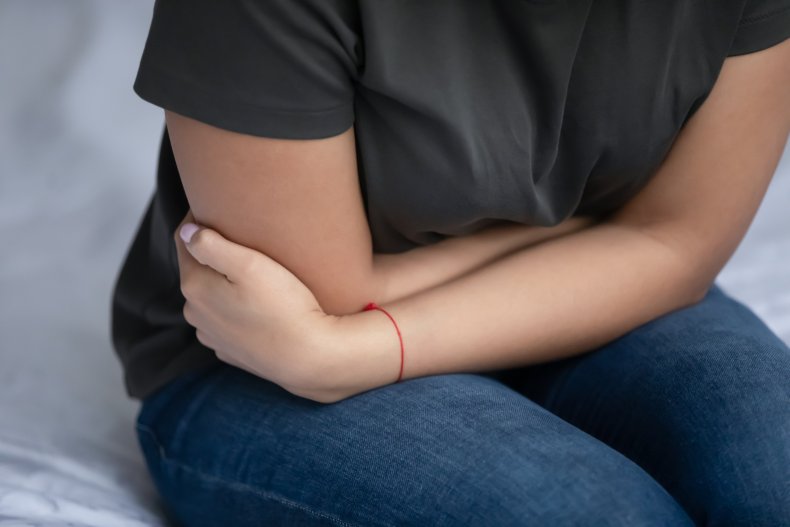 The other option was to take medicine (misoprostol) that would cause the fetus to be passed quickly, within 24 to 48 hours. Her third option was surgical removal.
According to the American College of Obstetrics and Gynecologists, around one in 10 pregnancies end in miscarriage before 13 weeks, often because the fetus hasn't developed properly.
"My husband and I agreed that misoprostol was the best option," she wrote. "This way we would know it was done and wouldn't have to live in fear waiting. And to be honest, I couldn't live with knowing my dead baby was inside me any longer."
She was prescribed 600 micrograms of misoprostol every six hours for 24 hours, which is on the lower end of the dosage scale for a miscarriage. She was nervous to take the pills, as she was told to expect extreme cramping and bleeding, fever, chills, shortness of breath, and dizziness.
The doctor told the woman that when she went to the pharmacy, if they asked if she was pregnant and she said yes, they will not give her the medication, and that she should instead tell them she was having an active miscarriage.
The first Walgreens she visited did not have enough of the drug in stock for her, so she went to a different Walgreens, the 330 SW Ward Rd, Lee's Summit branch, so that she could have the miscarriage while her husband was there.
"I asked the technician to check if they had it before they filled it, because I needed it today," she wrote. "She checked and said it was available and they would get it filled. I felt some relief and was ready to get this one nightmare over with and start the next. Then she came out, and she said she was so sorry but the pharmacist refused to fill it."
The male pharmacist apparently reasoned that the "dose was too high." He never came out to speak to her, only passed on the message through the technician.
According to Sarah Elliston, a law professor at the University of Glasgow, U.K., there may be "conscience" clauses which allow for refusal on personal convictions grounds.
"If this is the reason, professional bodies would generally expect this to be said, so the patient understands the reason and can go elsewhere," she told Newsweek. "[There may also be a] discretion or even obligation to refuse to fill a prescription if there is concern that filling the prescription would be dangerous to the patient. Again, some explanation would be expected, so the patient can seek advice."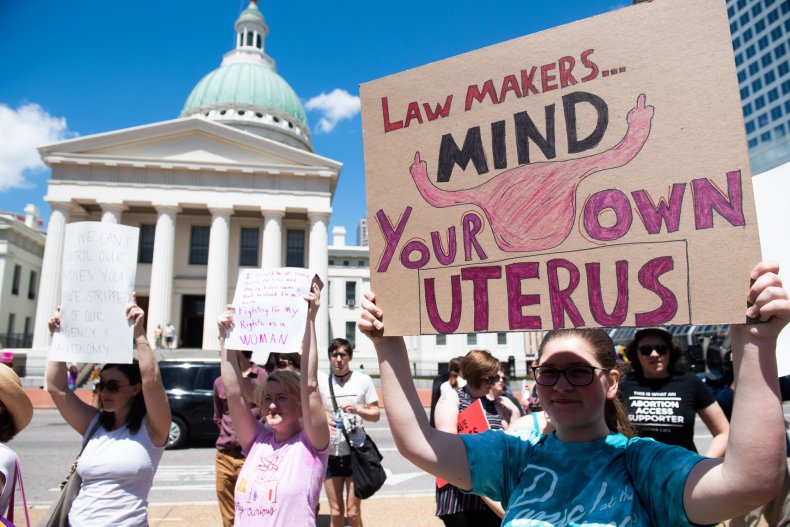 "To be honest, I cursed and I cried," the Missouri woman said. "My husband and I went back to the car and we called the original pharmacy, I was crying and yelling and they were so nice. They worked to figure out what they could do for me, and they ended up being able to fill it by giving me a shit ton of lower dosage pills. Thank you to those brilliant angels that went out of their way because they realized how much I needed just some f***ing human decency."
Roe v. Wade was overturned in the Supreme Court on June 24, taking away the constitutional right for women to access abortion. Health care providers can be fined or even face jail time for providing abortions in states where it's now illegal. Despite miscarriage being a natural occurrence in many pregnancies, there are now concerns that people having miscarriages will be treated as criminals, as these miscarriage-aiding medications are technically abortifacients.
Missouri's trigger ban on abortion prohibits all abortions, with no exceptions for rape and incest. The only exception includes cases of medical emergency, where death or an irreversible impairment to a major bodily function may occur without one.
"I was always pro-choice because it's none of my damn business what other women do with their bodies," the Missouri woman wrote. "But I wanted to share my story, because so many people keeping f***ing spouting how this won't affect women who have miscarriages. I am so scared to have a baby now. I am so scared of how I will be treated if this happens again. We don't deserve this, no one deserves this."
Responding to the incident, a Walgreens spokesperson told Newsweek: "The safety and wellbeing of patients is our utmost priority, and Walgreens has compassion for anyone experiencing the physical and emotional pain of a miscarriage.
"Although privacy laws prevent us from commenting on specific patient events, generally speaking, such incidents are rare. We investigate reported events in order to determine if appropriate actions were taken and routinely review our procedures with our pharmacy teams and provide coaching as needed to ensure the right balance of patient care and customer service."