More Fox News Viewers Open to Vaccinations After Hosts Began Promoting Them: Poll
The number of Fox News viewers who opposed getting a vaccine recently dropped soon after the network's biggest hosts promoted vaccines on the air, according to a new poll.
The percentage of Fox News viewers who "are unsure about or unwilling" to get a COVID-19 vaccine dropped from 30 percent last week to 27 percent this week. The findings come from an ongoing poll tracking vaccine hesitancy among different kinds of media consumers. The poll was conducted by the technology company Morning Consult.
The poll found that the percentage of Fox News viewers hesitant about getting vaccinated reached an all-time high of 37 percent in mid-March. The number has risen, and also dropped, by a few percentage points each week since then.
Interestingly, the rising and falling vaccination skepticism of Fox News viewers from mid-March to early August has aligned very closely with that of people who primarily consume media from Facebook and Reddit. About 30 percent of Facebok and Reddit consumers feel unsure about or unwilling to getting a vaccine.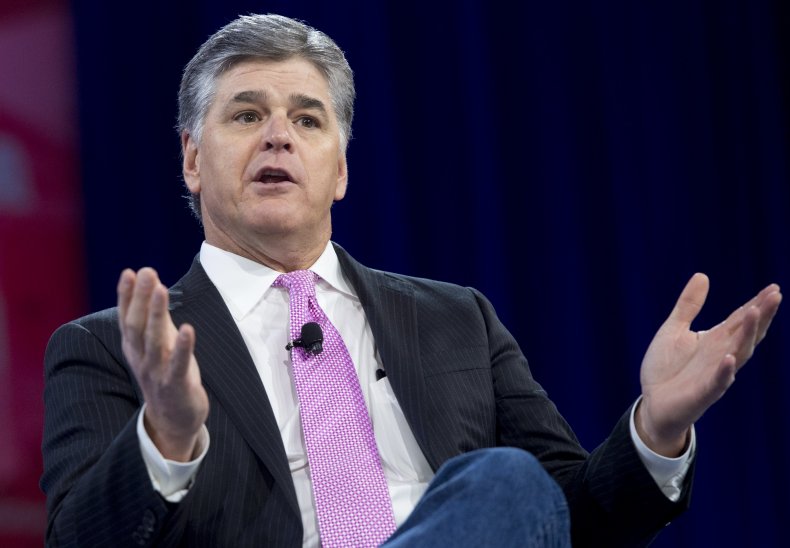 In late July, two of Fox News' biggest hosts, Tucker Carlson and Sean Hannity, both promoted vaccines on their shows.
On July 19, Carlson said that there may be "profound benefits" to the COVID-19 vaccine. Those benefits include lowering the severity of symptoms and hospitalizations related to the virus, he added.
That same day, Hannity pleaded with his viewers to take COVID seriously and came out in support of vaccination.
"Please take COVID seriously, I can't say it enough. Enough people have died, we don't need more deaths," Hannity said. "You also have a right to medical privacy, doctor-patient confidentiality is also important and it absolutely makes sense for many Americans to get vaccinated.
"I believe in science and I believe in the science of vaccination," he added.
The hosts' promotion occurred shortly after a July 16 study from the media watchdog group Media Matters. The study found that 60 percent of Fox News' vaccination segments over a recent two-week period pushed "anti-vaccine propaganda."
The Media Matters study looked at Fox News segments from June 28 through July 11. It tallied each time any speaker either said that vaccines were unnecessary or dangerous. It also tallied whenever a speaker said that immunization efforts represented a coercive form of government overreach or violated personal freedoms.
In response to the study, a Fox News spokesperson pointed Newsweek to recent examples of network personalities promoting the vaccine, the network's vaccine-focused PSA and the vaccine finder tool on its website.
Before the Media Matters study came out, Democratic Illinois Senator Dick Durbin called Carlson and his colleague Laura Ingraham "anti-vaxx quacks."
After Fox News hosts promoted vaccines on the air, CNN's Jim Acosta mocked the network. He said Fox News viewers must have gotten "whiplash" over the network's mixed messaging on COVID-19 vaccines.
"Some anchors like Tucker Carlson are spreading anti-vax hysteria, while others like Sean Hannity are finally dealing with the reality that vaccines are saving lives," Acosta said. "That's great, except Hannity walked back those comments a few days later, saying he never told anyone to get a vaccine," he added.
Former National Security Advisor Michael Flynn under former President Donald Trump criticized Hannity for promoting the vaccine. He said Hannity was "trying to be politically correct," adding, "Don't let political correctness get in the way of health choices."
Newsweek contacted Fox News for comment.