Muslims and Jews at War in Syria and Israel Both Pray for Rain as Drought Hits Middle East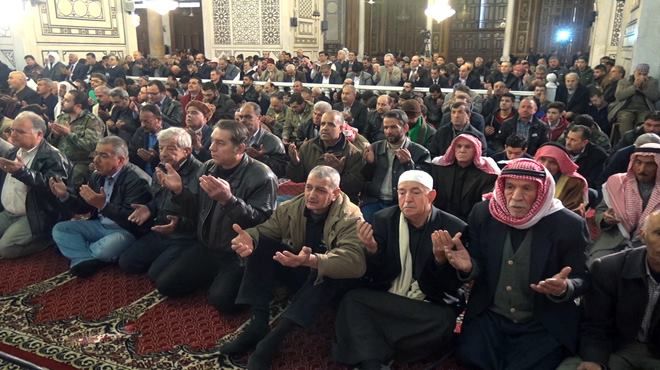 Muslims gathered in Syrian mosques and Jews gathered at holy sites in Israel, both praying for rain as a drought threatened a region already plagued with conflict and unrest.
After conducting their weekly Friday service, Syrians congregating in mosques across the Syrian cities of Damascus, Tartus, Al-Hasakah and beyond performed salat al-istisqa, or rain prayers, at the request of Syrian President Bashar al-Assad, according to the official Syrian Arab News Agency. Despite ongoing clashes between the Syrian military, rebels, jihadis and U.S.-backed Kurds, Syrian Christians experienced one of their quietest Christmas seasons since a 2011 uprising that once threatened Assad's rule, and Syrian Muslims commenced their own rituals as low rainfall threatened crop yields in the Eastern Mediterranean.
Related: Christmas in Syria: Rebels Attack Assad Victory Party in Aleppo, But Win Little as Peace Process Begins
"The rain prayer was held today in the mosques of Syria after performing Friday prayers, where the worshipers prayed to God Almighty to bring down the showers and mercy and blessings, unleashing the benevolence of bountiful clouds from the sky," the ministry wrote in a statement featured on social media.
"And imams prayed to God Almighty to preserve Syria and its people and its leader, President Bashar al-Assad, and to strengthen and support him and guide him to what is good for the nation and the Islamic community and to achieve victory by his two kind hands," it continued.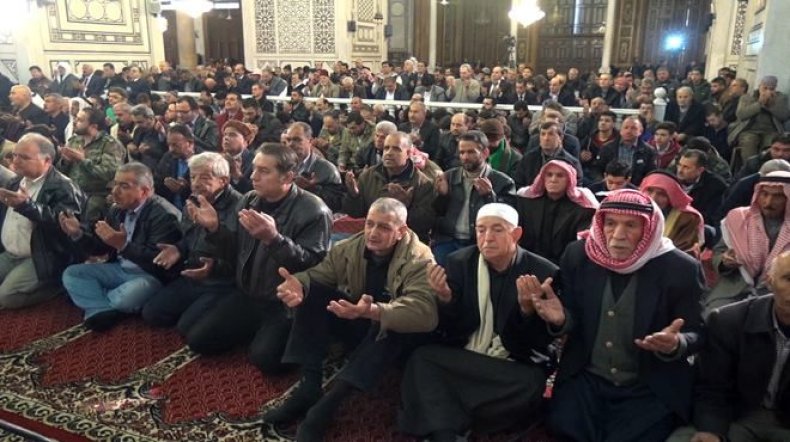 A NASA study found last year that "the recent drought that began in 1998 in the eastern Mediterranean Levant region, which comprises Cyprus, Israel, Jordan, Lebanon, Palestine, Syria and Turkey, is likely the worst drought of the past nine centuries." In those countries, winter traditionally sees the heaviest rainfall, but climate change has reportedly contributed to a drier season. As the war in Syria settled down, the country joined the 2015 Paris Climate Agreement last month, leaving the U.S. as the only nation refusing to join the global effort against climate change after President Donald Trump said he would pull out in June.
In Israel, technological advances such as desalination plants have helped the country deal with the dry spell, but the past four years have proved exceptionally difficult, and officials also turned to faith for a solution. Israeli Minister of Agriculture Uri Ariel, a member of the Orthodox Jewish community, summoned worshipers Thursday to perform prayers for precipitation at the Western Wall, also known as the Wailing Wall, in Jerusalem.
"We significantly lowered the cost of water, we are carrying out many studies on how to save water in different crops, but prayer can certainly help," Ariel told Reuters.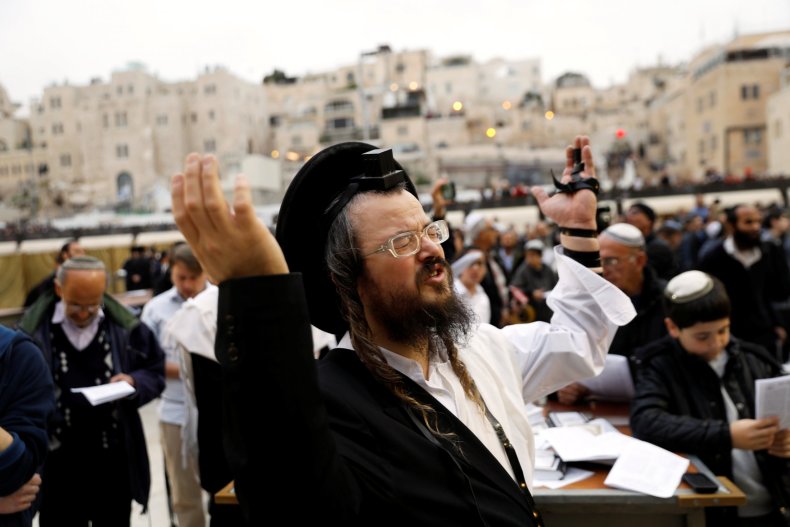 Syria was one of many countries to condemn President Trump's decision to recognize Jerusalem as the capital of Israel, upending an international consensus on the holy city as disputed between Israelis and Palestinians. Syria and Israel also technically remain in a state of war as Syria never recognized Israel's 1948 establishment, a move that led the first major Arab-Israeli conflict and the mass displacement of Palestinians, some of whom settled in Syria.
The war also split Jerusalem between Israel and Jordan. After another war broke out in 1967, Israel seized the entire city as well as the Golan Heights region of southwestern Syria. Israel officially annexed East Jerusalem in 1980 and the Golan Heights in 1981, but neither move has been recognized by the international community. Israel has also conducted airstrikes against Syrian pro-government forces, which include Shiite Muslim militias supported by Iran, and offered support to rebel groups opposed to Assad.
As climate change continues to wreak havoc on global weather patterns—a view disputed by Trump and a minority of skeptics—various religious groups utilize traditional prayers in order to bring rainfall. Trump's current cabinet hosts two men who did so while holding public office. Amid a 2011 drought across the southern United States, Secretary of Energy and then-Texas Governor Rick Perry called for three consecutive "days of prayer for rain" in the Lone Star State. Secretary of Agriculture Georgia Governor Sonny Perdue also prayed for rain when he led the state in 2007.