Neil Gorsuch Approved by Senate Judiciary Committee Along Party Lines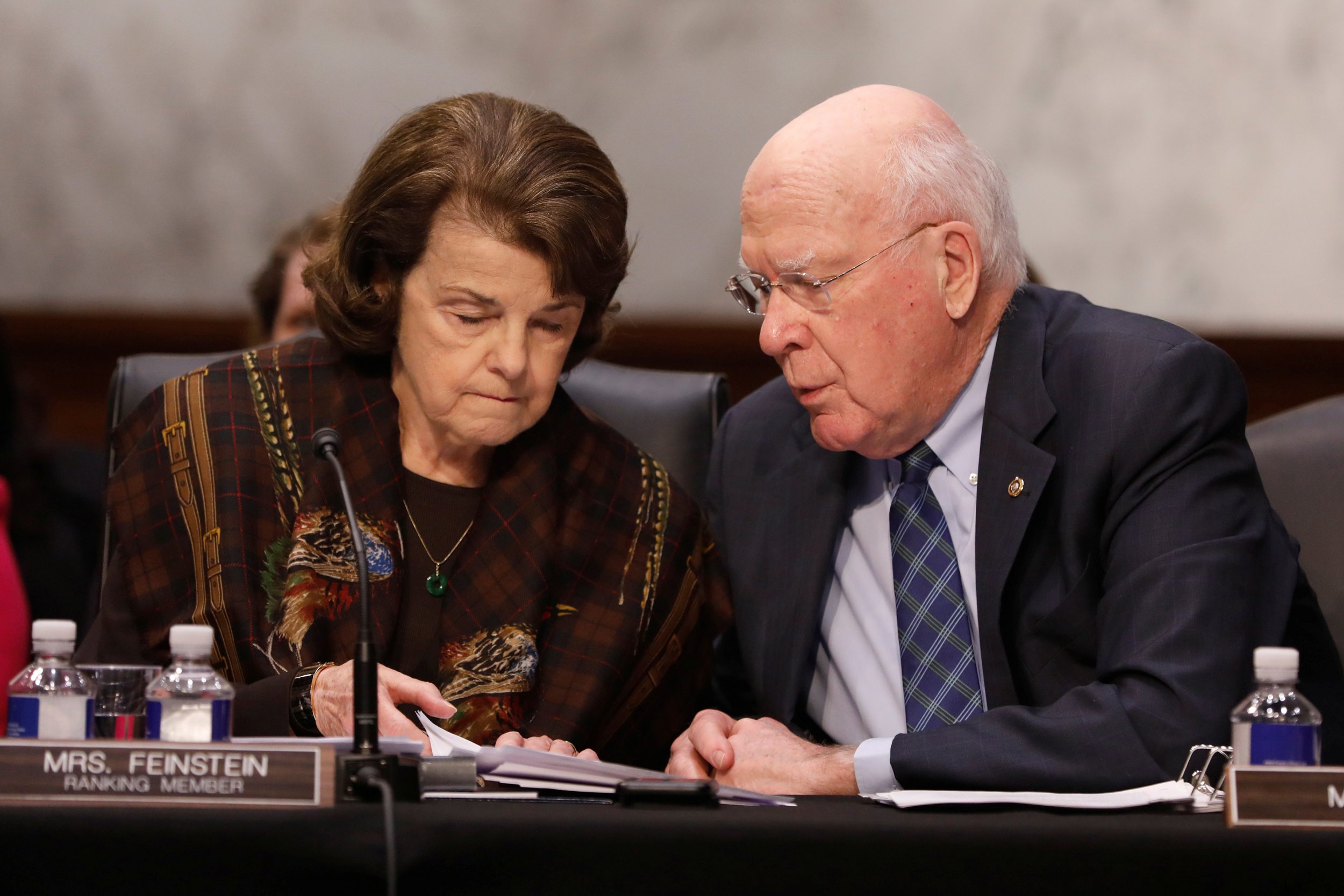 Updated | The Senate Judiciary Committee on Monday voted along strict party lines to advance Judge Neil Gorsuch, President Donald Trump's choice for the Supreme Court, to the full chamber floor for debate later this week.
Related: What happens if Senate Dems successfully filibuster over Gorsuch
After more than four hours of comments among the committee members, the 11 Republicans on the panel voted in support of Gorsuch, while the nine Democrats voted against him.
The Democrats now appear to have enough votes needed to block confirmation by the Senate, as senators Chris Coons (D-Del.) and Mark Warner (D-Va.) earlier in the day became the latest to say they will vote against Trump's nominee. Many Democrats remain angry that the GOP-controlled Senate last year didn't grant a hearing to Judge Merrick Garland, former President Barack Obama's Supreme Court nominee.
A filibuster by Democrats would likely push Senate Republicans to invoke the nuclear option, removing the 60-vote threshold for Supreme Court nominees in favor of a simple majority vote.
A full Senate vote is expected to take place Friday.
While Senate Minority Leader Chuck Schumer has asked his colleagues to join him in opposing Gorsuch's nomination, three Democrats, all from states that voted for Trump in November, so far have publicly vowed to support Gorsuch—Joe Manchin (D-W.Va.), Heidi Heitkamp (D-N.D.) and Joe Donnelly (D-Ind.).
Appearing Sunday on NBC News's Meet the Press With Chuck Todd, Schumer promised that Gorsuch won't reach the 60-vote minimum to be confirmed, while Senate Majority Leader Mitch McConnell repeated his vow that the judge will be confirmed by the end of this week, before the Senate breaks for a two-week spring recess. What is not known is whether Republicans have the votes needed to kill a filibuster and invoke the nuclear option.
Also on Monday, the Judiciary Committee voted on the nominations of Rod Rosenstein for deputy attorney general and Rachel Brand for associate attorney general out of committee. Their nominations came in the wake of Attorney General Jeff Sessions's recusal from any investigation of Russia's alleged meddling in the 2016 U.S. presidential election. If confirmed, Rosenstein would lead the Justice Department's daily operations and oversee probes into possible ties between Trump's inner circle and Russia.
This article has been updated to include the committee members' votes.