Nigerian Parliament Sets Date on Passing Delayed Budget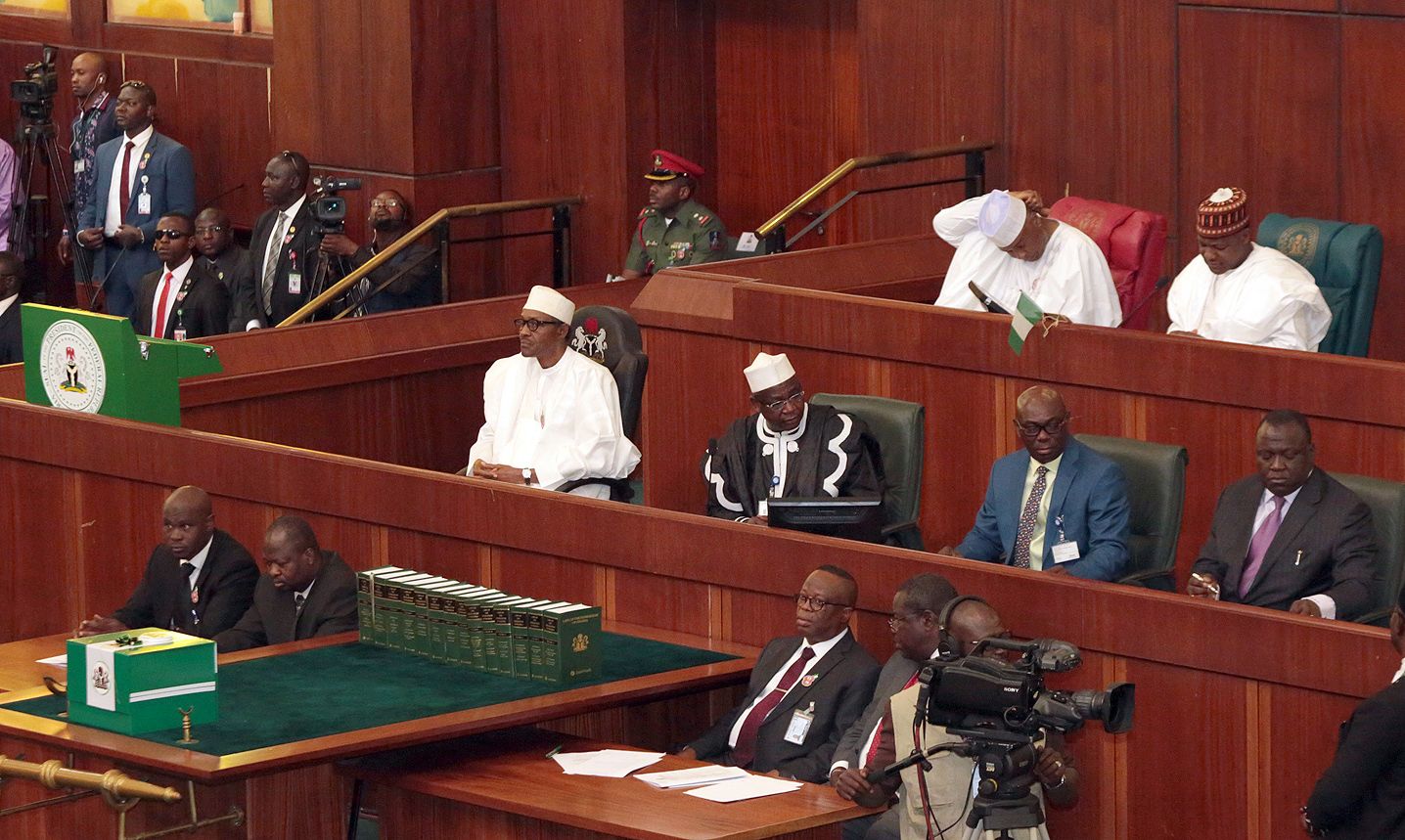 Nigerian parliamentarians say the country's budget should be passed on March 17, following multiple delays after copies of the document went missing and huge irregularities were revealed.
President Muhammadu Buhari announced Nigeria's biggest ever budget in December 2015, increasing capital spending by 20 percent to 6.1 trillion naira ($30.6 billion) and predicting a doubling of the deficit to 2.2 trillion naira ($11 billion) in 2016. Buhari's budget came amid difficult circumstances, as the West African oil giant—which depends on petroleum products for more than 90 percent of the value of its exports—struggled to deal with plummeting oil prices. Oil is now trading at around $30 per barrel, down from more than $100 in 2014.
Debating and implementation of the budget has suffered several delays since then. Hard copies of the document went missing from the Senate—the upper house of the Nigerian parliament—in January. After Buhari submitted an amended version of the budget to the Nigerian parliament, huge discrepancies were discovered, including a 3.8 billion naira ($19 million) allocation for the State House Medical Center, which treats only a few patients including the president and his family, compared to just 2.7 billion naira ($13.6 million) for the construction of hospitals throughout the country.
Representatives of both houses of the Nigerian parliament have now held talks with government ministries on their respective allocations and Abdulmumin Jibrin, who chairs the budget committee in the lower house, said its report on the budget should be submitted to both houses on March 16. "So it is safe for us to conclude that the 2016 Appropriation Bill will be passed on the 17th of March," said Jibrin using the budget's official title, Reuters reported.
The fiasco led to Buhari firing Yahaya Gusau, the director general of Nigeria's budget office, earlier in February. Nigeria is also reportedly negotiating loans with the World Bank and other international financial institutions to fund the massive spending it has outlined for the year.
This is not the first time Nigeria's national budget has been subject to delay. The 2015 fiscal plan was only passed by parliament in late April and approved by former President Goodluck Jonathan in May, after he had lost the election to Buhari but before the new president had been inaugurated.