Nigerian Authorities Raid Former VP Namadi Sambo's Office Over Alleged Arms Fraud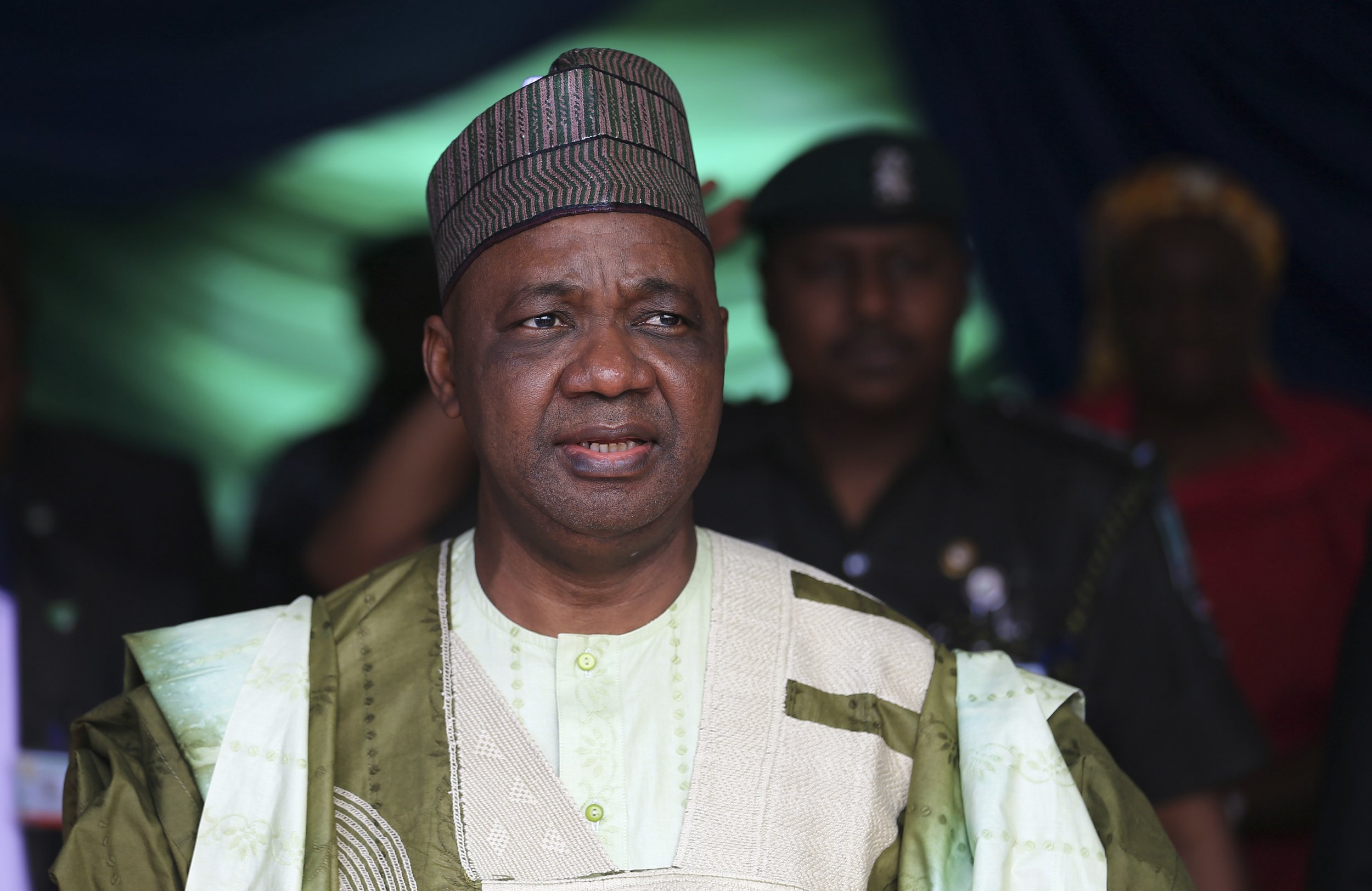 Nigerian authorities have raided the office of former Vice President Namadi Sambo as part of ongoing investigations into a $2 billion arms corruption scandal, the BBC reports.
Documents including bank statements and contracts were seized during the raid, which took place on Saturday at Sambo's office in the Nigerian capital Abuja, a source told the BBC. Sambo served as vice president under former President Goodluck Jonathan between 2010 and 2015. Sambo has not been arrested and is not currently facing any charges.
Nigeria's anti-graft agency, the Economic and Financial Crimes Commission (EFCC), reported in 2015 that $2 billion of government funds earmarked for purchasing arms to fight Boko Haram had gone missing since 2007. According to the EFCC, the money had been spent on phantom contracts for military equipment, including helicopters and fighter jets, which never materialized.
A number of high-profile figures have been arrested and charged as part of the ongoing investigations. At the center of the scandal is Sambo Dasuki, Nigeria's former national security advisor, who has been charged with 19 counts of fraud, money laundering and criminal breach of trust totaling $68 million. Dasuki denies the charges against him. Former defense minister Bello Haliru Mohammed has been charged with money laundering over 300 million naira ($1.5 million), while Olisa Metuh, publicity secretary of the People's Democratic Party (PDP), is accused of diverting 400 million naira ($2 million) of arms money into campaign funds for the PDP between November 2014 and March 2015. Both deny the charges against them.
Nigerian President Muhammadu Buhari, who has made the crackdown on corruption a signature of his administration, ordered the EFCC in January to investigate 20 former military chiefs and officers over alleged fraud, as well as 20 companies.
Newsweek contacted the EFCC for confirmation and details of the raid but did not receive an immediate response.