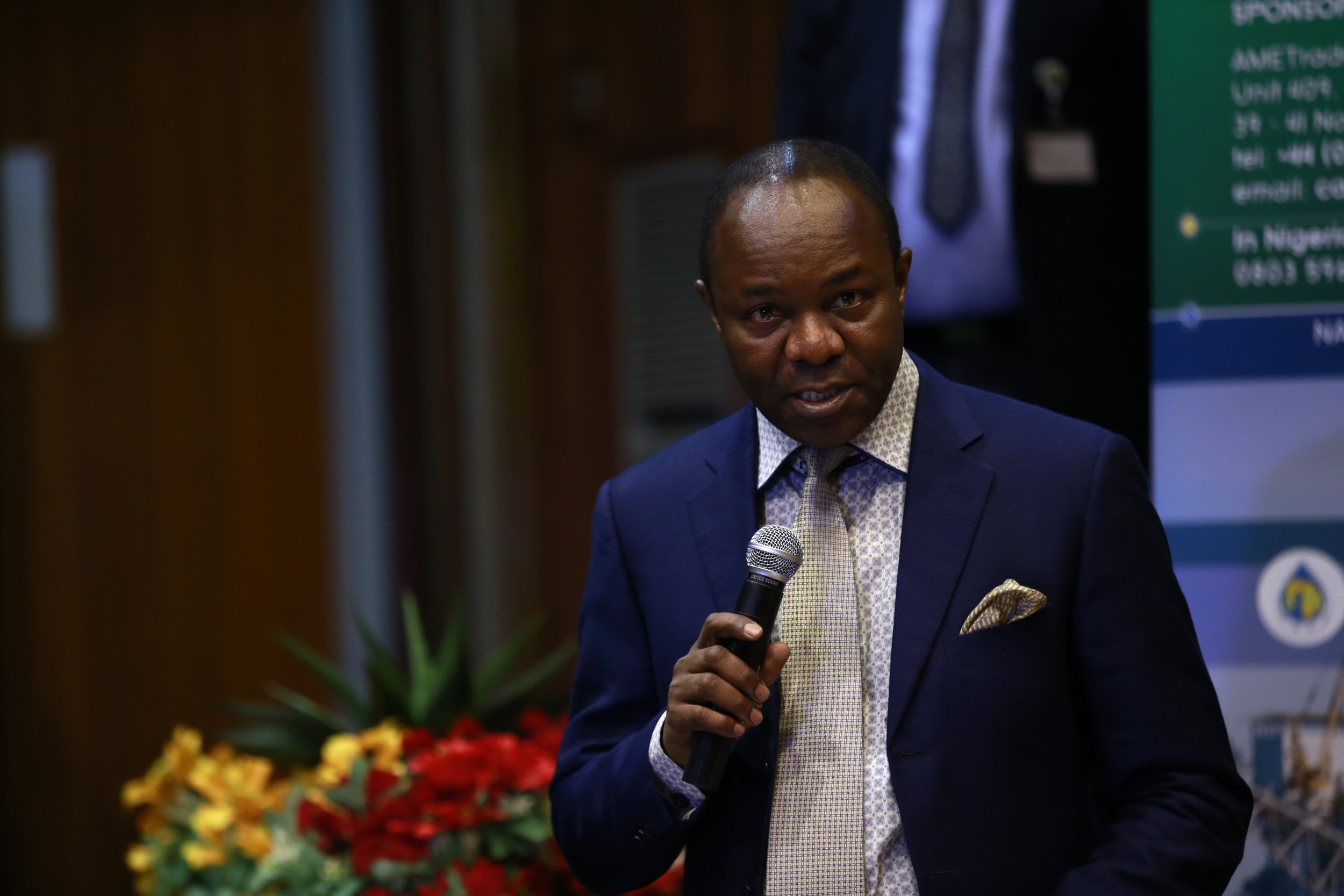 Nigeria's petroleum minister is appearing before the Senate to explain how he intends to solve a fuel shortage that has Nigerians standing in long queues outside gas stations, waiting for hours to get gas.
Emmanuel Ibe Kachikwu, who was appointed by President Muhammadu Buhari in November 2015 and also serves as head of the state-run Nigerian National Petroleum Corporation (NNPC), is due to appear before senators on Tuesday to explain how his ministry intends to solve the problem of fuel scarcity. Kachikwu recently said that he was not "a magician" and warned that the shortages could persist for the foreseeable future.
There are a number of factors that explain why Africa's biggest oil producer doesn't have enough fuel. Nigeria's economy has been hit by a global slump in oil prices, meaning that importers can't generate the dollars required to buy petrol and the state oil company isn't able to exchange crude oil for gasoline quickly enough, Reuters reported. Nigeria relies on imported fuel for around 80 percent of its energy needs, as its refineries struggle to reach full capacity due to sabotage and poor maintenance.
Oil pipelines have also been attacked around the country and the NNPC was forced to close two of its four refineries in January due to supply problems. (One of the refineries reopened in March.) The attacks are reminiscent of the mid-2000s, when Nigeria's oil production was decimated by a sustained militant campaign by groups in the Niger Delta region. The more recent attacks came after an arrest warrant on money laundering charges was issued for Government Ekpemupolo—also known as Tompolo—former leader of the Movement for the Emancipation of the Niger Delta (MEND), a prominent armed group involved in the campaign. Tompolo has denied involvement in the recent attacks and denies the charges against him, and has continued to avoid arrest for two months.
The NNPC announced on March 6 that it was trying to plug the gap by importing the equivalent of 45 million liters of fuel per day in what it called a "30-day buffer arrangement." But Nigerians continue to complain on social media of having to wait for hours at gas stations to refuel their vehicles.
Kachikwu's comments about not being a magician have been criticized by Bola Tinubu, the national leader of Nigeria's ruling All Progressives Congress (APC). "The fuel shortage is severely biting for the average person," said Tinubu in a statement seen by Reuters. "This is no joking matter. Livelihoods and people's welfare are at stake. With so much on the line, Kachikwu's flippancy was out of line."