Nigerians Divided Over Whether to Stand With Buhari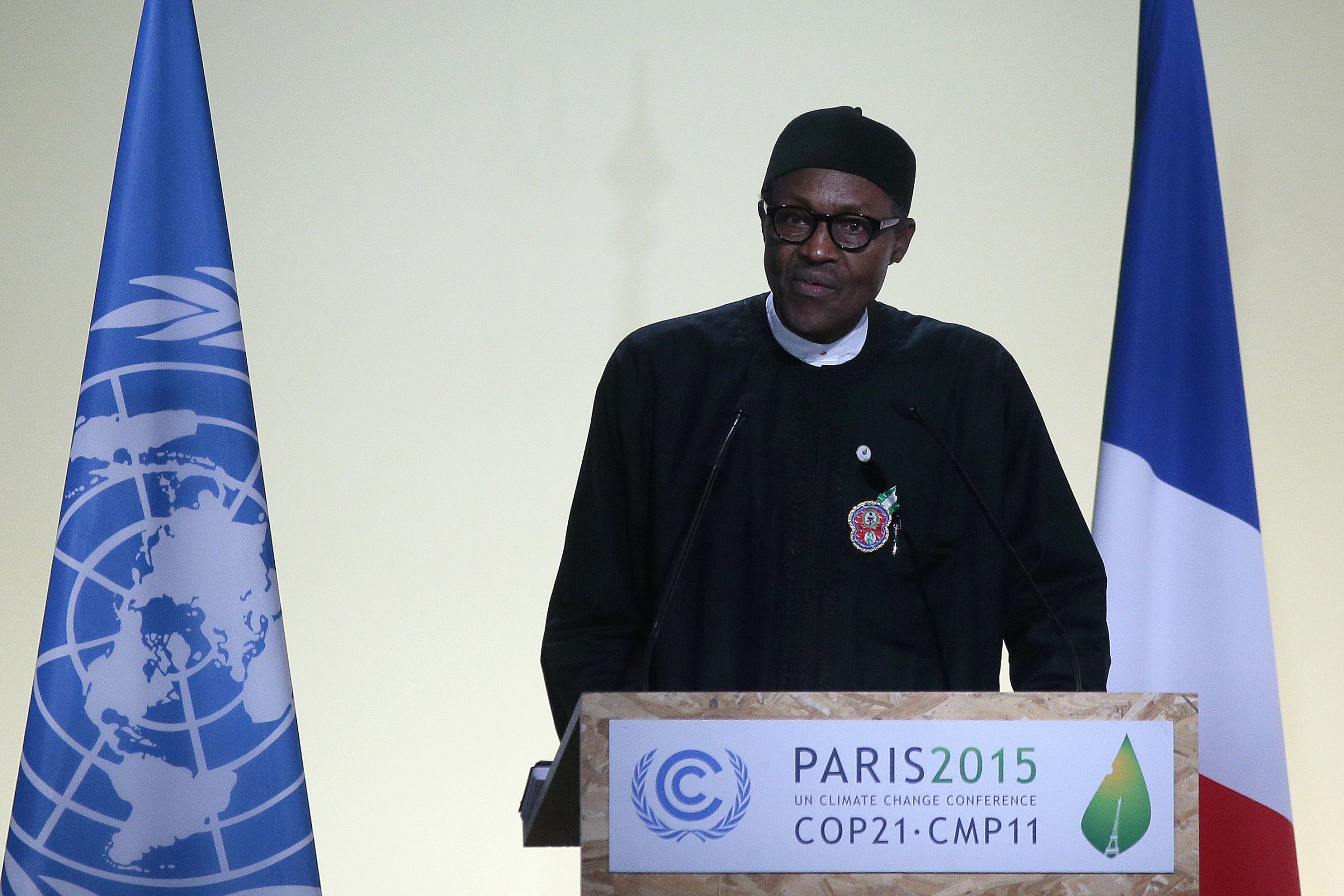 Social media in Nigeria is awash with tweets carrying the hashtag #IStandWithBuhari.
But not all of the messages posted on Thursday were positive towards Nigerian President Muhammadu Buhari, and some related to unsavory allegations against a prominent pro-Buhari movement.
I Stand With Buhari (ISWB) is a lobbying group founded in January that claims to be a non-governmental organization aimed at supporting President Buhari in his drive against corruption. Following his inauguration in May 2015, Buhari pledged to recover billions in public funds lost to graft. His administration has since ordered the arrests of a number of high-profile figures on corruption charges, including former national security adviser Sambo Dasuki, who denies the charges against him.
ISWB was planning simultaneous anti-corruption marches around the world on March 31, with the main demonstration taking place in the Nigerian capital Abuja. The group claimed that some 9 million Nigerians in the country and diaspora would have mobilized to participate in the marches. But the group has been accused of attempting to solicit more than 1.2 billion naira ($6 million) from wealthy Nigerians—including politicians—to fund the march, with a letter purporting to be from the group circulating on social media. Entitled "A Humble Request for Support," the letter has been criticized by some Nigerians on social media, who have questioned the logic of spending such vast sums on a pro-government march at a time when Nigeria is suffering fuel shortages due to problems with oil supply and more than 2 million people are displaced as a result of the Boko Haram insurgency.
Maryam Shettima, who was appointed acting national coordinator of ISWB on Monday, dissociated herself from the letter, saying it must have been written before she took over the running of the group. She told Newsweek that the marches had been indefinitely suspended. "We've canceled [them] because we don't think this is the right time to do it," says Shettima. She claims that the group is financially self-sufficient. "This group has always been self-funded by well-meaning Nigerians, who want to support the government in the fight against corruption," she says.
Shettima added that ISWB has "no ties whatsoever with the presidency." Newsweek contacted the Nigerian presidency to ask whether it endorses the group but received no immediate reply.
On social media, Nigerians are divided in their response to the affair and are using it as a vehicle to pass judgment on the president's work so far. Some have given ringing endorsements of the former military ruler, who has also redeployed 22 senior officials from Nigeria's budget office and fired the budget chief after major irregularities were found in earlier drafts of the budget, which was finally passed on Thursday, three months after it was proposed.
Others were more critical, however, citing the fuel shortages that have seen long queues gathering outside gas stations as Nigerians try to fill up their vehicles.
It would seem that those attempting to stand with Buhari on social media may actually be doing more harm than good to the president's reputation.