Nobel Peace Prize 2021 Nominees List—Stacey Abrams, Jared Kushner Among Those Nominated
Only 107 individuals and 24 organization can claim to have won the Nobel Peace Prize. Plenty more are in the running for the 2021 award, but only one will be named winner.
The Norwegian Nobel Committee (NNC), a five member panel that decides who wins, does not comment on nominations. However some choose to reveal their picks.
Nominations for 2021's award have been trickling out ahead of last Sunday's deadline, while more names were revealed in a survey of Norwegian lawmakers by Reuters.
The bar for nominations is relatively low. They're accepted from lawmakers, ex-winners, heads of state and university chancellors, among others. That has allowed dictators Adolf Hitler and Josef Stalin to be among past nominees.
Here Newsweek takes a look at the nominees named for 2021. In alphabetical order...
Stacey Abrams (voting rights activist)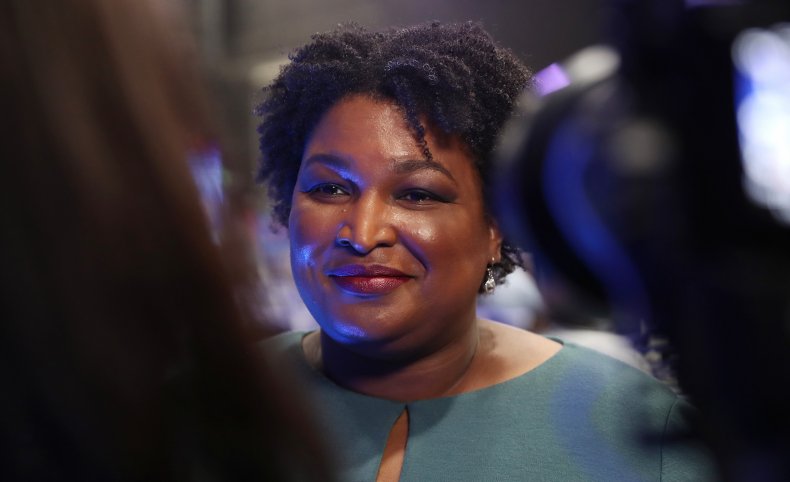 The former Georgia gubernatorial candidate's work has been credited with boosting voter turnout in the state, possibly helping Joe Biden become U.S. president.
Abrams, who narrowly lost the race to become Georgia's mayor in 2018, was reportedly nominated by a Norwegian lawmaker, Lars Haltbrekken.
He said he nominated her for her work to promote nonviolent change through voting.
Black Lives Matter (social movement)
Since it was founded in 2013, the movement has become a leading organization against police brutality and racism, as well as helping organize demonstrations against the death of Black man George Floyd in Minneapolis police custody last summer.
It was nominated by another Norwegian lawmaker, Petter Eide. In his nomination papers, The Guardian reported, he said BLM had forced countries to face up to racism.
The Black Lives Matter Global Network Foundation, an organization dedicated to supporting the movement, responded to the nomination on Twitter, writing: "We're only getting started."
"I find that one of the key challenges we have seen in America, but also in Europe and Asia, is the kind of increasing conflict based on inequality,' Eide said. 'Black Lives Matter has become a very important worldwide movement to fight racial injustice.'
Committee to Protect Journalists
A New York-based nonprofit promoting global press freedom. "We defend the right of journalists to report the news safely and without fear of reprisal," its website states.
The organization highlights jailing of journalists and clampdowns on their reporting. It made headlines last year when it said "at least 125 press freedom violations" were reported by journalists in the U.S. over three days during demonstrations against the death of George Floyd.
COVAX program (COVID vaccine initiative)
The global initiative aims to "ensure rapid and equitable access to COVID-19 vaccines for all countries, regardless of income level" through manufacturing and supplies.
Led by the World Health Organization and the Gavi "vaccine alliance," it says it's "on track" to deliver at least 2 billion doses, including 1.3 billion to 92 lower income economies, by the end of the 2021.
Daniel Ellsberg (Pentagon Papers whistleblower)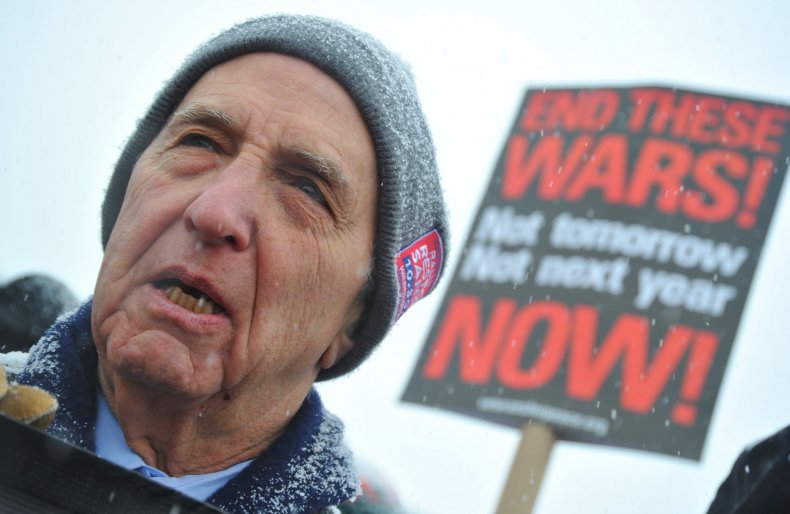 The military analyst behind the leaking of the "Pentagon Papers"—thousands of pages of secret government documents relating to the U.S.' role in the Vietnam War.
Ellsberg, who has been nominated several times, leaked the papers in 1971 in the hope they might end the conflict. His story is portrayed in the 2017 movie The Post.
Aminatou Haidar (Western Sahara activist)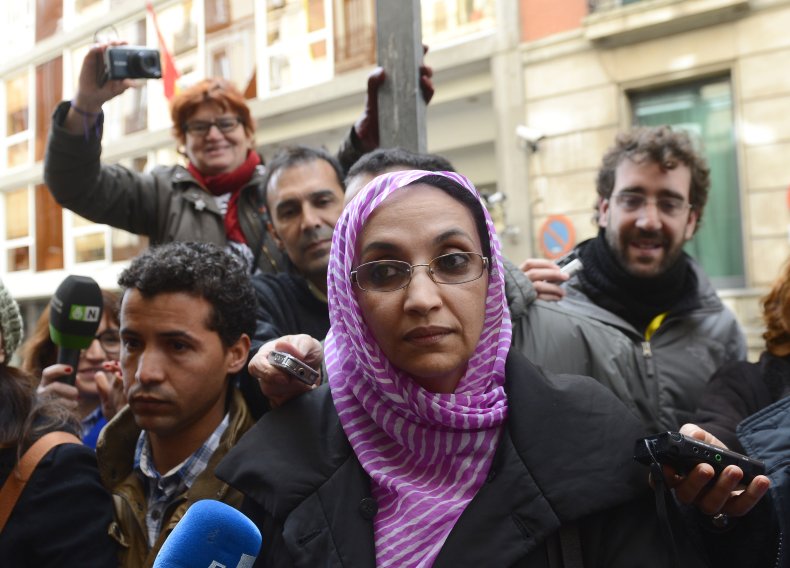 A human rights activist who advocates for the independence of Western Sahara, a disputed territory in North Africa which is largely controlled by Morocco.
Nicknamed the "Gandhi of Sahara," she was nominated for her peaceful campaigning, Reuters reports.
Hong Kong Free Press (news website)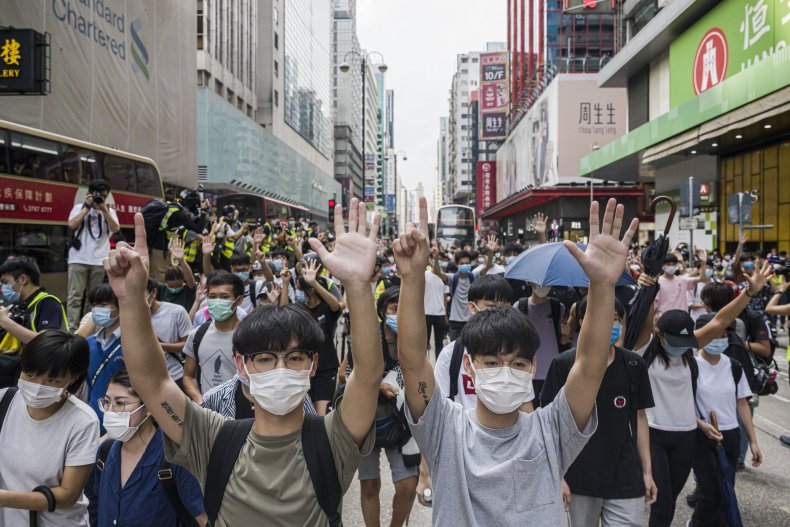 Pro-democracy demonstrations swept the former British colony in 2019 and 2020 as China sought to assert its control in the region through a controversial extradition bill. The bill would have allowed criminal suspects to be extradited to mainland China.
News website HKFP, which describes itself as impartial title that "seeks to give focus to under-reported issues and critical voices," has been praised by many commentators for its coverage of the events. It was reportedly nominated by three Norwegian lawmakers. One of them, Terje Breivik, told Norway's Adresseavisen newspaper the title was "incredibly important."
"It is more important than ever that there are news sites that report in English on the trampling of democracy that is now taking place in Hong Kong, regardless of whether Beijing tries to silence the stories of the pro-democracy activists," Breivik said
International Fact-Checking Network
A unit of the Poynter Institute that works to unite fact-checkers worldwide. Founded in 2015, the forum seeks to promote higher standards in fact-checking.
It has established a "code of principles" for fact-checkers and arranged numerous conferences to bring them together, before the coronavirus pandemic began.
Responding to the nomination by Norwegian lawmaker Trine Skei Grande, Poynter said: "We see it as an important validation of the work of fact-checkers worldwide."
International Scout Movement
Two organisational bodies that help co-ordinate more than 160 scouting groups worldwide are also among the nominees. The Global Organization of Scouting and the World Association of Guides and Women Scouts were reportedly chosen for their contribution to peace and dialogue. They were picked by Solveg Shides, a former chief commissioner of Norwegian Guides and Scouts.
International Space Station (ISS)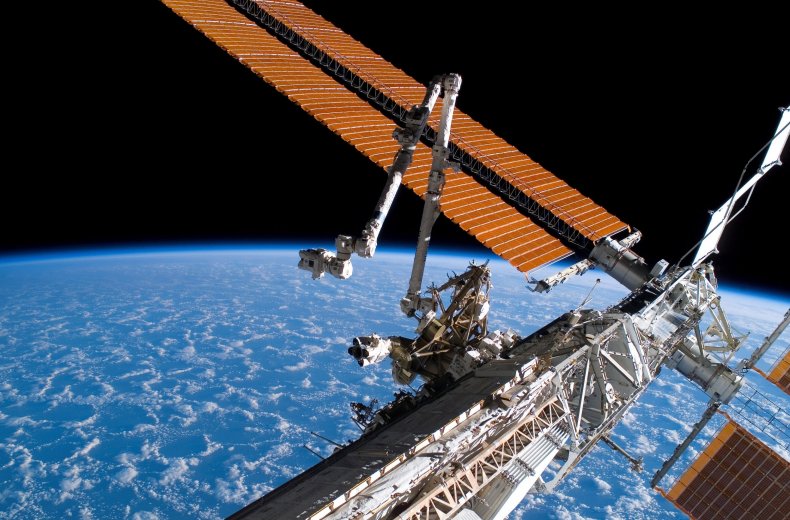 One nominee is floating more than 200 miles above our heads. The ISS has been used by multiple nations to conduct experiments away from Earth's atmosphere since 1998. Campaigners have long-called for the ISS to be recognized with a Nobel Peace Prize, for which it was also nominated in 2020.
Iustitia (Polish judges group)
The Association of Polish Judges, whose Latin name Iustitia translates as "Lady Justice," works to defend civil rights in the country, where authorities have imposed a near-total ban on abortion.
Norwegian lawmaker, Jette Christensen, submitted its nomination because "by fighting for the rule of law in Poland, she works for a Europe based on rules."
Barbara Lee (U.S. Congresswoman)
U.S. Representative for California, Barabara Lee was first nominated in 2005, as part of the "1000 PeaceWomen" project.
The initiative highlighted Lee's stance as the only member of congress to vote against a post-9/11 resolution giving President Bush authority to conduct war with Iraq in 2003, as well as her work to help stop the spread of HIV and AIDS.
Belarussian opposition leaders
Svyatlana Tsikhanouskaya, Maria Kolesnikova & Veronika Tsepkalo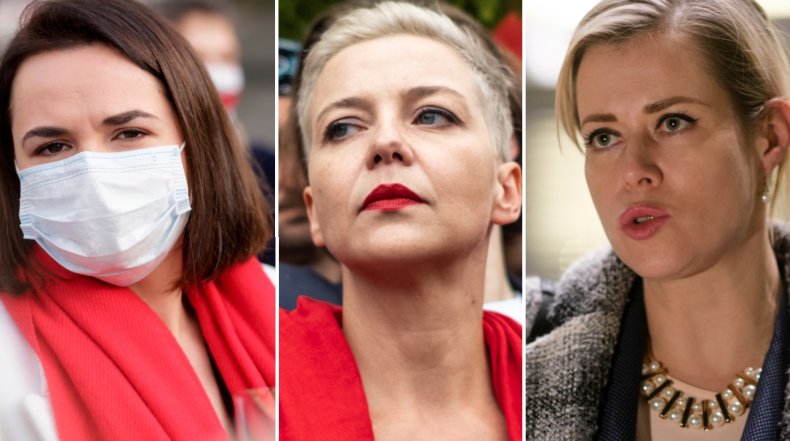 The three women have been nominated for "their struggle for fair elections and for inspiring peaceful opposition" against Belarussian leader Alexander Lukashenko.
Protests have been held in the country's capitol, Minsk, after Lukashenko claimed victory over opposition leader Tsikhanouskaya in the disputed August 2020 election.
Tsikhanouskaya and Tsepkalo, the wife of former ambassador to Washington Valery Tsepkalo, have fled into exile, while protest organizer Kolesnikova faces charges of incitement to undermine national security
Jared Kushner and Avi Berkowitz (ex-White House advisers)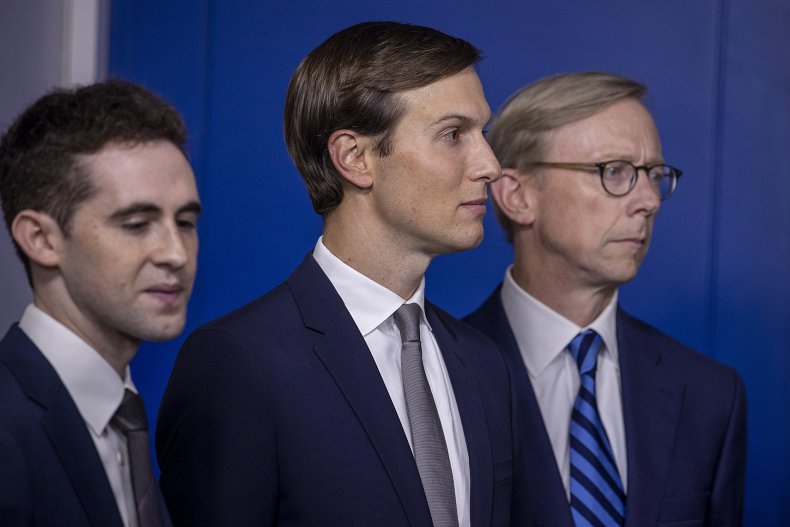 Kushner, Donald Trump's son-in-law, and his deputy, Berkowitz, have been nominated for their work on the Middle East peace process. The pair played a role in a deal known as the "Abraham Accords" between Israel and Arab nations, namely: United Arab Emirates, Bahrain, Sudan and Morocco.
They were nominated by American attorney Alan Dershowitz, who was eligible to nominate as a professor emeritus of Harvard Law School. Former U.S. President Donald Trump has also been nominated for his role in the peace deal (see below).
NATO (military alliance)
The military alliance of 28 countries that border the North Atlantic Ocean, has also been nominated, according to Reuters.
Speculation about the group's future has been rife in recent years amid a dispute over the size of financial contributions made by neighbours.
In a report looking to the decade ahead for the organization, it warned of the threat from emerging "authoritarian states with revisionist foreign policy agendas."
Alexei Navalny (Russian dissident)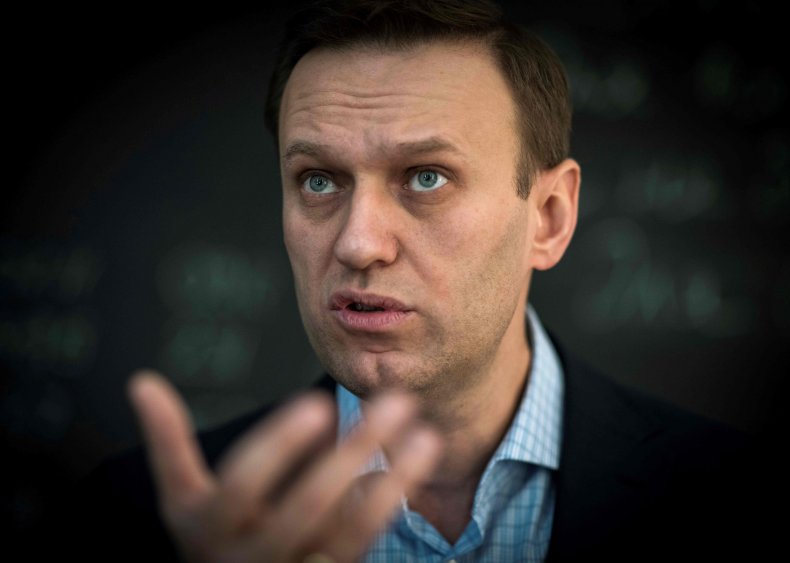 Russia's leading opposition figure has become a figure around whom President Vladimir Putin's critics have begun to unite.
Navalny was nearly killed in an attack involving a military-grade Novichok nerve agent in August 2020. He returned to Russia last month after receiving treatment in Germany.
However, he was detained on his return and has since been jailed for two years. Protests have been held in Moscow over his detainment.
Reporters Without Borders
Another nominee seeking to protect global press freedom. Reporters without Borders is perhaps best known for compiling the 180-country World Press Freedom Index.
Last year, the organization reported that some strict lockdowns imposed in response to the coronavirus pandemic had posed new threats for media freedom.
In 2019, it was among other organizations to praise the efforts of that year's Nobel Peace Prize winner, Ethiopian Abiy Ahmed, in restoring press freedom in the country.
However, it has since reported on the Nobel peace laureate's brutal military operation in his own country, which has resulted in the jailing of journalists for their reporting.
Zineb el Rhazoui (journalist)
Moroccan-born French journalist El Rhazoui also features among the 2021 nominees, according to Reuters. The former Charlie Hebdo journalist was on holiday on the day that 12 people were murdered by militant Islamists at the magazine's office in Paris. She has been a critic of aspects of Islam and has written a book on what she calls "Islamic fascism."
Greta Thunberg (environmental activist)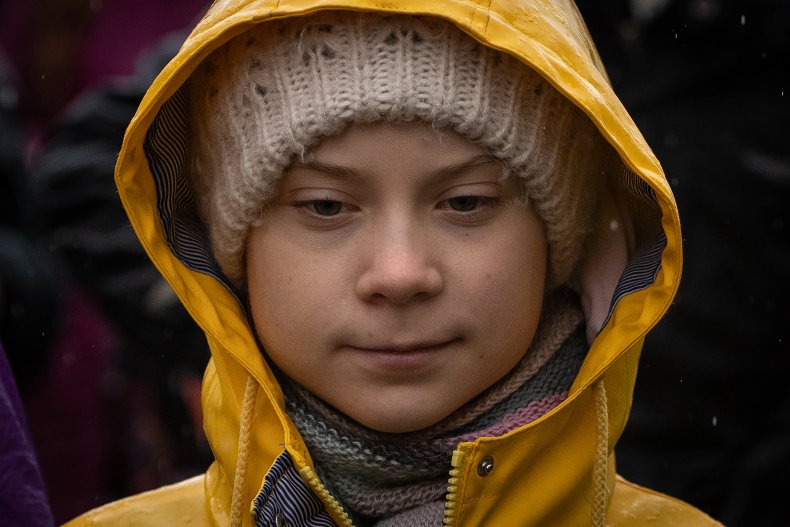 Climate campaigner Thunberg was a surprise omission from the nominations list in 2019 but did feature—unsuccessfully—in 2020. Now 18-years-old, the Swede has become internationally known for her forthright calls for world leaders and everyday folk to do more to tackle climate change.
Donald Trump (ex-President of U.S.)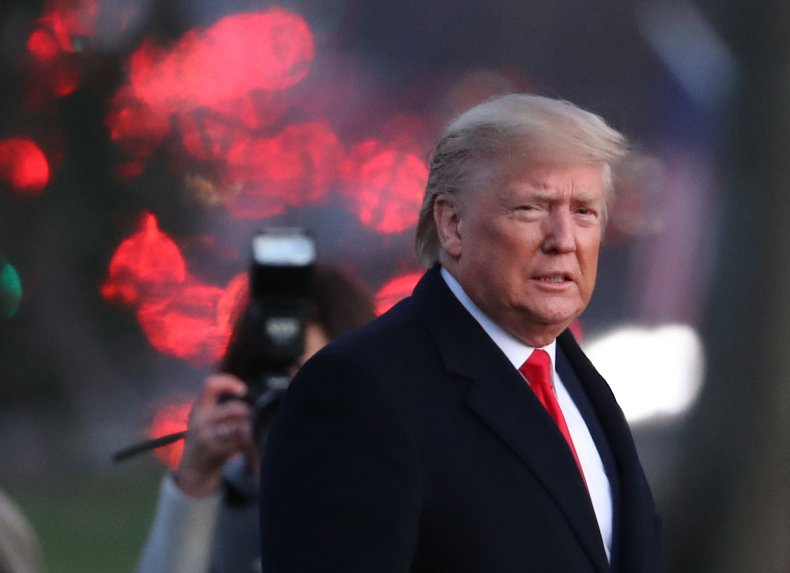 Former U.S. President Trump has been nominated twice, for working for peace in the Middle East and his anti-war stance.
In his nomination letter, reported by Fox News, Norwegian lawmaker Christian Tybring-Gjedde said: "For his merit, I think he has done more trying to create peace between nations than most other Peace Prize nominees."
Australian law professor David Flint also nominated Trump, praising the "Trump Doctrine" against endless wars.
Speaking to Sky News in September, he said: "What he has done with the Trump Doctrine is that he has decided that he would no longer have America involved in endless wars, wars which achieve nothing, but the killing of thousands of young Americans and enormous debts imposed on America."
It was thought Trump had been nominated for the award in 2018. The New York Times reported at the time that organizers believed the nominations were made by someone unauthorized to do so.
Months after his most recent nominations, Trump was impeached for inciting insurrection at the Capitol in Washington, D.C. in January. He faces a Senate trial later this month
UNHCR (U.N. refugee agency)
Since it was founded in 1950, the United Nations High Commissioner for Refugees has provided help to refugees, asylum-seekers, internally displaced and stateless people.
According to its website, the organization works "to ensure that everybody has the right to seek asylum and find safe refuge, having fled violence, persecution, war or disaster at home."
The U.N.'s World Food Program was named last year's Nobel Peace Laurette for its work in tackling hunger in war-torn areas.
WikiLeaks (anti-secrecy website)
Since it launched in 2006, Wikileaks has become renowned for publishing classified documents relating to the national security, wars and the movie industry.
Its founder, Julian Assange, is wanted by authorities in the U.S. over the release of thousands of classified documents in 2010 and 2011. A British judge has ruled that Assange cannot be extradited to the U.S., where he faces up to 175 years in jail.
Norwegian lawmaker Snorre Valen, WikiLeaks' nominator, said WikiLeaks was "one of the most important contributors to freedom of speech and transparency" in this century.
"By disclosing information about corruption, human rights abuses and war crimes, WikiLeaks is a natural contender for the Nobel Peace Prize," he told Reuters.
_______________________________________________________________________
Other nominations, not publicly disclosed, will not be officially revealed for 50 years. You can search previous nominations since 1970 on the Nobel Prize's official website.
NNC members have until the end of February to make their own nominations.
This year's winner is scheduled to be announced—along with winners of other Nobel prizes—in October, with the coveted gong presented to the winner in December.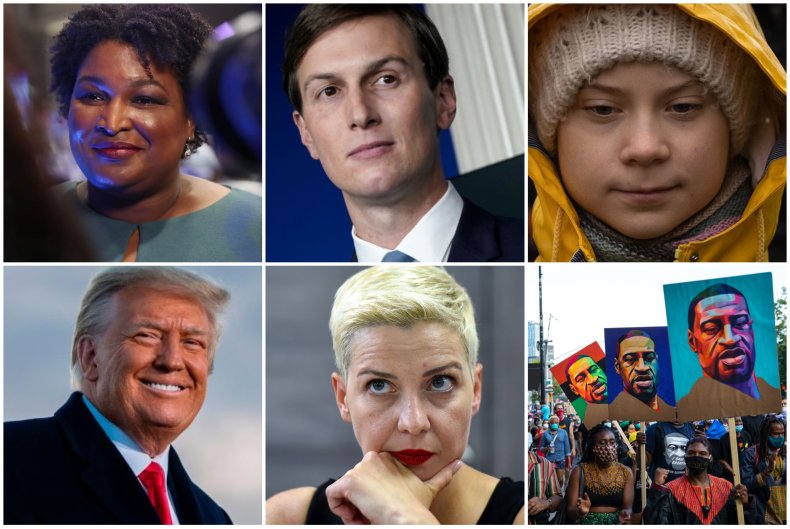 Correction 2/4/21, 4:33 p.m. ET: This article was updated to use Hong Kong Free Press' description of its title.
Correction 2/5/21, 10:55 a.m. ET: This article originally referred to Veronika Tsepkalo as a former ambassador to the U.S.—her husband Valery Tsepkalo is a former ambassador to Washington. Newsweek regrets the error.