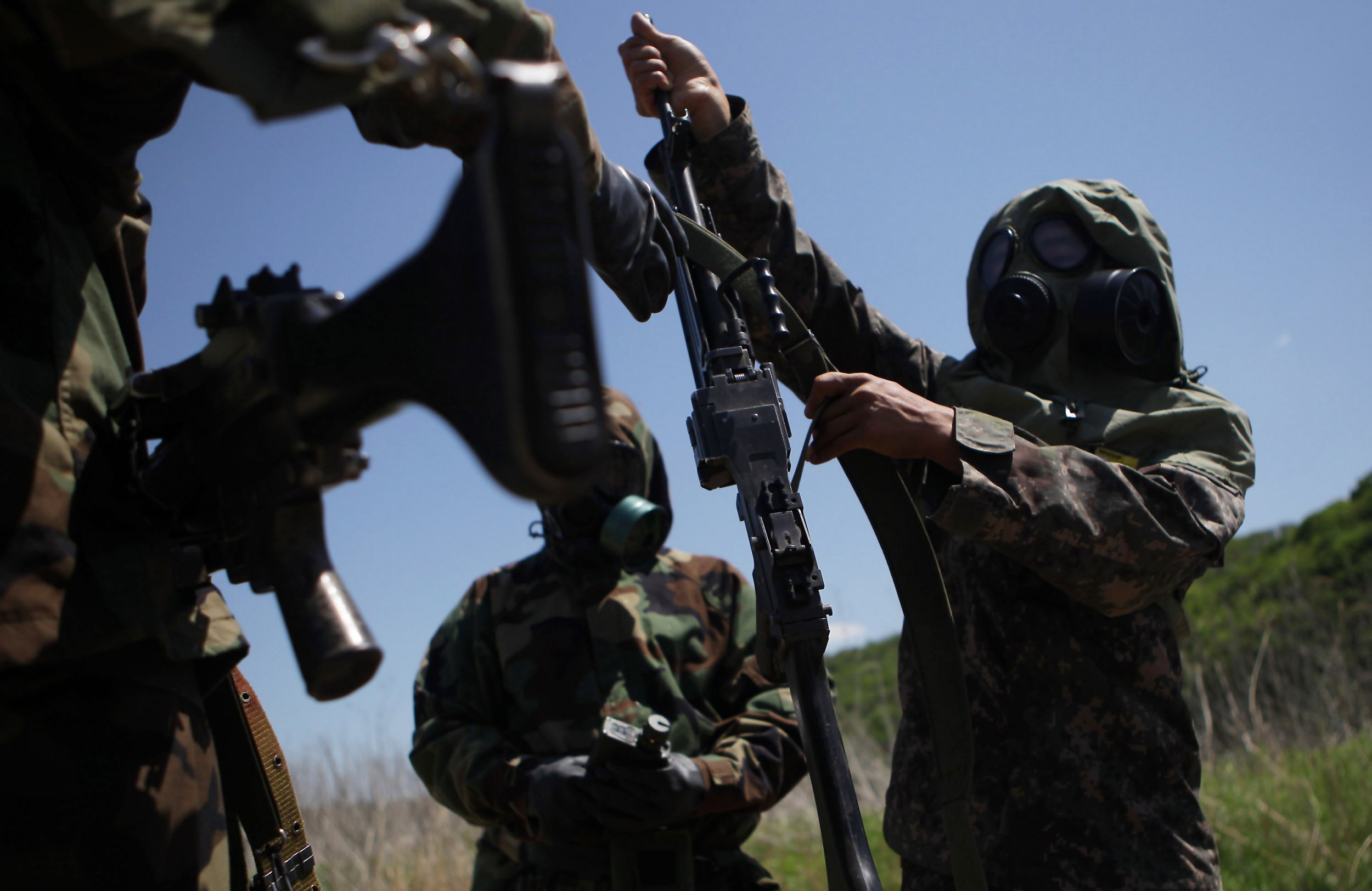 North Korea has countered President Donald Trump's accusations that supreme leader Kim Jong Un was developing chemical and biological weapons, claiming that it was the U.S. that had developed such weapons of mass destruction and used them in various conflicts around the world, including on the Korean Peninsula.
The North Korean Foreign Ministry's Institute for American Studies issued a statement Wednesday in response to claims by "some U.S. media and experts" that the reclusive, militarized state had amassed a deadly arsenal of chemical and biological weapons. The state-run institute denied the charge, which was recently included in Trump's debut National Security Strategy, and branded the U.S. "an empire of evils full of plots, fabrications, lies and deceptions." Attacking the U.S.'s long history of involvement in conflicts abroad, the government body then suggested that the Pentagon's own alleged use of chemical and biological agents during warfare against North Korea and other foes may have been racially motivated.
Related: What war with North Korea looked like in the 1950s and why it matters now
"The barbarous bacteriological atrocities perpetrated by the U.S. imperialist beasts during the Korean War still stand in relief in our people's memories," the institute's press director said in a statement, according to the official Korean Central News Agency.
"And they are also the American politicians and the white supremacists making conceived attempts for state terrorism and racial extinction through overt research and development of the biological weapons in the worldwide-scattered U.S. laboratories," it added.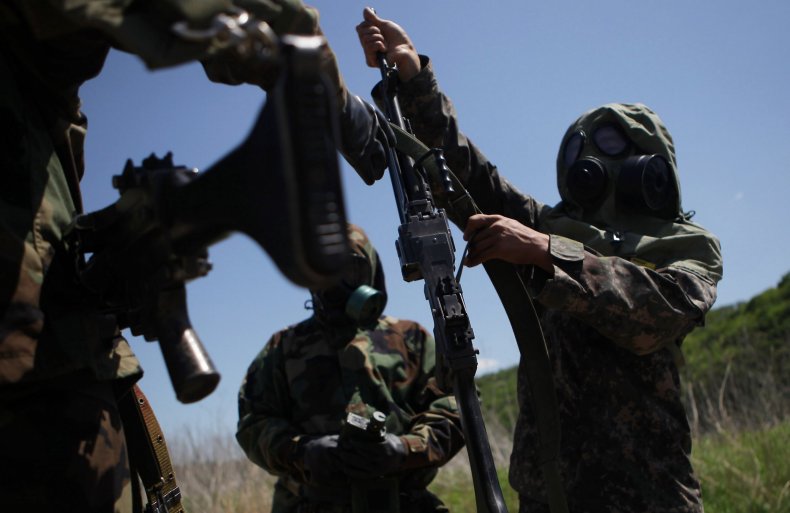 The 1950-1953 conflict fought between North Korea, backed by China and the Soviet Union, and South Korea, supported by the U.S. and U.N., followed the post-World War II division of the Korean Peninsula and has been widely regarded as the first active conflict of the Cold War. The Korean War ended in what was essentially a territorial stalemate and an armistice that offered no lasting guarantee of peace, paving the way for decades of hostility between the rival neighbors.
Residual enmity, especially from the North Korean side, has been fueled in the form of accusations of war crimes committed during the vicious conflict. All three generations of North Korea's ruling Kim dynasty have charged the U.S. and its allies of causing wanton death and destruction via a massive, non-discriminatory air campaign and of weaponizing diseases to wipe out communist forces. The U.S. has fervently denied resorting to biological warfare, but it may have taken then-President Harry Truman himself to prevent the U.S. military from using a nuclear bomb by relieving his top commander, General Douglas MacArthur, when China intervened in 1951.
As the conflict raged on abroad, the U.S. did, however, test dispersing biological agents on its own people, including in the city of San Francisco between September 1950 and February 1951. In June 1966, the U.S. exposed commuters on the New York City subway system to an anthrax substitute. While these experiments were generally considered harmless, if not ethically ambiguous, the infamous, four-decade Tuskegee syphilis experiment both anticipated the suffering of its unknowing participants and was explicitly racial in nature. From 1932 to 1972, the U.S. Public Health Service recruited hundreds of African-Americans suffering from syphilis, purporting to help them, while in actuality refusing them adequate treatment to test the progression of the disease.
The uncovering of the Tuskegee syphilis experiment and the outrage that ensued led to other revelations, including a 1946-1948 U.S. government experiment in which U.S. health workers intentionally infected hundreds of unconsenting Guatemalans with gonorrhea and syphilis. The study reportedly included Guatemalan sex workers who were later encouraged to spread the disease among locals. In 2010, then-Secretary of State Hillary Clinton apologized for the experiment, calling it "clearly unethical," in a statement cited by Reuters.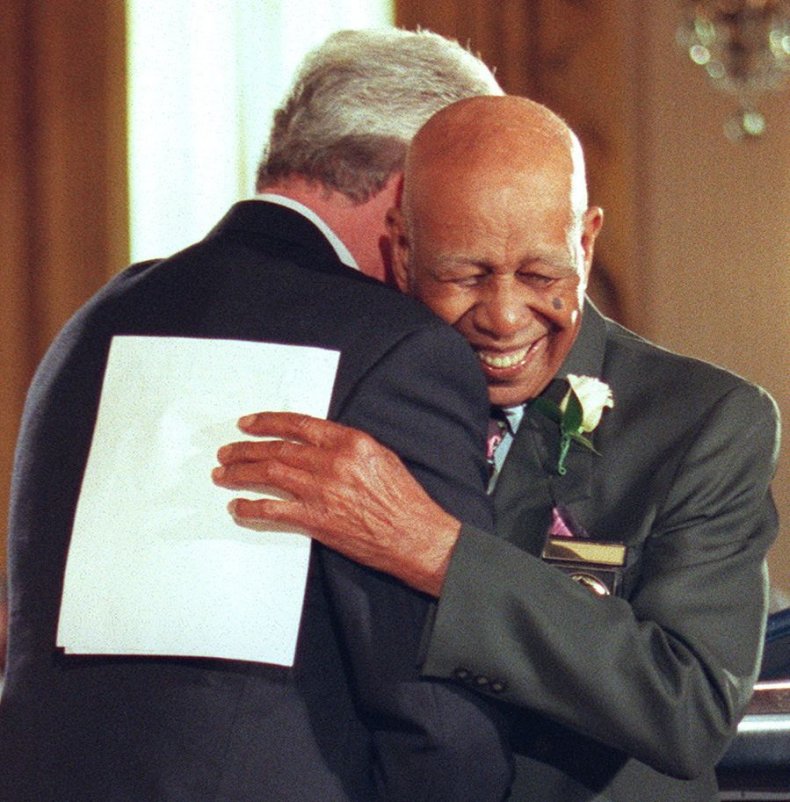 North Korea has long been critical of U.S. foreign policy abroad, especially the 21st-century invasions of Afghanistan and Iraq, the latter of which was partially inspired by the belief that Iraqi President Saddam Hussein possessed weapons of mass destruction. Despite international sanctions, North Korea tested its first nuclear weapon in 2006 and further U.S. intervention in conflicts in countries such as Libya and Syria hardened its resolve to develop a hydrogen bomb and intercontinental ballistic missiles capable of hitting the U.S., both of which the youngest Kim managed to do this year, despite Trump's threats.
Facing increased U.S. military pressure, North Korea has vowed to cling to its nuclear weapons as long as it felt Washington posed a danger to Kim's government, but has deflected claims it possessed thousands of tons of chemical weapons of its own and reports of human rights abuses. North Korea has instead accused the U.S. of devising "Plan Jupiter," an alleged U.S. chemical and biological assault "to exterminate the Korean nation in order to realize its wild ambition for dominating the world." North Korea then claimed to have foiled such a plot against Kim's life in May, but did not provide any specific details of the alleged attempt.