North Korea Reveals How It Defied U.S. and Other Nations Failed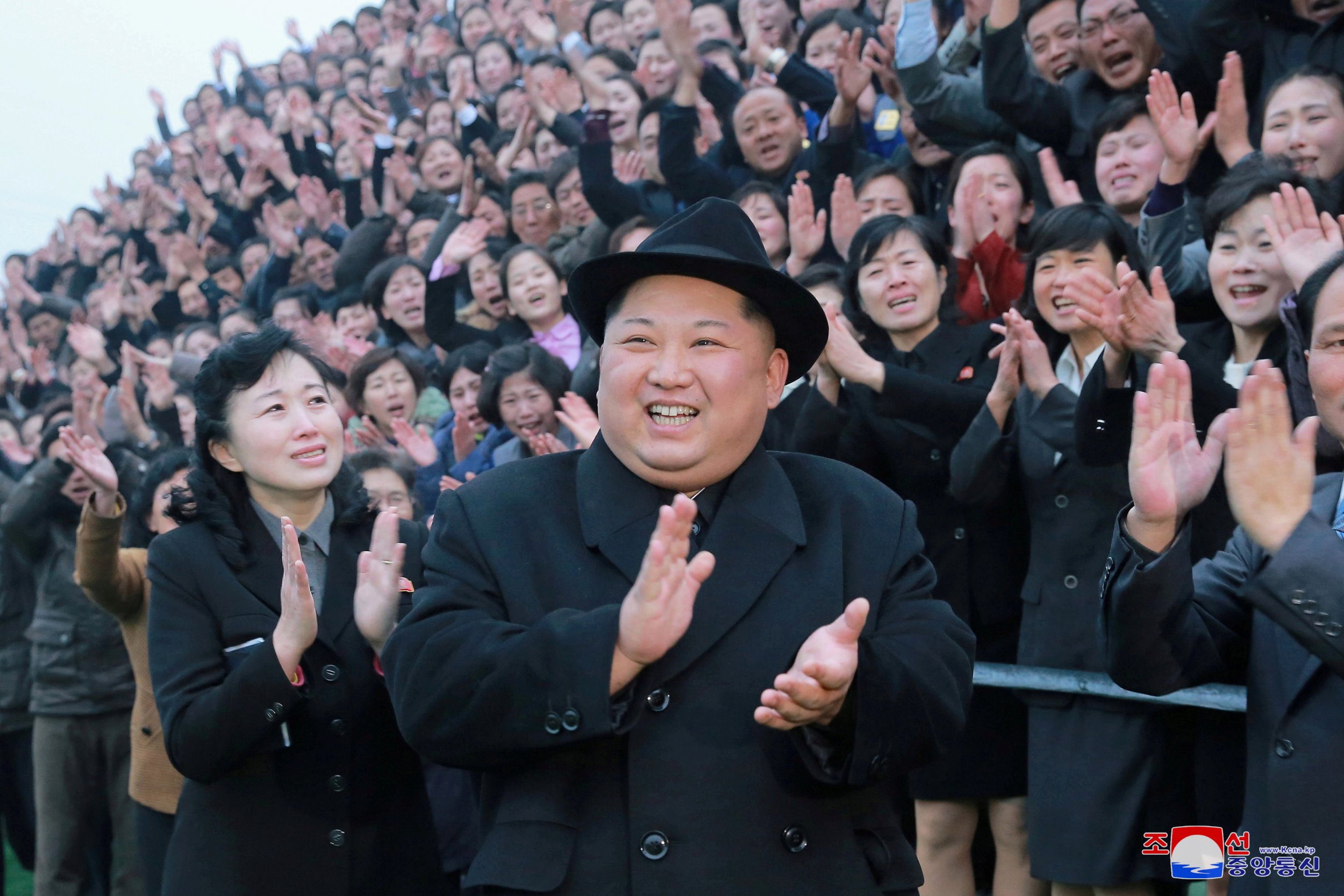 North Korea's defiance of U.S. foreign policy has earned it a top spot on the lists of foes compiled by various administrations, with President Donald Trump being no exception. Despite decades of overwhelming pressure, North Korea revealed Friday how it has managed to develop nuclear weapons and openly work on missiles capable of delivering them to the U.S.
Rodong Sinmun, the official newspaper of the ruling Korean Workers' Party, published an article calling for a military build-up based on the reclusive nation's strict public adherence to self-reliance, encoded in the state ideology of Juche. Having recently declared itself a nuclear state in the face of intense economic sanctions and U.S. military pressure, North Korea said it succeeded only because its defense industry was self-built and armed with "an anti-imperialist class consciousness."
Related: North Korea wants to reunite with South, but only if U.S. stays out
"Some countries known as regional powers and relatively rich countries failed to augment the military capability due to the sanctions of the U.S. and other imperialist powers," the commentary read, according to the official Korean Central News Agency.
"The main reason is that they met the demand for the weapons by purchasing them from other countries as they failed to firmly arm the service personnel with the anti-imperialist independent consciousness and had a weak self-supporting defense industry foundation," it added.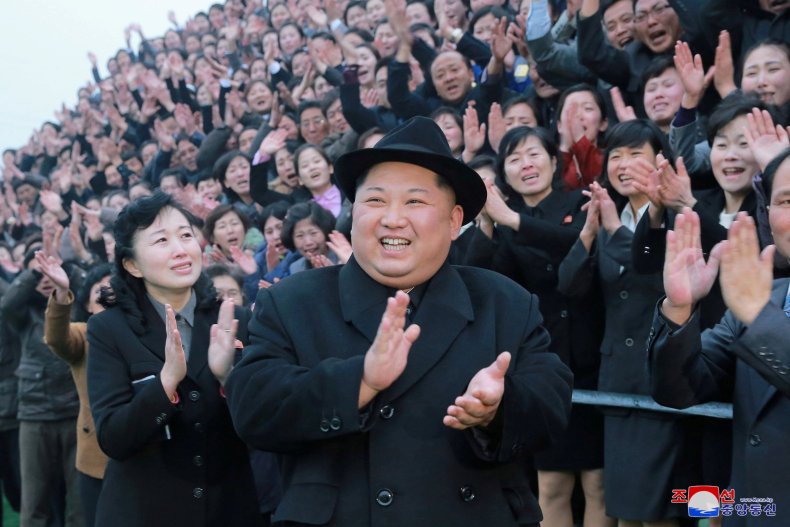 North Korea, a relatively poor country, has invested most of its resources into developing its armed forces and a credible deterrent against a potential U.S. invasion. Much of this has been inspired by the U.S.'s history of invasions, regime changes and attacks against foreign foes. In particular, the U.S.-backed efforts to overthrow Iraqi President Saddam Hussein and Libyan leader Muammar el-Qaddafi have stuck with North Korea. Both Arab leaders began developing nuclear weapons and ceased, but were the target of U.S.-sponsored military action that removed them from power and ultimately killed them.
North Korea's founder Kim Il Sung began looking into nuclear weapons shortly after reaching a stalemate in a war with U.S.-backed South Korea in which fighting lasted between 1950 and 1953, but animosities have never ceased. After decades of failed negotiations with the West, Kim Il Sung's son and successor, Kim Jong Il, oversaw the country's first nuclear weapons test in 2006.
Since then, the country has conducted five more nuclear tests, the most recent being a powerful hydrogen bomb explosion conducted under the latest installment of the Kim dynasty, Kim Jong Un, in September. Young North Korean supreme leader Kim Jong Un also managed to launch the country's first two intercontinental ballistic missiles (ICBMs) in July, prompting a more intense phase of the already escalating tensions between him and Trump.
After North Korea's most recent and highest ICBM launch in November, the country officially declared itself a nuclear weapons state. In Kim Jong Un's New Year's speech, he pledged to continue down the path of developing weapons of mass destruction, but made a key offer to restart dialogue with his southern neighbor. Negotiations have progressed, inspiring both countries to reopen lines of communication and participate jointly in the Winter Olympics, set to be held next month in the South Korean city of Pyeongchang.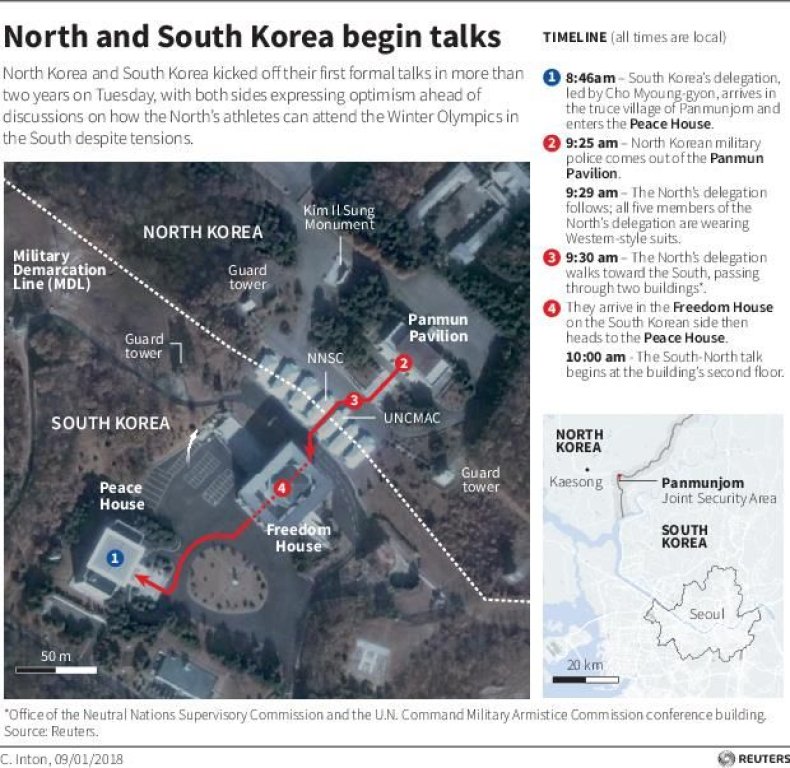 While recent inter-Korean peace talks have, at least temporarily, eased tensions on the Korean Peninsula, North Korea has insisted its nuclear weapons and ballistic missiles were not up for debate. These growing arsenals were ostensibly homemade, but some Western and South Korean reports suggested that other countries, including China and Russia, have assisted.
Either way, the U.S. has refused to officially endorse the talks unless North Korea first indicated it would abandon its nuclear weapons, which it says it would, but only if the U.S. ceased hostilities toward the Cold War-era foe. During a meeting in Vancouver of countries that participated in the coalition backing South Korea during the Korean War, Secretary of State Rex Tillerson affirmed that military action was still a very real option for the U.S. in dealing with North Korea.