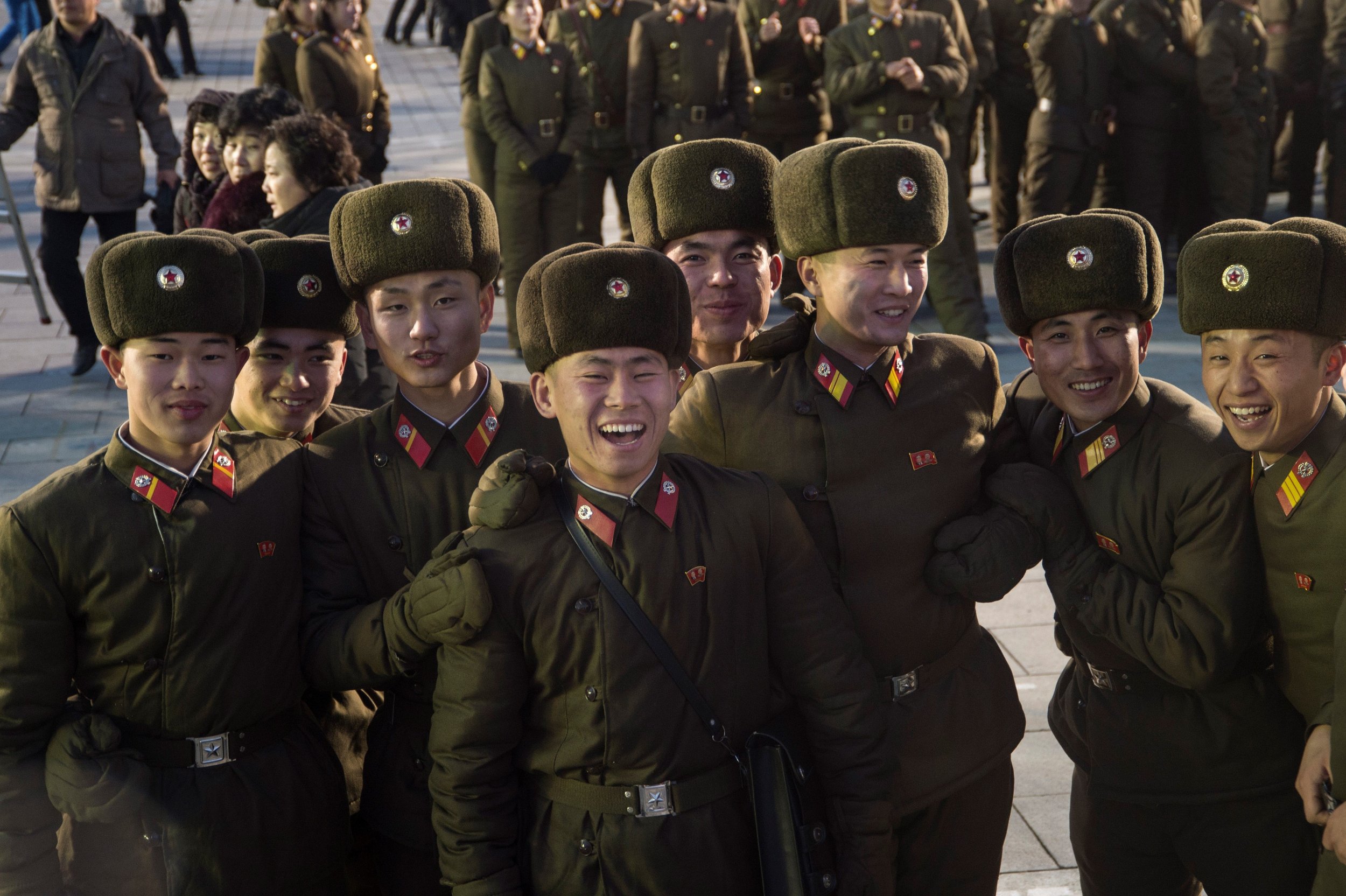 North Korea believed the outbreak of a war on the Korean Peninsula was inevitable because of continual provocations from the U.S., including ongoing military drills with South Korea and statements from high-ranking U.S. politicians and officials.
In an article published by state-controlled news agency KCNA on Wednesday, a spokesperson for North Korea's Foreign Ministry called the start of war "an established fact." The spokesperson was quoted as saying, "The remaining question now is: When will the war break out?"
The ministry spokesperson also blamed President Donald Trump's inner circle for issuing provocative statements. The article referred to national security adviser H.R. McMaster, who said chances of war with North Korea were "increasing every day," and Senator Lindsey Graham, who said North Korea's latest missile launch meant war.
"These confrontational, warmongering remarks cannot be interpreted in any other way but as a warning to us to be prepared for a war on the Korean Peninsula," the North Korean spokesperson was reported as saying.
The spokesperson also mentioned CIA Director Mike Pompeo, who on Saturday said that North Korean leader Kim Jong Un did not have a good idea of how tenuous his position was.
"Worse still, the CIA director has made a provocation against us by impudently criticizing our supreme leadership, which is the heart of our people," the spokesperson was reported as saying.
That was not the first time the CIA director—who is rumored to be set to take over from Rex Tillerson at the State Department—had commented on the North Korean leader, having suggested earlier this year that North Korean people "would love" to see him go. Pompeo's remarks infuriated the North Korean regime at the time, and they did so again.
"The careless remarks of war by the inner circle of Trump and the reckless military moves by the U.S. substantiate that the current U.S. administration has made a decision to provoke a war on the Korean Peninsula and is taking a step-by-step approach to get there," the spokesperson was reported as saying.
North Korea insisted it did not want to fight a war but was prepared to use its nuclear weapons should the U.S. begin one. The spokesperson also said, "We do not wish for a war but shall not hide from it, and should the U.S. miscalculate our patience and light the fuse for a nuclear war, we will surely make the U.S. dearly pay the consequences with our mighty nuclear force, which we have consistently strengthened."
North Korean officials had made similarly bombastic statements, routinely threatening to destroy the U.S. and its allies South Korea and Japan. However, the intensity of the threats had increased alongside further testing of intercontinental ballistic missiles capable of reaching the U.S. Trump often responded to Pyongyang with his own incendiary rhetoric.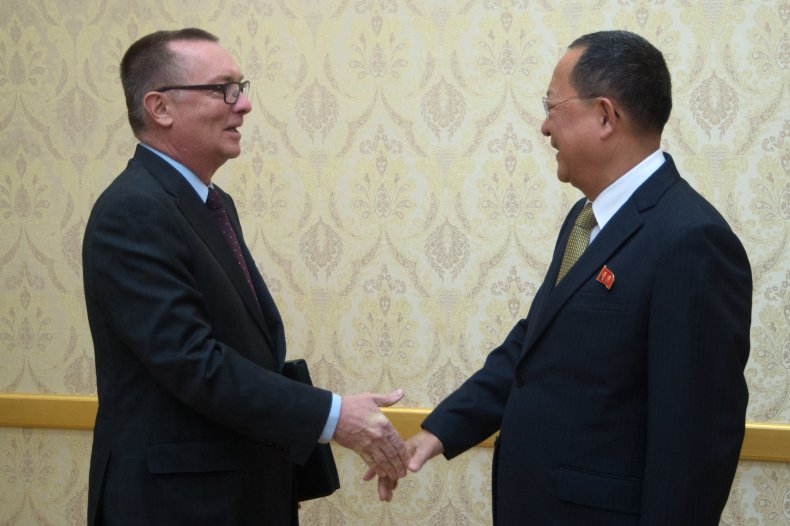 North Korean Foreign Minister Ri Yong Ho called Trump's speech at the U.N. General Assembly, in which the president threatened to "totally destroy" North Korea, a "declaration of war" and said his country reserved the right to shoot down U.S. fighter jets, like B-1B bombers, even if they weren't entering North Korean airspace.
The U.S. sent one of its B-1B supersonic jets from an air base in Guam to join the Vigilant Ace drills in South Korea on Wednesday. On Thursday, two B-1B bombers joined the exercise, simulating bombing drills over the Yellow Sea near North Korea and China, South Korean news agency Yonhap reported, quoting a defense official.
In an effort to defuse tensions, the U.N. sent its undersecretary-general for political affairs, Jeffrey Feltman, on a four-day visit to Pyongyang on Tuesday, the first time a high-ranking U.N. official had visited the country since 2012. Feltman held talks with North Korean Vice Foreign Minister Pak Myong Gun on Wednesday and met Ri on Thursday.