North Korea Threatens 'Whole U.S. Mainland' With 'Annihilating Strike' After Latest Missile Test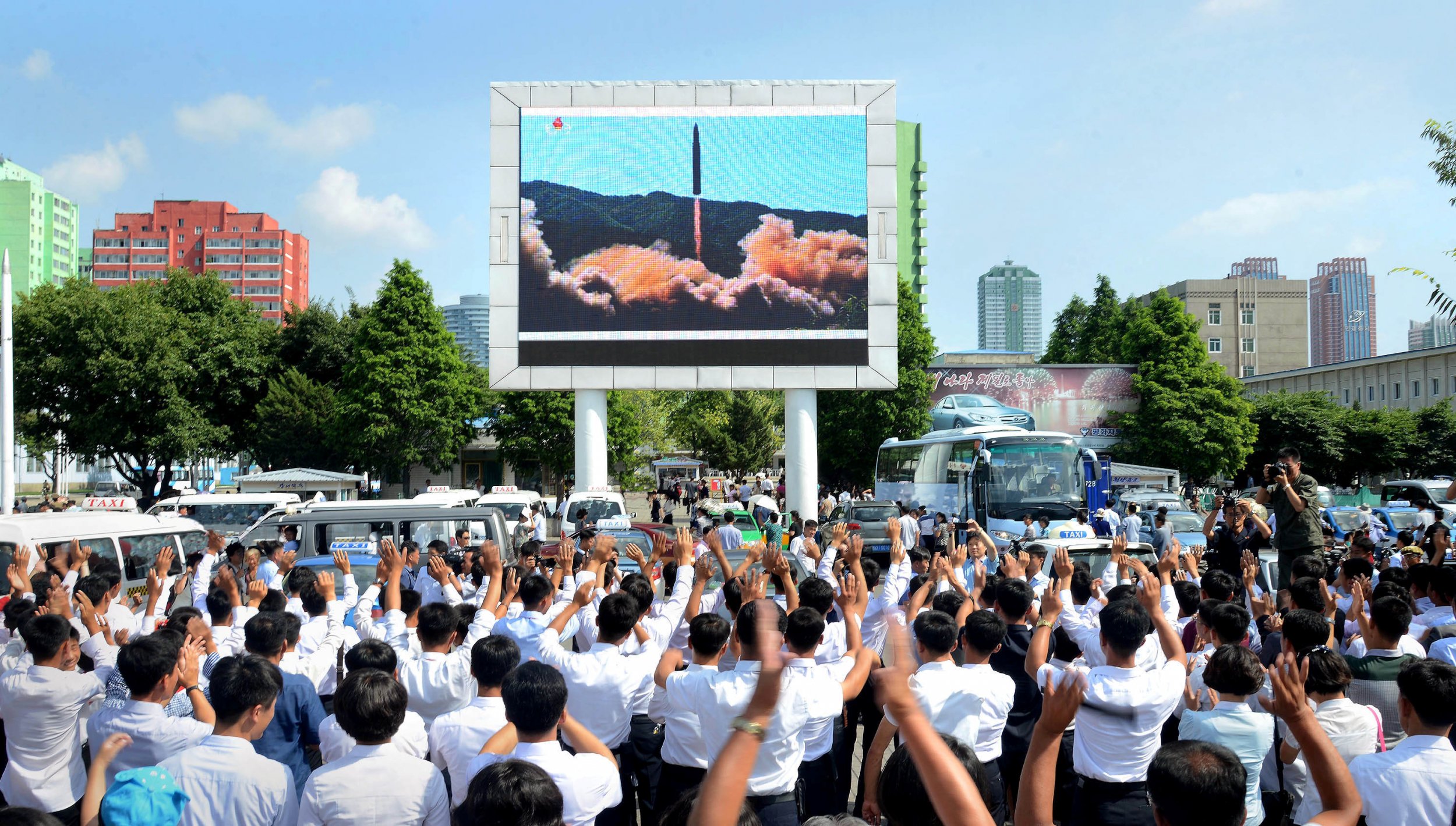 North Korea has made the first, public step toward building a projectile capable of delivering a nuclear attack on the U.S.—and now it's threatening to do just that if Washington doesn't back off.
After the reclusive, militarized country said Tuesday it launched its first successful test of an intercontinental ballistic missile (ICBM), its neighboring rival, South Korea, and the U.S. quickly held a number of joint ballistic missile drills and the U.N. Security Council gathered Wednesday for an emergency meeting. President Donald Trump has staunchly opposed North Korea's pursuit of ICBMs, as well as its desire to develop the technology to fit them with nuclear warheads, which Pyongyang views as essential to its survival in case of foreign invasion. Following what could arguably be one of North Korea's greatest military accomplishments, its state-run media warned Wednesday the U.S. could be caught off-guard.
Related: U.S. could use military force against North Korea, as Nikki Haley warns 'catastrophe' is imminent
"The launch would help the hostile forces clearly understand whether the DPRK's ballistic rocket would become an actual threat to the U.S. or not," the government-run Korean Central News Agency wrote in its latest commentary, which referred to the country by an acronym for its official title: the Democratic People's Republic of Korea.
"The U.S. frequently carry out missile interception tests and bluffs that it would intercept inter-continental ballistic rocket flying into the U.S. mainland, but what if," the agency cryptically added.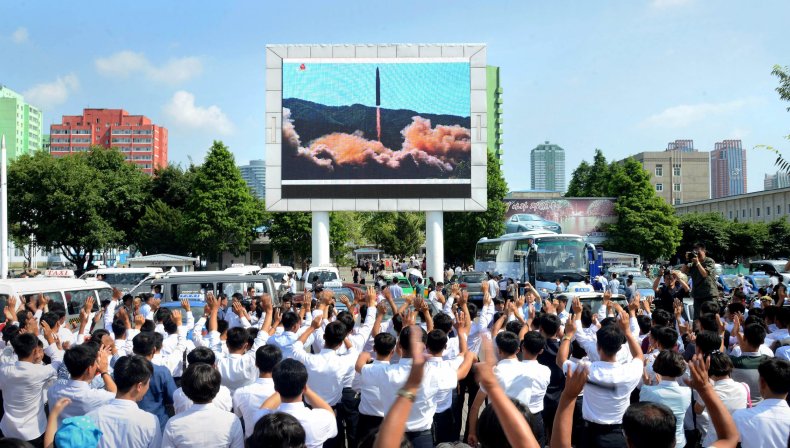 Since April, the decades-long political rivalry between the U.S. and North Korea has become increasingly militarized. Trump has boosted the U.S.'s military presence in the region in response to reports suggesting North Korea was preparing to conduct a sixth nuclear weapons test, and North Korea has begun testing ballistic missiles at an unprecedented rate. Trump has been attempting to pressure North Korea's powerful yet frustrated political ally, China, to deal with its neighbor's nuclear arsenal, but those efforts have appeared to stagnate. The successful ICBM test is a development that Joel Wit, co-founder of North Korea monitoring group 38 North, said may rank second in importance only to the country's first nuclear weapons test, which took place over a decade ago.
"I think it's probably more important than a sixth nuclear test," Wit told Newsweek. "It's another country that can reach the U.S. with nuclear weapons, and it's a country with which we have hostile relations." He added that North Korea had yet to prove it could nuclearize the weapon.
A number of experts had previously suggested that North Korea could develop and test such a weapon by the end of the year, and Wit said there were plenty of signs it was coming. He emphasized that while these same analysts may have projected that North Korea would deploy operational ICBMs by 2020, Pyongyang may actually expedite this process by reducing the number of tests under the current rapid pace of production.
"The missile may appear in the field sooner than we expect," Wit said.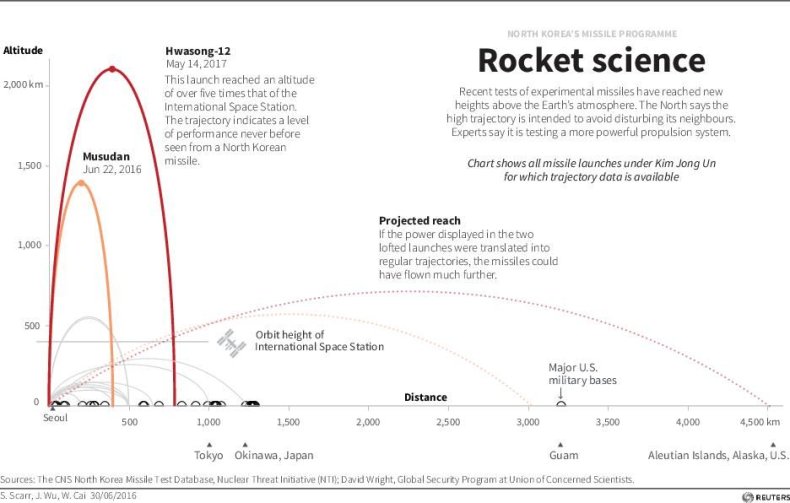 The Pentagon has repeatedly said it's more than capable of countering even nuclear-tipped missiles from North Korea, and the U.S. routinely conducts anti-ICBM tests, including a successful one in late May. However, Defense Department spokesperson Jeff Davis said Wednesday that these tests had "mixed results," including a failed run less than two weeks ago, according to Reuters. While North Korea has issued threats to cities as far away as New York and Washington, experts say the latest projectile had a more realistic range that included Alaska. David S. Maxwell, associate director of Georgetown University's Center for Security Studies and a retired Army colonel, said that while North Korea's first ICBM test "is certainly a significant threat," he was confident in the U.S.'s ability to defend itself.
"I am not worried about failed tests. We often learn more from failure than our successes," Maxwell told Newsweek. "I would probably be more worried if they were all successes, that would mean we were just lucky. I'd rather be good and lucky than just lucky."