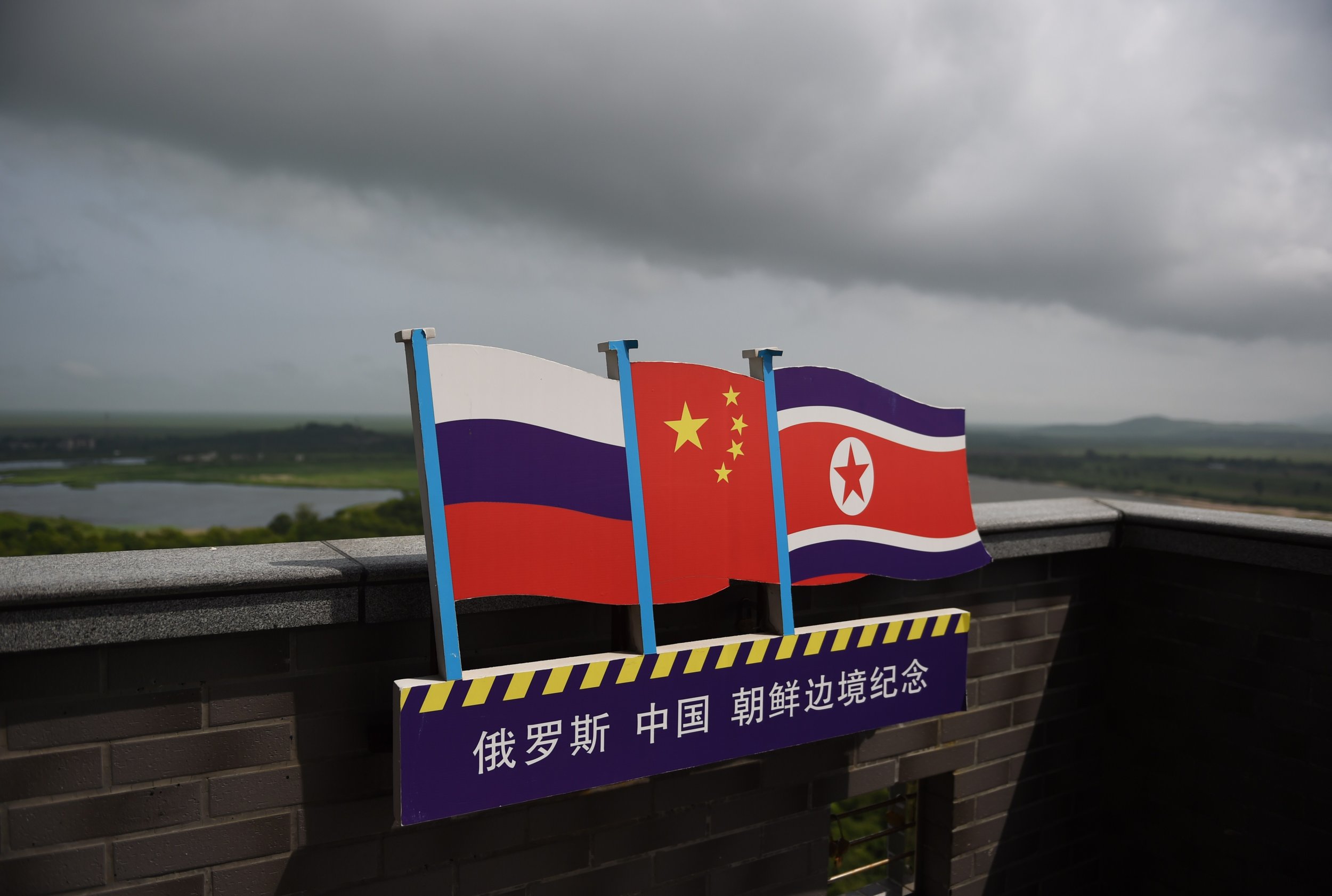 Russia has drafted its own plans to solve the crisis on the Korean Peninsula, raising concerns in the U.S. as to whether Moscow's intervention could upset Washington's leverage in the region.
Russian Deputy Foreign Minister Igor Morgulov said Tuesday that his country had devised a strategy for convincing North Korea to abandon its nuclear weapons program, which the U.S. has threatened to end with military action. President Donald Trump's administration has so far tried to coax North Korea's only major ally, China, into pressuring its neighbor, but Trump suggested last week that Beijing has not done enough. On the same day that Russia announced it was preparing its own attempt at tackling the conflict, U.S. ambassador to the U.N. Nikki Haley expressed her opposition to allowing Washington's greatest rival potentially to get the upper hand as Beijing retreats.
Related: North Korea's feud with China may leave door open for Russia, but it won't be easy
"I'm concerned that Russia may backfill North Korea," Haley told lawmakers in Washington, according to Reuters. "We don't have proof of that, but we are watching that carefully."
"We just need to keep the pressure on China, we need to keep our eyes on Russia, and we need to continue to let the North Korea regime know we are not looking for regime change.... We just want them to stop the nuclear activity," she added.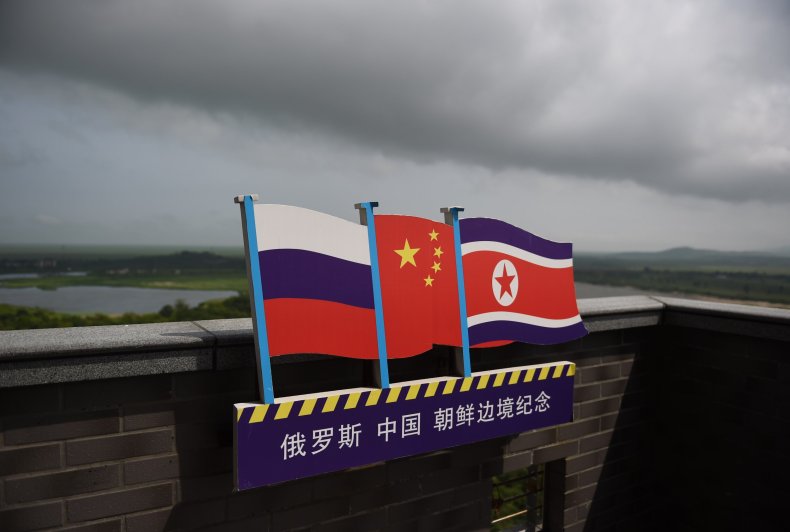 After expanding the U.S. military presence in the Asia-Pacific amid reports that North Korea was immediately pursuing a sixth nuclear weapons test in April, Trump reached out to Chinese President Xi Jinping for support in exerting pressure on North Korea. While China has become increasingly frustrated with North Korea's nuclear program and has even joined the U.S. and Russia in sanctioning North Korea via the U.N. Security Council, China has been reluctant to encourage further U.S. influence in the region.
In a Twitter post last week, Trump said that he recognized China's efforts, but that "it had not worked out" in the wake of U.S. student Otto Warmbier's death, shortly after his release from captivity in North Korea. Ahead of Trump and South Korean President Moon Jae-in's first meeting Wednesday, a senior White House official said Beijing "had fallen far short of expectations."
"We very much want to see China do more than it's willing to do, while we do realize it's doing more than it's done in the past," the official said Wednesday during a telephone conference. "I think there is plenty more pressure that can be brought to bear on North Korea," he later added.
China has taken certain steps to block North Korea, such as choking coal imports and oil sales. Such moves led to a rare, public spat between the two nations that played out last month in their respective state-run media, as the U.N. claimed renewed activity at North Korea's main nuclear testing site. As China pleads for peace, however, and evaluates its position, Russia may be stepping up to take its place. While Russia will unlikely be able to match the longstanding political, economic and cultural ties between China and North Korea, its regional influence and capacity to counter U.S. policy around the world appear to have manifested themselves on the Korean Peninsula, according to statements made Tuesday by Moscow's top diplomat.
"The issue is ensuring that all countries in the subregion feel equally safe, and in the case of North Korea, there should be guarantees that would lead to Pyongyang's refusal from its missile and nuclear programs," Morgulov told Russia's Sputnik News.
"We are convinced that military provocations, saber rattling, militant statements, wherever they emanate from, only exacerbate the situation, bringing it to a critical point," he added.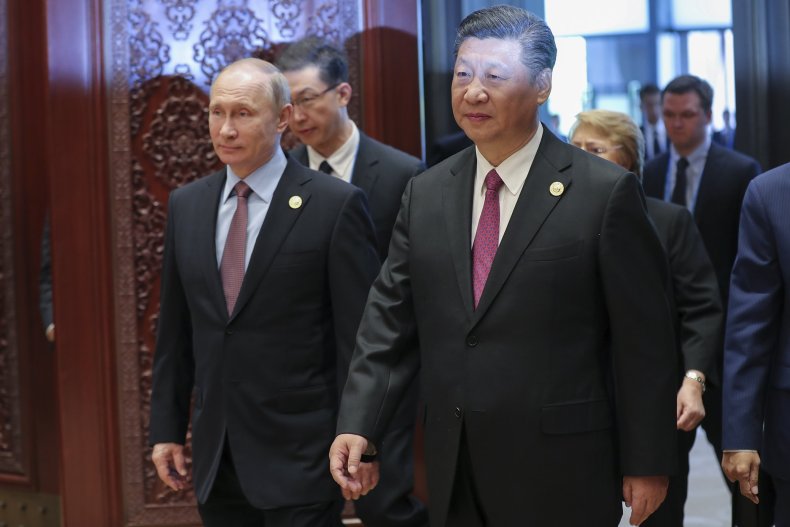 While Moscow's foreign minister did not provide specifics as to what the new plan might entail, he did say that Russia would work "in coordination with Chinese partners" toward encouraging mutual restraint and negotiations between the U.S. and North Korea. He also said Russia was "against the broad interpretation of the U.N. sanctions regime" and "the introduction of unilateral restrictions by individual states," referring to the U.S.-led efforts to punish North Korea, according to Sputnik News. Morgulov's words come at a particularly tense time in U.S.-Russia relations as the two fortify opposing military positions in Syria and Eastern Europe. But they were welcomed by China, which said its own plans "coincide perfectly with Russia's suggestion."
"The Chinese side welcomes all the constructive efforts conducive to denuclearization, peace and stability of the Korean Peninsula, and is open to Russia's proposal in this regard," Chinese Foreign Ministry spokesperson Lu Kang said Wednesday during a regular press briefing. "China and Russia are comprehensive strategic partners of coordination who maintain close communication and coordination on international and regional affairs."