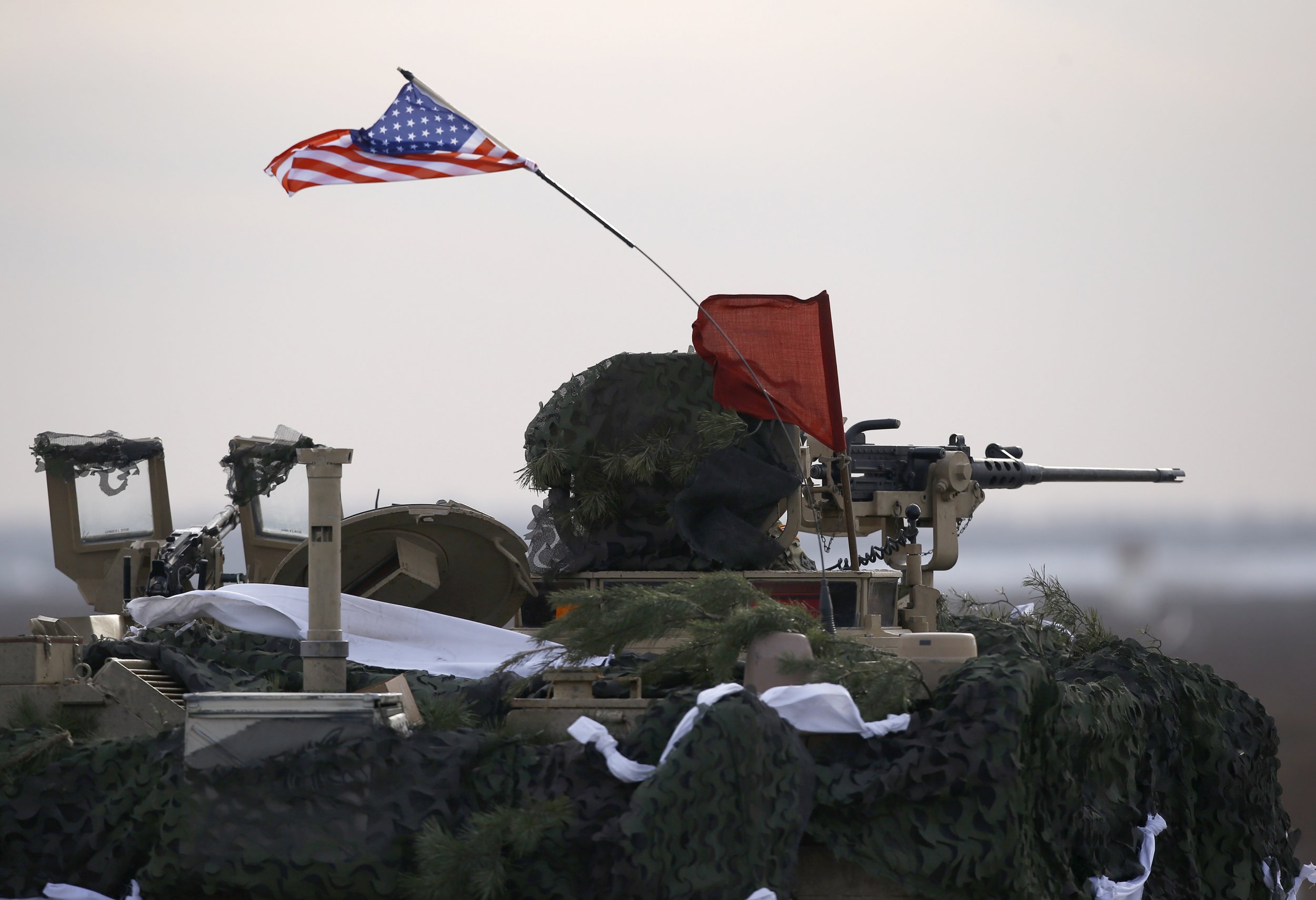 The majority of Russians view the U.S. as the single greatest military threat to their country, above the collective forces of NATO, China or the Islamic State militant group (ISIS), according to a Moscow public opinion research institute.
The state-run Russian Public Opinion Research Center conducted a recent survey that found 63 percent of Russians view the U.S. as the primary threat to Russia's national defense. Relations between the two powers fell sharply during the presidency of President Barack Obama, and though they were expected to recover after President Donald Trump's election, ties have become strained over differences in foreign policy in Europe and the Middle East, particularly in Syria. As the two countries' respective militaries flex their muscles precariously close to one another in competing spheres of influence around the world, the poll revealed Russians' fears of potential war. According to the survey of 1,200 Russians, over one-third said they felt threatened by a foreign power or group, with the U.S. top by a significant margin.
Related: Trump's war: From bombing Syria to challenging Russia and Iran
Sociologists quoted Wednesday by the Russian state-run TASS News Agency, said that 63 percent of respondents felt the U.S. posed a real military threat to Russia, far ahead of second place Ukraine. They gave a run down of the list, saying, "[Those surveyed] name the U.S. and Ukraine (31 percent) as potential sources of aggression. They are followed by...NATO (7 percent), China (5 percent), the U.K. (4 percent), the Islamic State [militant group] (4 percent), Syria (3 percent), Germany (3 percent)." The responses were gathered by telephone between June 16 and June 17 and the projected margin of error is around 3.5 percent.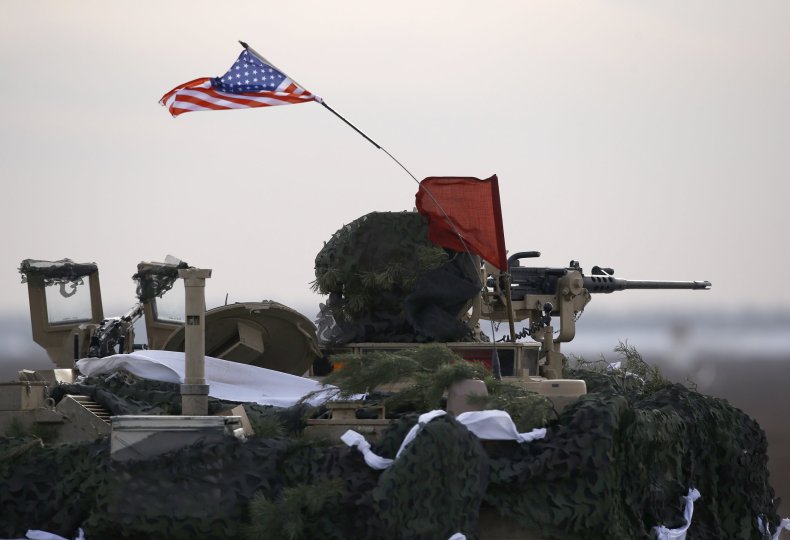 The survey also highlighted the insecurities of the world's second strongest military power, behind only the U.S. in the most recent military strength index. If an attack were to occur, 10 percent of Russians felt they would be on their own. Only 2 percent thought the U.S. or Ukraine would support them in an attack, according to the figures. Respondents that did anticipate help from allies mostly expected it to come from neighboring China (41 percent), Belarus (25 percent) and Kazakhstan (18 percent).
While the U.S. and Russia have yet to enter into a direct conflict the two nations have become increasingly antagonistic in recent years. After Russia annexed the Crimean peninsula during a period of Ukrainian political unrest in 2014, NATO began devoting significant resources toward fortifying the eastern borders of its 29 member states, especially the Baltic nations and Poland, which have recently become the focus of dueling military exercises. While Trump once called the American-led alliance "obsolete," causing great concern among U.S. allies, he has since reversed this stance, finally stating his administration's public support for the NATO's Article 5. meaning an attack on one country requires an alliance-wide response, including from the U.S.
One thing that the U.S. and Russia have agreed recently on is battling ISIS, which has claimed responsibility for attacks in both countries. The U.S. and Russia have launched parallel campaigns to defeat the jihadis in Syria, but also back different factions in that civil war. While Washington sponsors a Kurd-dominated faction of local militants and other anti-government insurgents, Russia backs Syrian President Bashar al-Assad and the national army. The two offensives have produced temporary alliances at times, such as in the northern city of Manbij in March, but in the past two weeks, the U.S. has begun attacking pro-government forces with greater frequency, despite Russia threatening that it will respond with military action.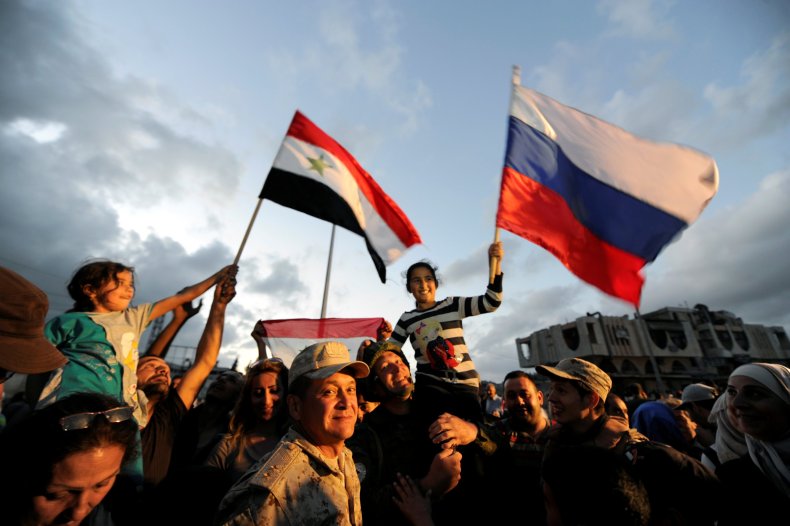 Russian officials have also publicly accused the U.S. of seeking global dominance by expanding its military presence around the world, particularly referencing NATO reinforcements near Russia's borders. The Russian ambassador to NATO, Alexander Grushko, said earlier in June that Russia would take "appropriate responses" using its "own military instruments" in blocking the U.S.'s military buildup on Russia's west in Europe. In April, Russian Foreign Minister Sergei Lavrov and Russian Lieutenant General Viktor Poznikhir, first deputy chief of the General Staff's Main Operational Department, also warned of the debilitating effect of the U.S.'s extensive anti-missile shield in Europe on Russia's defensive prowess.
In response to their comments, Russian senator Frants Klintsevich, who is head of the defense and security committee in Moscow's upper parliament and known for prior inflammatory remarks, said Russia would have to take drastic action against the U.S. to protect itself.
"At this very moment, the most loyal guarantee for the preservation of peace is our ability in the most severe way to respond to possible aggression," Klintsevich wrote on Facebook in April.
Russia is not only concerned over its western border, but fears U.S. military buildup in its east. In early June, Russian President Vladimir Putin highlighted the country's plans to send military assets to its borders in the Asia-Pacific, where the U.S. has already deployed two aircraft carriers to deal with a North Korean regime striving to create nuclear warheads.