North Korea Will Release Prisoners 'Convicted of Crimes Against the Country and People'
North Korea has announced that it will offer a widescale amnesty to prisoners next month to commemorate the 70th anniversary of the nation's founding in September.
The official Korean Central News Agency reported Monday that North Korea, officially known as the Democratic People's Republic of Korea (DPRK) "will grant an amnesty to those who had been convicted of...crimes against the country and people on the occasion of the 70th founding anniversary of the DPRK." It did not specify what kind of convictions would be forgiven or how many prisoners would be let out, only that the decree would "take effect from Aug. 1."
"The DPRK Cabinet and relevant organs will take practical measures to help the released people settle down to normal working life," the report said.
"The decree said it is the intrinsic demand of Korean-style socialist system and the consistent principle of state activities to protect the independent and creative life of the popular masses and make selfless, devoted efforts for them by thoroughly applying the people-first principle, the most vivid expression of the Juche-oriented view on the people and people-centered philosophy," it added.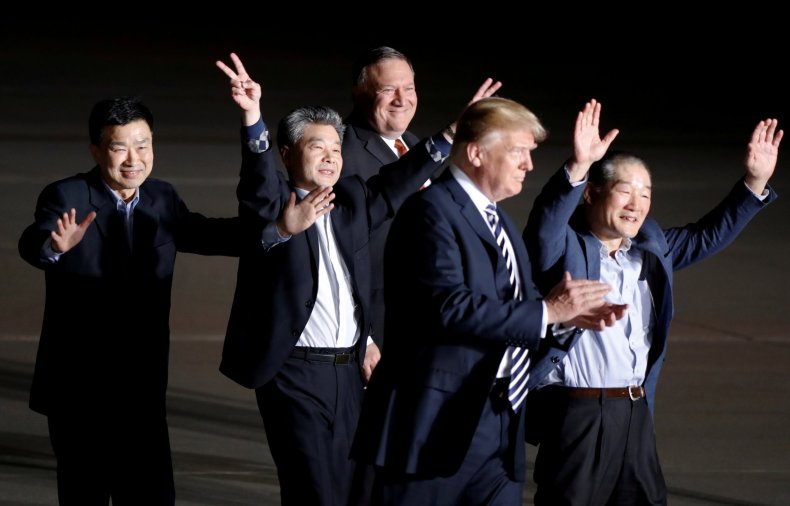 The measure was reportedly decreed Thursday by the supreme people's assembly, the country's main legislative body that—like virtually every North Korean government body—remains effectively under the control of North Korean supreme leader Kim Jong Un. Like his father and grandfather before him, Kim has been widely accused in the West of perpetrating human rights abuses, including the mass imprisonment, forced labor and arbitrary executions of those perceived to be enemies of the state.
North Korea has long denied these accusations, accusing the U.S. of propagating myths against the secretive, nuclear-armed state over their decades-long feud that dates back to an inter-Korean conflict in the earliest days of the Cold War. U.S. support for South Korea has traditionally defined North Korea's relationship with both, but Kim has recently moved to redefine his ties to his rival neighbor and top foreign sponsor with a series of unprecedented diplomatic maneuvers.
Related: North Korea's Kim Jong Un Praises 'Your Excellency' Donald Trump in Letter, Does Not Mention Denuclearization
Kim has met with South Korean President Moon Jae-in twice this year and, in a historic move, sat down with President Donald Trump last month in Singapore. The two leaders shook hands and signed pledges to improve the near-perpetual hostility between Washington and Pyongyang.
Kim has agreed to total denuclearization of the Korean Peninsula, meaning he would need to abandon the nuclear weapons program Pyongyang developed to deter a potential invasion. Ahead of his summit with Trump, Kim put a freeze on all nuclear and longer-range missile tests, demolished top nuclear and missile sites and released three U.S. citizens jailed in North Korea.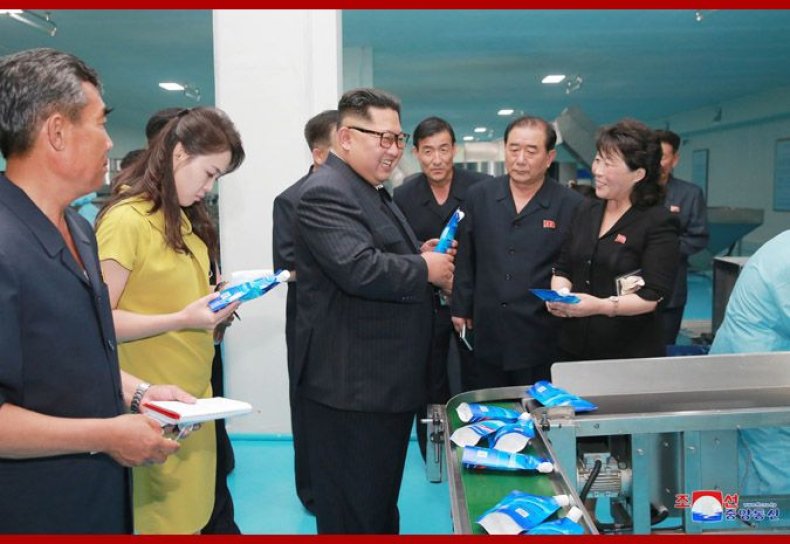 For his part, Trump has suspended some key joint U.S.-South Korea exercises viewed as provocative by North Korea but has not yet lifted the sanctions rolled out against Kim in response to Pyongyang's nuclear program. Trump has reported further progress in the dismantlement of Kim's nuclear capabilities, but some reports have disputed this with experts noting that such a process would take some time.
Kim has largely kept in line with his father and grandfather's authoritarian style of government, but he has pursued a number of political and economic reforms intended to improve the image of the government and its relationship with its people. Kim has reportedly overseen several general amnesties since coming to power in 2011, including one announced with similar wording in 2015, according to The Japan Times.