North Korea's Kim Jong Un is Officially Obsessed with Missiles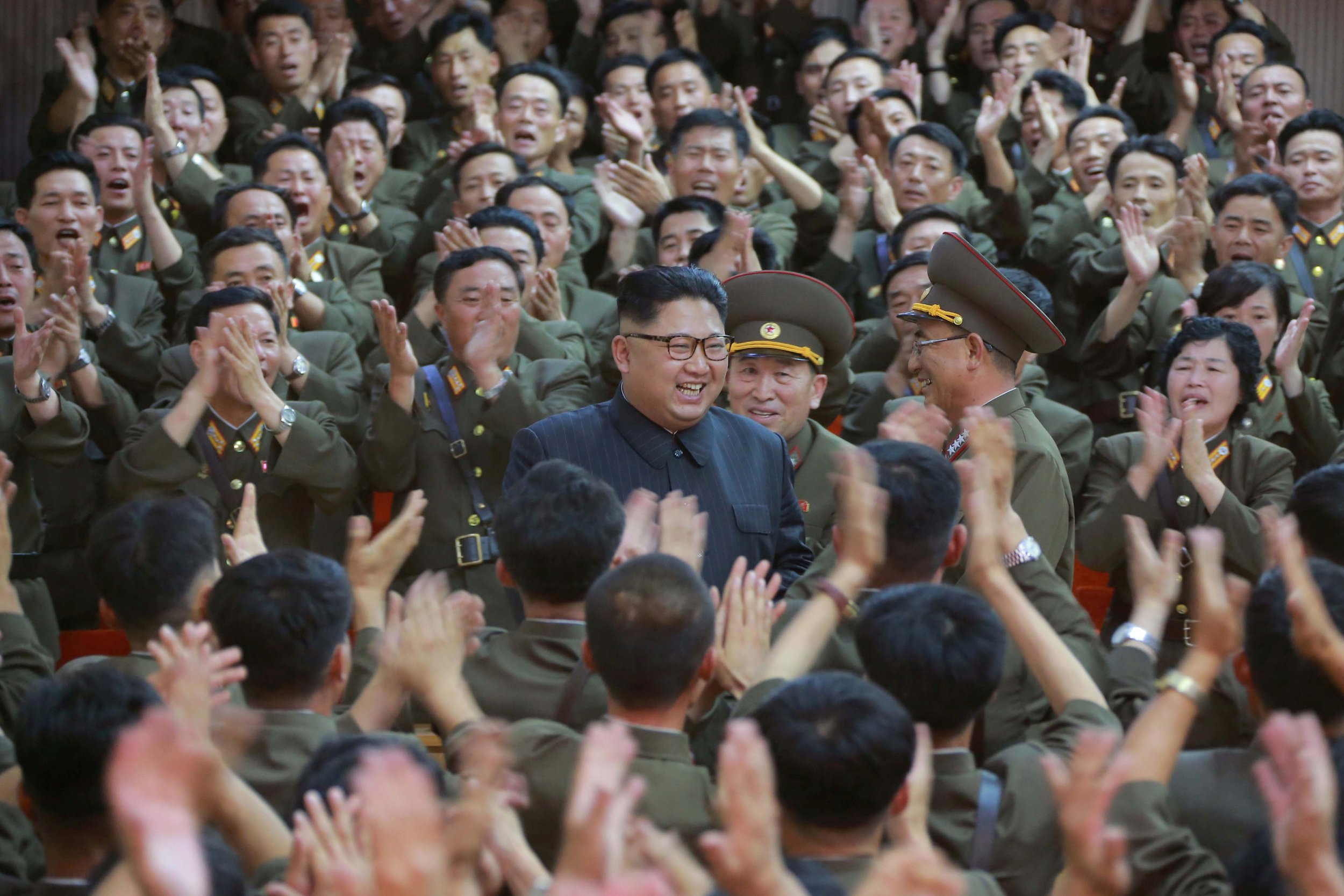 Kim Jong Un is becoming less prone to appear in public and, when he does, he prioritizes his country's military activities.
The North Korean leader appeared in public only 75 times between January 1 and October 17, almost twice a week on average, according to data released by South Korea's unification ministry on Wednesday and reported in South Korean media.
The figure is down 24.2 percent from the 99 appearances made over the same period last year, continuing a downward trend in Kim's public engagements. These have been steadily decreasing in number since 2013, when he conducted more than 200 public activities compared to just 133 in 2016.
Almost half of Kim's engagements (49 percent) so far this year related to military activities, the highest level recorded since he took power at the end of 2011. Kim dedicated just over a fifth (22.7 percent) of his activity to the economy, the lowest portion to date, indicating a shift in the regime's priorities.
Emblematic of Kim's focal change is the data for July and August, in which Kim conducted no economy-related public activity at a time of frequent missile testing activity and disappeared from public view for weeks at a time.
In July, North Korea successfully tested two intercontinental ballistic missiles (ICBMs) on separate occasions for the first time in its history, demonstrating its potential to hit the U.S. mainland with its rockets. Kim supervised both launches and reportedly celebrated the rocket scientists with lavish banquets.
Kim then escalated tensions with the U.S. when appearing to review military plans to strike the island of Guam, home to key American military bases, with four Hwasong-12 rockets, ground-to-ground medium long-range strategic ballistic missiles.
Since the end of August, Kim has supervised the firing of three short-range ballistic missiles that flew into the Sea of Japan and of two separate launches of a Hwasong-12 rocket that flew over Japan before landing in the Pacific Ocean. North Korean scientists also conducted a hydrogen bomb test, the country's sixth and most powerful nuclear test to date.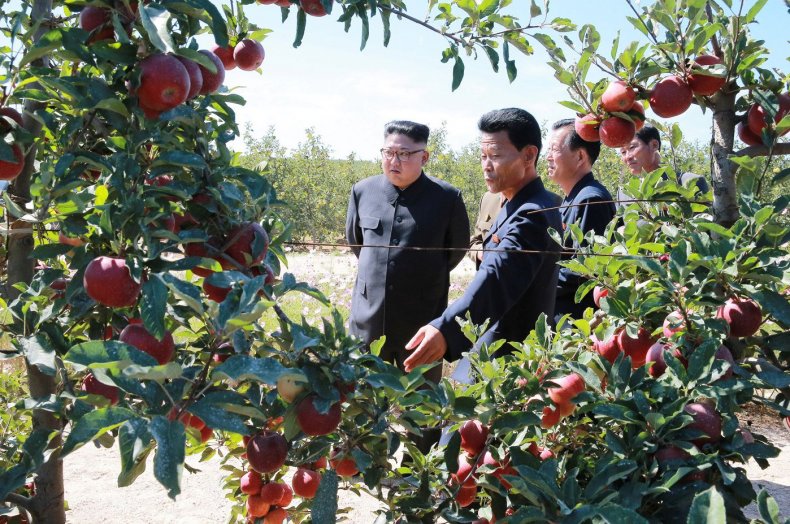 Kim's public appearances are dutifully reported in the state-controlled North Korean media, with the Korean Workers' Party official newspaper Rodong Sinmun devoting a whole section of the publication to what it calls "Supreme Leader's Activity."
In the past few weeks, Kim has been able to resume some of his public appearances. He was pictured walking around an apple orchard and inspecting a farm in two separate appearances at the end of September.
Held a few days ahead of Chuseok, a major Korean holiday taking place in early October to celebrate the harvest, the visits aimed to portray North Korea as a successful agricultural producer despite multiple reports pointing to a devastating drought reportedly causing food shortages in the country.