Obama's Gun Actions Face Challenges in the States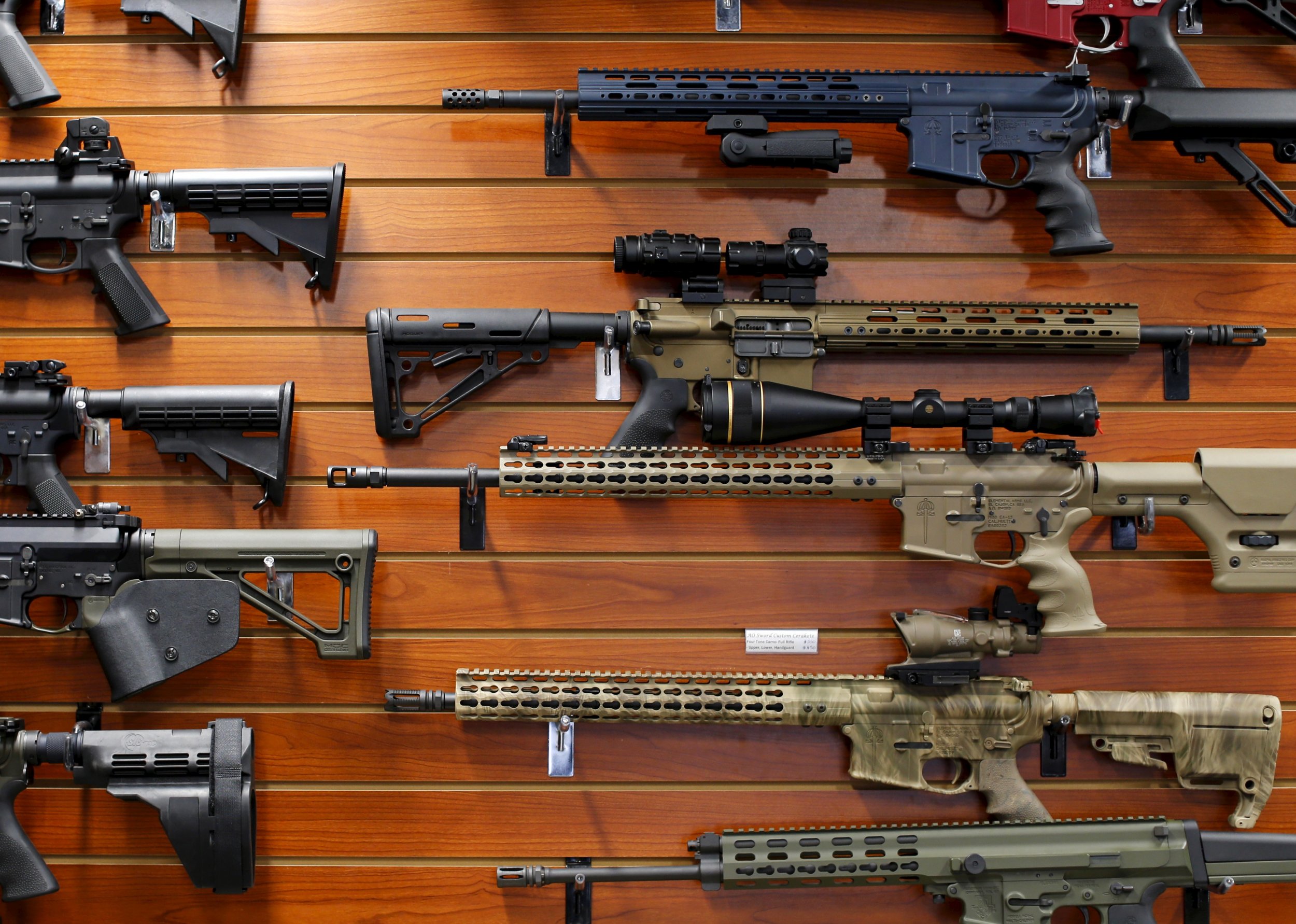 Within days of President Barack Obama releasing his new executive actions on gun control, Republican opponents in the states vowed to ignore or challenge his plans to streamline the federal background checks system.
In Wisconsin, Governor Scott Walker directed the state's attorney general to review Obama's plans—which bypass Congress—and consider possible legal action. Walker, who dropped out of the GOP presidential race in September, said Obama is "exceeding his authority" as chief executive by expanding mandatory background checks to gun shows and the Internet.
"The Obama administration issued guidance creating uncertainty and fear of prosecution for law-abiding citizens who wish to exercise the right to sell firearms lawfully," he said in a statement the day after Obama's announcement Tuesday. "Forthcoming federal rules could also deprive millions of Americans of their Second Amendment rights without any indication of imminent danger."
Wisconsin Attorney General Brad Schimel, a Republican, is conducting a review of the president's proposed plans.
In Arizona, legislators have introduced a bill to prohibit local governments from using resources to enforce any federal gun policy that Congress hasn't enacted. The measure was first filed in late December, but coincides with Obama's announcement. A similar bill passed Arizona's House last year, but failed to get a Senate vote.
In December, Senator Rand Paul introduced legislation that would hinder Obama's expected actions on gun control. Earlier this month, he said he will push within his caucus to get a vote on the measure.
State leaders aren't the first to criticize Obama on his plans. Before his official announcement from the White House on Tuesday, some of the GOP presidential candidates, including Paul, said they would reverse Obama's gun orders. And House Speaker Paul Ryan said Republicans are reviewing their options.
Meanwhile, 100 business and entertainment leaders sent a letter to Obama on Friday applauding his gun initiatives. The list included actress Sarah Jessica Parker, actor Bradley Cooper, comedian Will Ferrell, NFL wide receiver Victor Cruz and fashion designer Kenneth Cole.
In a live town hall event on Thursday, Obama further explained and defended his administration's ideas, which include expanding the criminal background checks system to more clearly define which firearms sellers must register with the federal government. Gun control advocates have noted that while brick-and-mortar gun stores must check the backgrounds of buyers, those selling over the Internet or at gun shows currently need not.
"There's nothing else in our lives that we purchase where we don't try to make it a little safer if we can," Obama said at the town hall. "The notion that anything we do to try to make them safer is somehow a plot to take away guns—that contradicts what we do to try to create a better life for Americans in every other area of our lives."
A CNN/ORC poll released Thursday showed that two-thirds of Americans favor Obama's actions; only 32 percent said they were in opposition to them. But less than half of the public said they think the actions will be effective.