Panama Papers: Nigerian Preacher TB Joshua Denies Offshore Activity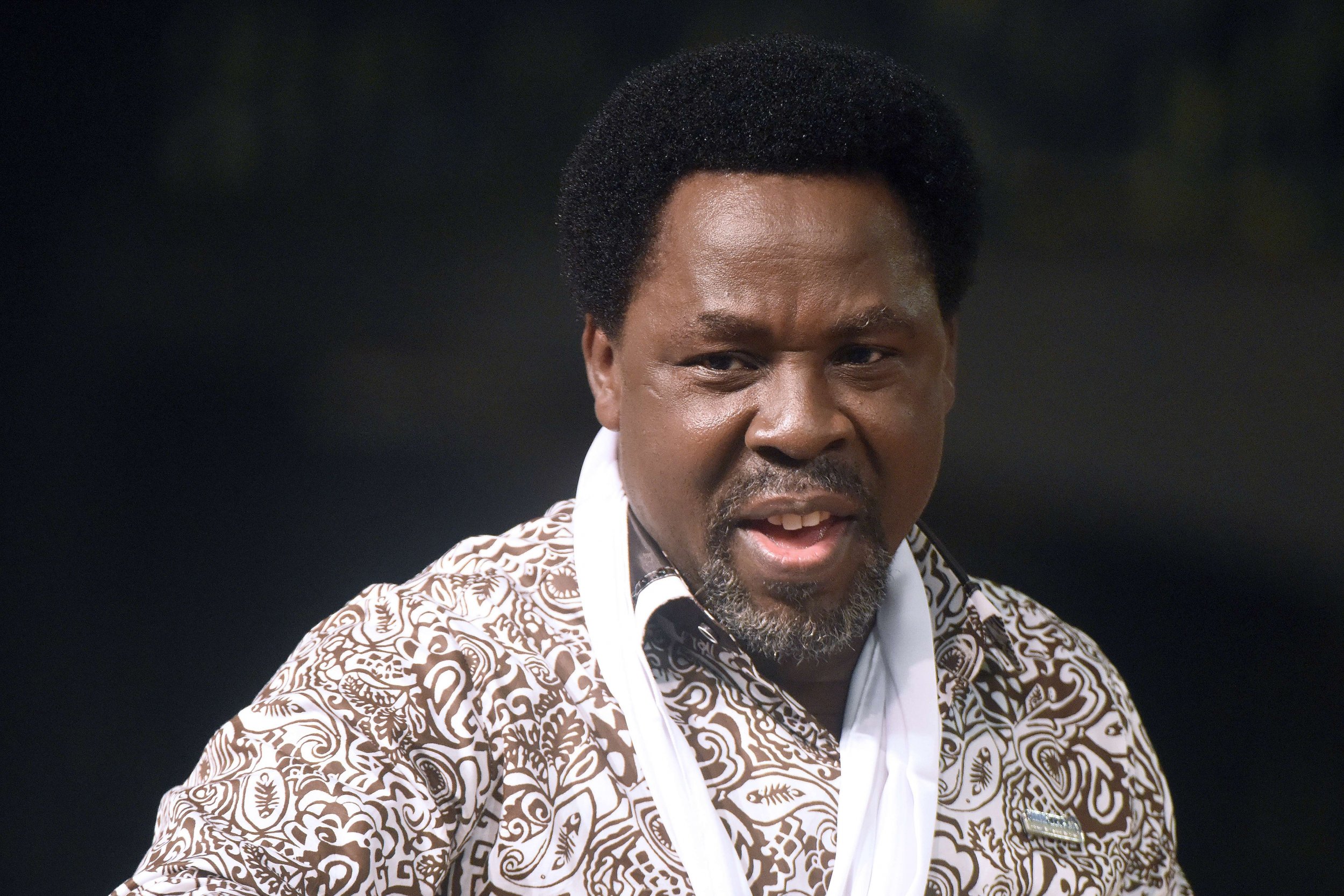 Nigerian mega preacher TB Joshua opened a company in a known tax haven, according to reports stemming from the Panama Papers leak.
Joshua— a hugely popular Nigerian televangelist —is alleged to have incorporated a company called Chillon Consultancy Limited in the British Virgin Islands on June 20, 2006, along with his wife Evelyn, Nigeria's Premium Times reported. Documents obtained from Panamanian law firm Mossack Fonseca allegedly show that Joshua and his wife both own one ordinary share each in the company, which has no physical presence in the British Virgin Islands but lists the address of Mossack Fonseca under its contact information.
The Panama Papers constitute the biggest data leak in history, withg 11.5 million tax documents leaked from Mossack Fonseca show how some of the world's rich and famous use offshore companies to shelter their wealth. A number of high-profile Africans have come under scrutiny as a result of the leak, including Nigerian businessman Aliko Dangote —who is ranked by Forbes as Africa's richest man—Khulubuse Zuma, the nephew of embattled South African President Jacob Zuma , and Jaynet Désirée Kabila Kyungu, the twin sister of Democratic Republic of Congo leader Joseph Kabila.
There are legitimate ways of using offshore companies based in tax havens, though they can also be used to illegally evade taxation. The British Virgin Islands was the most popular tax haven cited in the Panama Papers documents.
The Nigerian preacher made an official statement on his Facebook page on Monday denying any links with the alleged company. "I am not a businessman and have no business whatsoever. What God has given me is more than enough. I have nothing to do with the Panama Papers," said Joshua in the statement. The preacher—whose famous backers include former Ghanaian President John Atta Mills and South African politician Julius Malema —also accused the media of using the Panama Papers "to attack those you have been looking for an opportunity to victimize."
Joshua is the head of the Synagogue Church of All Nations (SCOAN), which reportedly attracts as many as 50,000 worshippers per week to its Lagos headquarters. He claims to have prophesied numerous world events in advance, including the November 2015 attacks in Paris and the death of Michael Jackson.
He and other trustees of SCOAN are due trial for criminal negligence after a Lagos guesthouse owned by the church collapsed in September 2014, killing at least 115 people —mostly South Africans who had traveled to Nigeria to see Joshua. The trial has suffered numerous delays due largely to legal challenges by Joshua's defense team.